I Wonder If...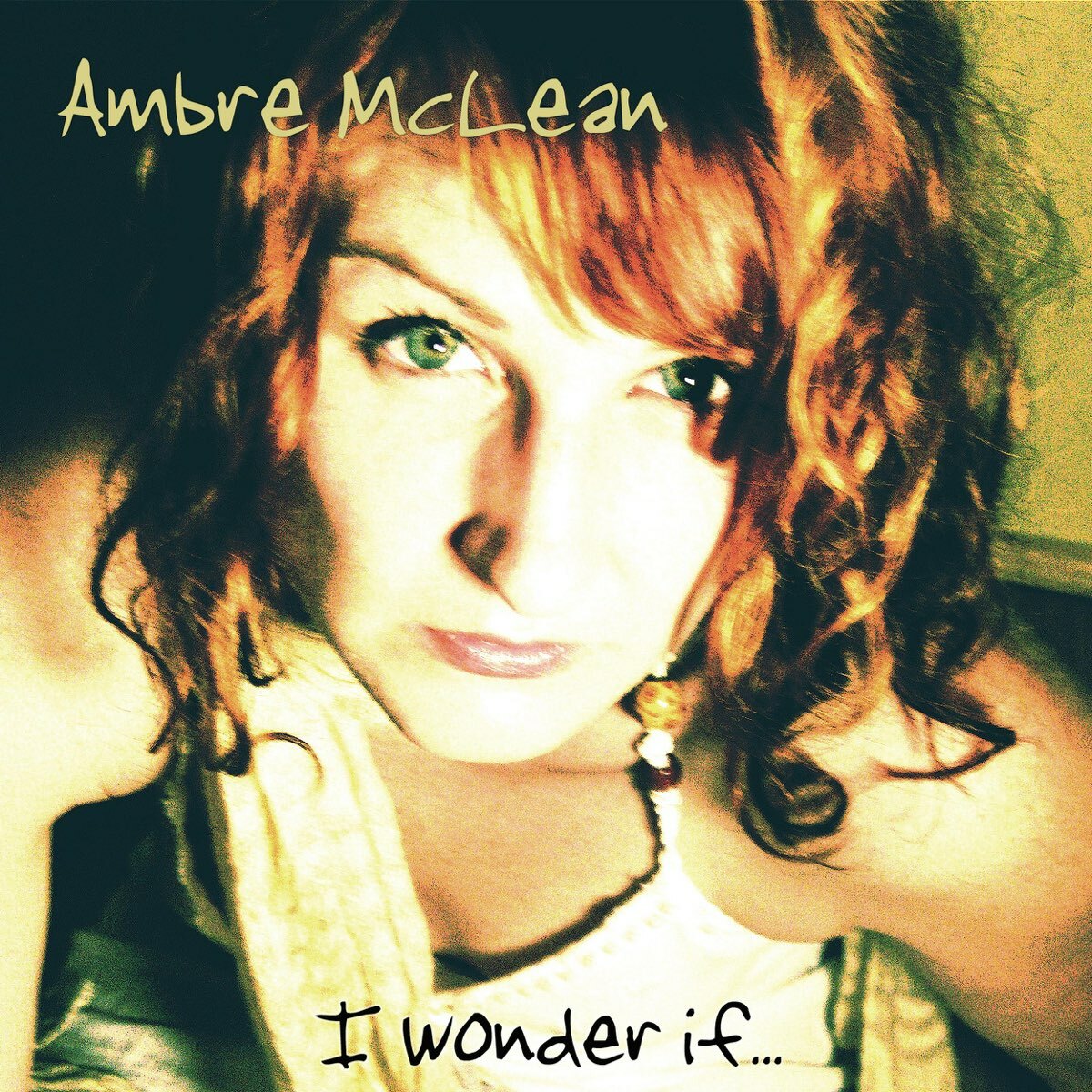 A little Ambre McLean back story *
Many moons ago, during a late-night photo shoot, the above photo of me was taken by the talented Nicole Munn.
This whistful and intense likeness of me would eventually become the cover art for my most epic album to date, "I Wonder If." Many musicians, hours, and dollahbills became invested in those 13 tracks. The visionary producer/engineer Brad Dugas (Revelation Sound) and his lovely wife Jen welcomed me into their home like I was family. We spent the better part of two years sculpting and cultivating a collaborative work of art. So so so much love and care went into every note and arrangement of every song. I am forever grateful for the experience, and I continue to be immensely proud of that project, but it never really saw the success we had hoped for.
Shortly after the soft release date, and just before the tours started, I suffered a freak accident at work, falling down a flight of stairs, breaking and fracturing two metatarsals in my right foot, and gravitating a dream I had worked so hard to build. I recall that moment vividly, and it still makes my body shudder. My memory plays it out like a photograph: Me, sitting on the basement floor of the cafe, waiting for the ambulance to arrive, realizing how serious my injury was as the pain descended, and knowing without a shadow of a doubt that my plans had come crashing down the stairs with me.
The two years that tumbled after the accident, I would often be bed-ridden and crutch/cane dependent. I morphed into my childhood hero; I was a modern-day Charlie Chaplain. I couldn't use a piano pedal or drive so I watched my album deal and record label fall away. To say it was a low point in my life doesn't seem to encapsulate the entirety of my view from the floor. It was a very dark and devastating time for me. Buuuut as they say, there are always two sides to every story ;) I also look at that phase as one of the most pivotal in my life. It transposed me in a way. I often find myself feeling grateful for the accident. Although on rainy days like today, I could most certainly do without the throbbing reminder.
That fall reshaped the orbit of my life, and I wonder if perhaps, amid the chaos, the stars were aligning themselves just as they needed to be to see me here today.
It's funny how a photo can hold so many feelings and memories unknown to the beholder.
There is a musical supernova inside of me, going through the phases into being. It is a little bit dark, a little bit light, and I can't wait to release it into the Universe.
I will be sharing continued updates on the process and release of my new album 'The Moon' via my "Buy me a Coffee" page - a musical diary of sorts. To read these, as well as my other writings, please visit:
Enjoy this post?

Buy Ambre McLean a coffee