The Pursuit of Happiness
[April 22, 2021]

Pursuit of Happiness, on a snowy day in almost May.
I cried on the phone with my kid's school secretary this morning. I called to say that we could not pull it together today. We all tried. There was not a lack of trying. We did try. I even woke the kids up early with plenty of time to eat, make beds, get dressed, brush their teeth. I charged devices, made sure their stations were ready to go - girl in the kitchen, the older boy in the dining room, working alongside full-time online Daddy, and positioned me as the floater to monitor all situations. I cued up the synchronous learning platform, then each of their accounts, and loaded the launch screen, where all they had left to do was press 'Join.'
It sounds like we were all set for success, right? We were. So when exactly did it all fall apart? After the first break. Just before lunch.
I let the kids play in the snow after their opening class had ended. I quickly ran around and unpacked their snow gear (as none of us was expecting a perfect packing snow day surprise this close to May.) Winter just decided to blow through with one final goodbye, and the kids were thrilled. I knew they were expected back online in 40 minutes, but I was none too concerned with the clock. I was watching the kids. Through the window, playing, laughing, heads to the heavens, tongues out, catching the sky as it fell. I finally called them in and told them to hang up their suits and come to the table for a quick lunch before heading back into school. My rosy-cheeked boy came bounding through the door, looking delightfully gleeful. He stole one glance at the clock on the stove and immediately erupted with tears. "Mom! Now, I won't have enough time to eat. You let me play too long. I am going to be late for class now."
I thought to interject and interrupt his upset, but I could not move. I just stood there, unable to say or do anything, as I watched his happy expression, from moments before, drain from his eyes.
Yesterday morning we had an issue with a similar worry.
The online synchronous learning platform we are using was on the fritz. The program kept crashing as we tried to log into both kids accounts. We tried changing devices; it still would not load. We reloaded the app; still nothing. We tried restarting the MacBooks, all the while that maddening little circle kept spinning and spinning, chasing its tail. As my husband and I scrambled back and forth to troubleshoot, I could see that my boy was getting antsy, realizing that he would without a dought be late logging in for his first full day back. He had yet to see his friends or his teachers since leaving school for Easter break. That was 19 days ago, and he was eager to see the faces of his classmates. The class started at 9:30 am, and we all watched as that time came, went, and the minutes continued to tick by. Finally, things fell into place. We did it! 9:36... yikes 9:37. A bit late, but still, we made it on. Settle down, exhale, high fives all around, we made it. Yes, success!
Instead of greeting my boy with a "Good morning, thanks for joining us!" the morning class facilitator said, "Hi. Where have you been?"
My spine curled, and my back went up up up to the ceiling.
There was no "Good morning. Thankyou you for joining us." Or "I haven't seen you since Easter. How are you?"
Not anything remotely warm or encouraging or welcoming at all. I quickly interjected (rather sharply, I might add,)
"Hi there, I'm the Mom," I said evenly. My son has been sitting here patiently waiting since 9:10 am, while the platform we are all trying to use refuses to load, but we are here now, and THAT'S where he has been."
I quickly backed away and let my lad sit at his computer. I knew I sounded snarky, but I felt defensive for him, given the unfriendly tone of his initial reception.
Please understand I am fully aware that teachers are struggling right now. This time is so difficult on so many levels. I am an online music instructor, and though my scenario may look different, I get it. Teachers are stressed and frustrated. But for me, it quickly became less about the teacher and more about how this less-than-a-minute-long exchange left my boy anxious about his schedule, through no fault of his own.
Back to the present moment, I quietly asked through my watery gaze, "Honey, why are you crying?"
He choked back a sob, held up a finger and motioned for me to wait until he composed himself, "Mom, you let me play too long. Now I don't have enough time. You let me play too long."
I let the welled up pools in my eyes flow over, and I snapped back to attention with "Screw this!!"
Both kids looked at me in complete shock.
I said again, "Screw it. You are not going back today."
"But Mom," he objected, I'll eat fast. It'll be fine."
"There is no need, sweetheart. I am calling the school to let them know. You have done nothing wrong. Feel your feelings and then wipe those tears away. Eat your lunch as slow as you want. Go back and play outside if you wish. Mommy is giving you kids a hall pass today."
Of course, neither child had any idea what I was talking about.
"Hall..? Pass...?"
I will exclude this part of the conversation.
I felt confident in my decision to call the school. My kids (although having just had an almost three-week break) both needed a screen break right now, and I needed for my heart not to break any further.
"Hi. My name is Ambre McLean calling. I am so-and-sos, Mom. I am calling to tell you that my kids will not be present for the rest of the afternoon."
And as always the secretary said "Ok, thanks so much for letting us know. Is everything ok?"
And here in the story is where the tears come in. I wanted to make it short and sweet, and I know that I did not need to explain why, but I also wanted to honour the truth. And here is what I choked out.
"Today is a hard covid day in our house. The kids are screen weary, and it is making them sad and withdrawn, which is making me sad. I do not want to force anymore on them. Quite simply, my kids are just feeling it today."
I will not share the response from the other end, as it is not my place. I will say, however, that there was a kindred feeling on the line.
I am not exactly sure why I am even sharing this. Maybe in part, it feels good to pull it out of myself and not let it sink to the place where things get stuck. I know our family is not unique in that we are all feeling the weight of the world right now. Part of me shares this in hopes that other parents out there know that it is ok to feel a bit fierce when advocating for a child's mental well being.
Today was a hard Co-vid day, but we turned it around in the end.
And tomorrow, we will try try try again.
For more stories like this, please visit my "Singing Mom" blog at the link below. Thank you so much for reading.
Kindly,
Ambre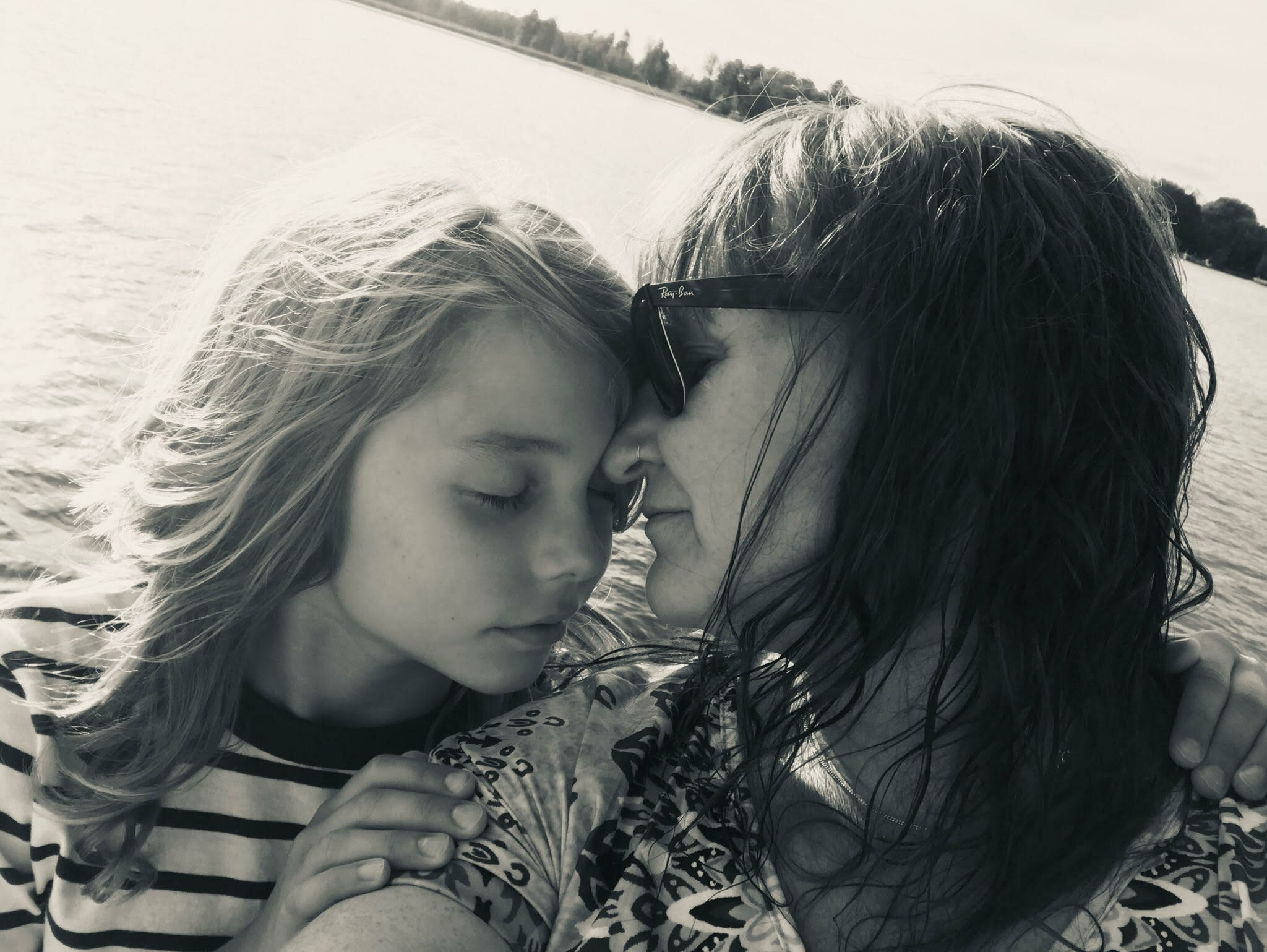 Enjoy this post?

Buy Ambre McLean a coffee