UPDATE: Ecuador National Protests (Paro 2022)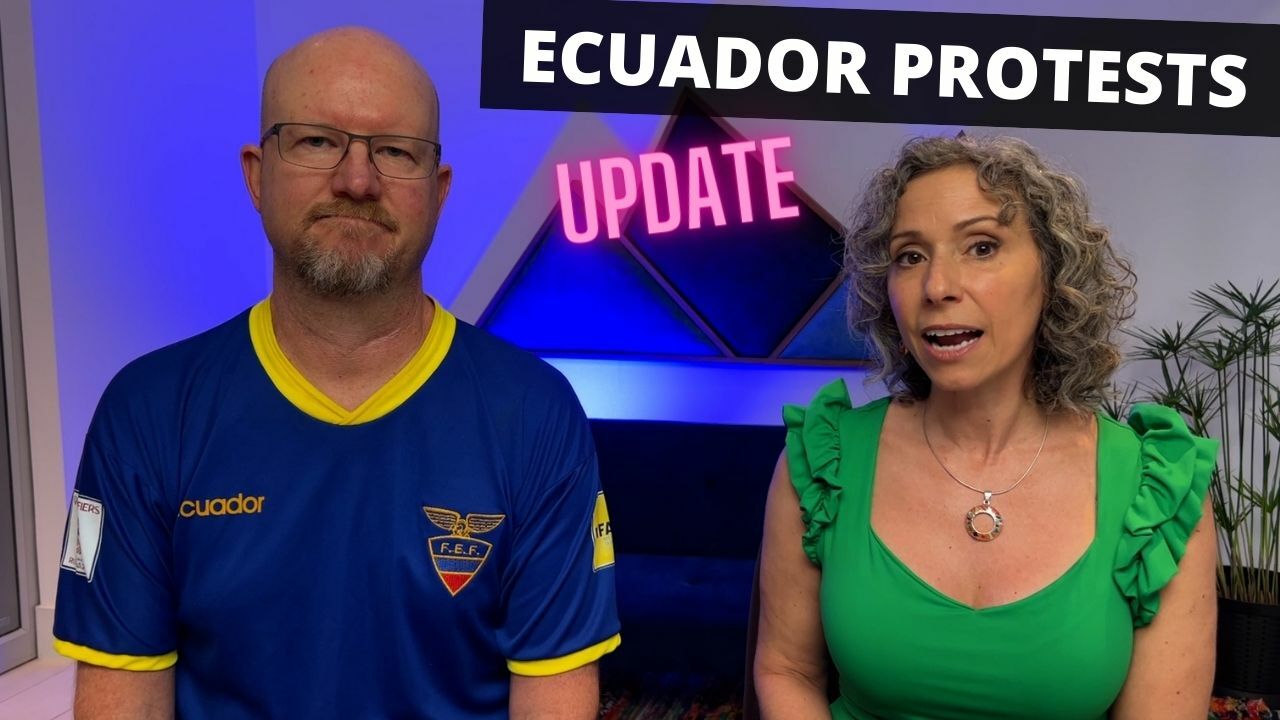 This is day 11 of the indigenous-led national protests in Ecuador. We aren't going to discuss the politics because we aren't a political channel and try to avoid politics completely.
However, we will share our personal experiences, as well as some of the issues with travel throughout the country.
If you have a trip planned for the next week, we recommend rescheduling it because a lot of domestic and international flights have been cancelled over the past few days. And driving between cities is virtually impossible. We recommend avoiding Quito and Guayaquil altogether.
Be sure to check our Community Tab here on YouTube (you need to be subscribed to our channel to see it) for updates as the situation develops.
Here's the article that shows you how to easily translate Spanish websites to English using your browser or smartphone: https://liveabroadnow.com/how-to-translate-websites-to-english/
Our AMAZING Unconventional Supporters:
Maité Duran
Gail H.
Joe Stratton
Jose and Alexandra Rivera
Leif Brogren
Maureen Kelly
Jennifer Hughes
Deborah Linton
Susan & Rick Joyce
Trevor McGuire
Bliss Mitton
Leigh and Carlos
Blanca Zeas
Join Our Community of Unconventionals: https://ameliaandjp.com/join-us/
Enjoy this post?

Buy Amelia And JP a coffee