First issues of Practicing Google
After announcing my newsletter Practicing Google: Weekly practical resources on Google products and related tech, I finally sent out the first issues.
I covered saving battery on Android 10, getting started with Google Stadia, saving all tabs in Chrome, cropping and flattening receipt photos in Google Photos, multi-selecting contacts in a Google account, and more. I linked several tutorials, apps, and tools that may help you with using Google products.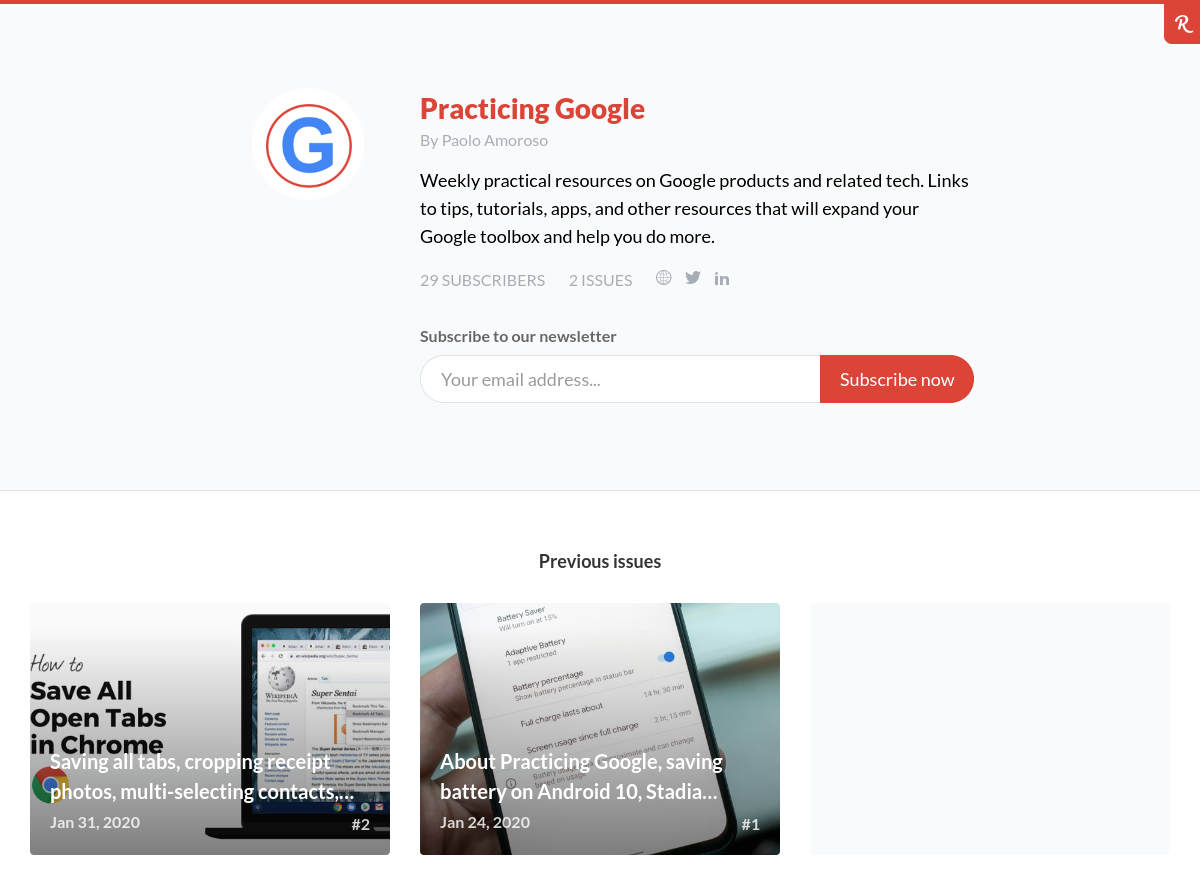 Enjoy this post?

Buy Paolo Amoroso a coffee