Happy Solstice- Soul Mind Body Spread
Soul Mind Body this week is from the Mythical Goddess Tarot, to help bring in our divine feminine energy to shine through the darkness.
As we welcome in winter, a time of reflection, hibernation, and renovation. Where the old gets put down to rest, as we trust in ourselves and knowing that the light is there, even when we can't see it.
That is the work and the beauty of time, to serve as a guidance and reminder.
Our Soul card this week is Ace: Illumination. The light is within, the fire that keeps your insides warm, we are being reminded that we are the questions and the answer. We have the questions and the answers. This a new time, a new cycle, and it is time to really acknowledge and welcome that in. The spirit speaks loudly and profoundly. Stop looking outside of self as you are the compass and the map. Get it? I can do analogies all day apparently. There is a new feeling to tap into this week. And it is a hopeful one.
The Mind card is the beautiful Yemaya, reminding us that healing is accessible and plentiful. Allow the feelings to be felt, there is space for them and within you is the water that nurtures the soil. We are all interconnected and as my friend LJ last week mentioned in our joint live on IGTV, we are water. Yemaya is the Goddess of the ocean, mother of all living things. Life giving and supporter of all. When I saw her, I was floored and reminded, that we are held. We are being supported and held, go and allow peace to seep into your mind. Healing is within reach, allowing the energy to flow in and absorb you is so important.
The number 9 is a number of wisdom and cycle endings, which we are reminded that this time period is a culmination of beginnings and endings. In this position Yemaya reminds us to nurture ourselves, if that means taking time to isolate from all the noise to regroup and recalibrate, do so without hesitation.
Our bodies are the source of our power and strength. It tells you where to listen, it talks to you every day. Taking a moment in the morning to stretch and just pay attention to where there may be some tension, will give you hints as to what your focus points are for the day. This will guide you as to what to wear, eat, smell, and encourage balance in.
Our body card is Lilith: the 4, and she is Power. Reminding us that we have to tap in, respect and honor the wisdom our actual skin, bones, organs, are telling us. How deep or shallow our breathing is, tells a lot about the condition of ourselves.
Lilith reminds me of sexual energy, which is the energy of creativity. What do you create that turns you on? How do you turn yourself on?
Seriously, I am wet as I type this, I feel my sexual energy very strongly, as my sacral is my authority. If it doesn't make my pussy tingle, that's a pretty sure no.
When I do what I love, my whole body gets involved and it is that pleasure that is available to everyone that makes us blessed and divine. Tap in this week as much as possible to the thing that makes you feel free, sometimes, orgasms are involved.
Happy Solstice, and as we welcome Capricorn season as well, which is an Earth sign, it is a time to understand that our bodies are Earth. This is a time that we get more focused in on improvement, and we celebrate those that are on weight-loss journeys and transformation of all kinds. Every part of your body has a function and an alignment with energy. Learn to listen and unlock your own sacred codes, so that you understand why you are here.
I invite you to take all this in with love in your hearts and have an amazing week!
Oh, I went live before I typed this, as I was inspired by these cards this morning, check out my reflection here if you like. (And I appreciate your sharing this article with anyone that may enjoy it).
Merry Solstice!
Happy holy-days!
Peace, Love, and Light!
Besos,
Claudia Adalgisa (she/her)
Reiki Master Teacher
Soul Coach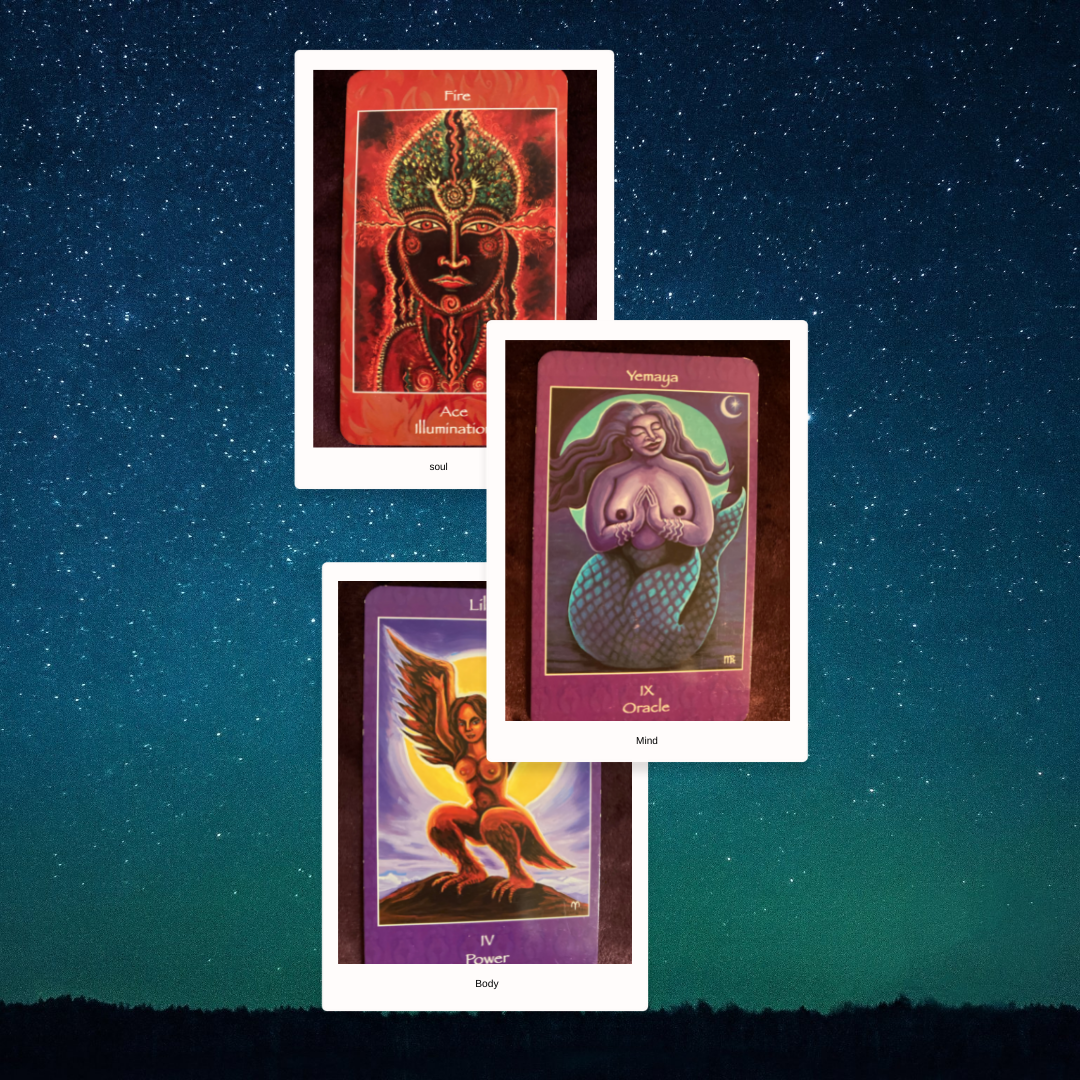 Enjoy this post?

Buy Amor Personified a coffee