Soul Mind Body- Shed Baby, Shed
As we ride the hangover from last night's full moon in Cancer and rejoice in Uranus turning direct. Right as we get ready to say goodbye to Capricorn season, there is a profound energy in the air.
The full moon energy allowed me a release that I absolutely needed, and I feel ready for this next season to come in.
The cards this week are from the Osho Zen Deck, and here we go:
Soul
The Soul Card is 13: Transformation. This card is a major arcana card, that is the Death card in the traditional tarot. This card is marking the end of something huge. It may be a figurative or a physical one. As we know energy doesn't die, it does evolve and become something else. Therefore, the energy to be aware of and honor is the transformation.
Time to really align ourselves with the change we want to see and be in the world. Today I talked about manifestation on my IGTV, and how emotions are a catalyst for powerful change if we attune to them. There is a change of seasons and a lot happening in the cosmos that we have to breathe in. Allow ourselves to push through the feelings.
There are 5 stages of grief, and we cycle through them almost every day every time a decision is reached. Saying yes to something is the same as saying no to something else. The beginning of one is the ending of zero. Therefore, honor yourself, and the changes this week by allowing them to take place. Self-care (take a bath or something).
Mind
Friendliness: the 2 of Water shows two beautiful trees in the Fall. They are intertwined as if taking in each other's energy and thriving. Our minds are shifting to connection, and it feels like this is a good week to reach out to that person that keeps crossing your mind.
There is a myriad of ways to stay connected to the people you love and even a quick text message to let them know that they are still loved goes a long way. Be the friend that you want to have to yourself and the people around you.
As thoughts become things, it is okay to reach out.
Body
Suppression: 10 of Fire shows someone clouded and literally tied down. This is a warning. I take it to mean that some of us have to double down on measures for our health. Ensuring you take masks breaks to take in oxygen,
Do things to raise your immunity levels, and most of all listen to what your body is telling you. If you feel tired, rest. I find that just acknowledging the feeling and taking a pause, goes a long way. A few deep breaths qualify as a break.
Make intentional time to connect with your body.
This weekend I will be teaching a method I use when dealing with Emotional triggers, in the community so request to join here to catch it live!
Sending you a lot of love.
Peace,
Claudia Adalgisa (she)
Reiki Master Teacher/ Soul Coach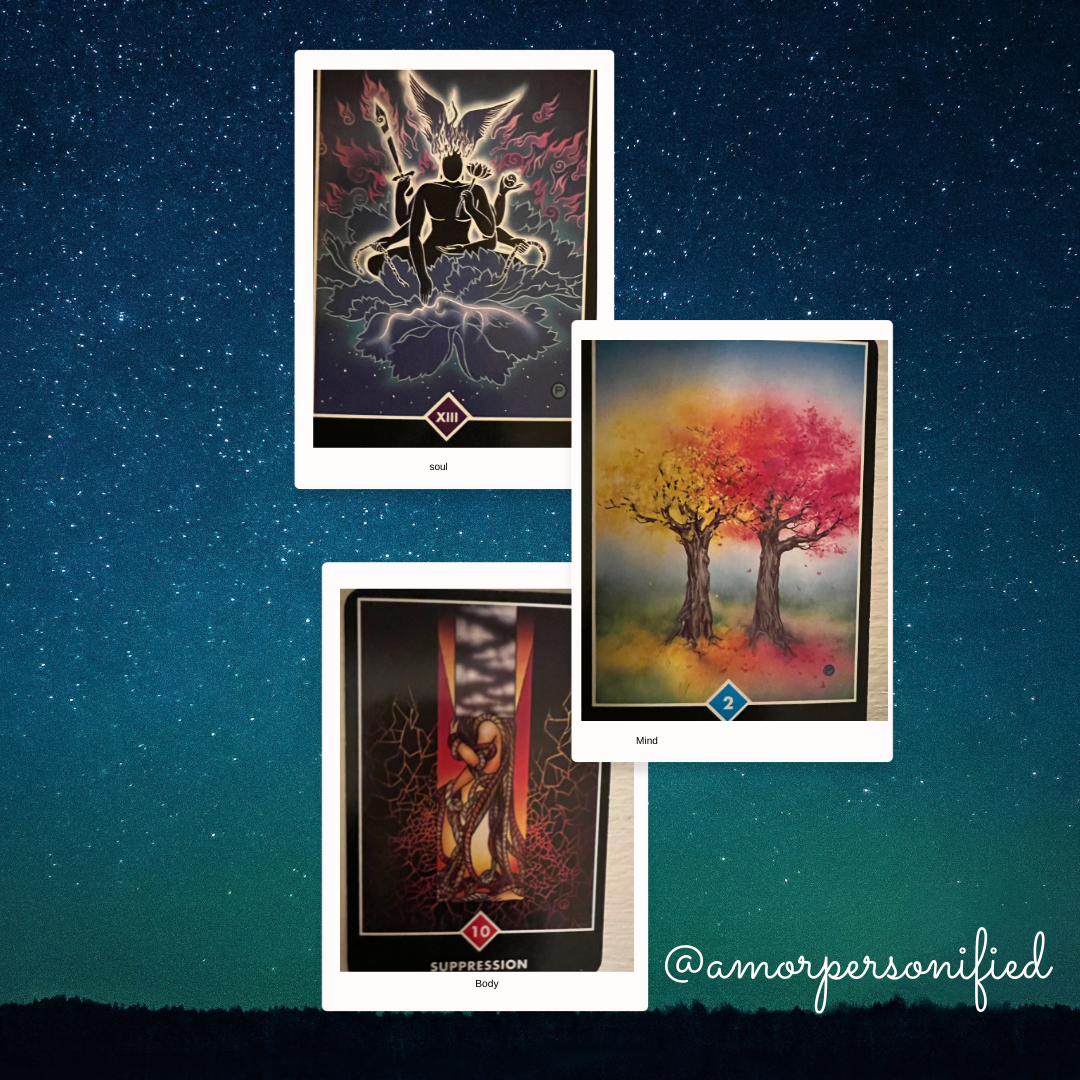 Enjoy this post?

Buy Amor Personified a coffee