Gooooood morning!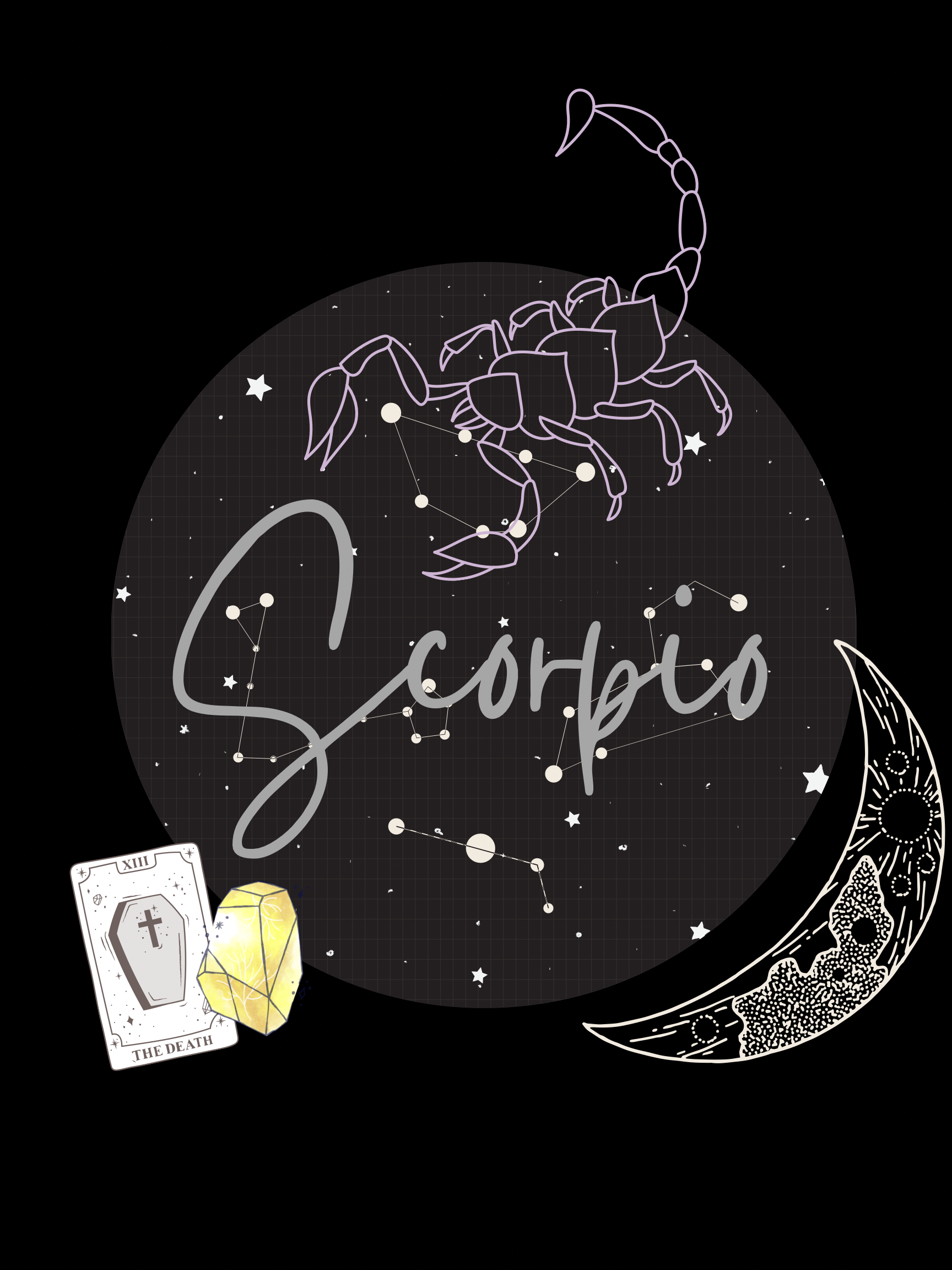 Hello hello my friends! Like this zodiac artwork? Thanks, I made it myself!
Should custom zodiac artwork be a download I have available as an extra here? Let me know in the comments!
The tarot card in the artwork is representative of Scorpios, while the citrine crystal next to it represents the month of November, when I was born. Scorpios may have birthdays towards the end of October through the end of November.
In the meantime, it is Libra season! Though I love my Scorpio season, Libra season is typically a time of fun before a transformative period for me. I have to admit, the past few years have felt like a huge transformative time for me. I have had a ridiculous amount of personal growth in the last year especially, and I'm really proud of myself for that.
What are some things you are hoping to accomplish during Libra season? I am hoping to continue tying up loose ends and continuing to grow professionally. I am hoping, too, to set up some new and exciting projects here, including monthly raffles and scholarship competitions for students like myself!
One more day until the weekend! You can find me using my affirmations to get me through the last day of the month!
Enjoy this post?

Buy Anne a coffee