The wisdom of Nature: ninth excerpt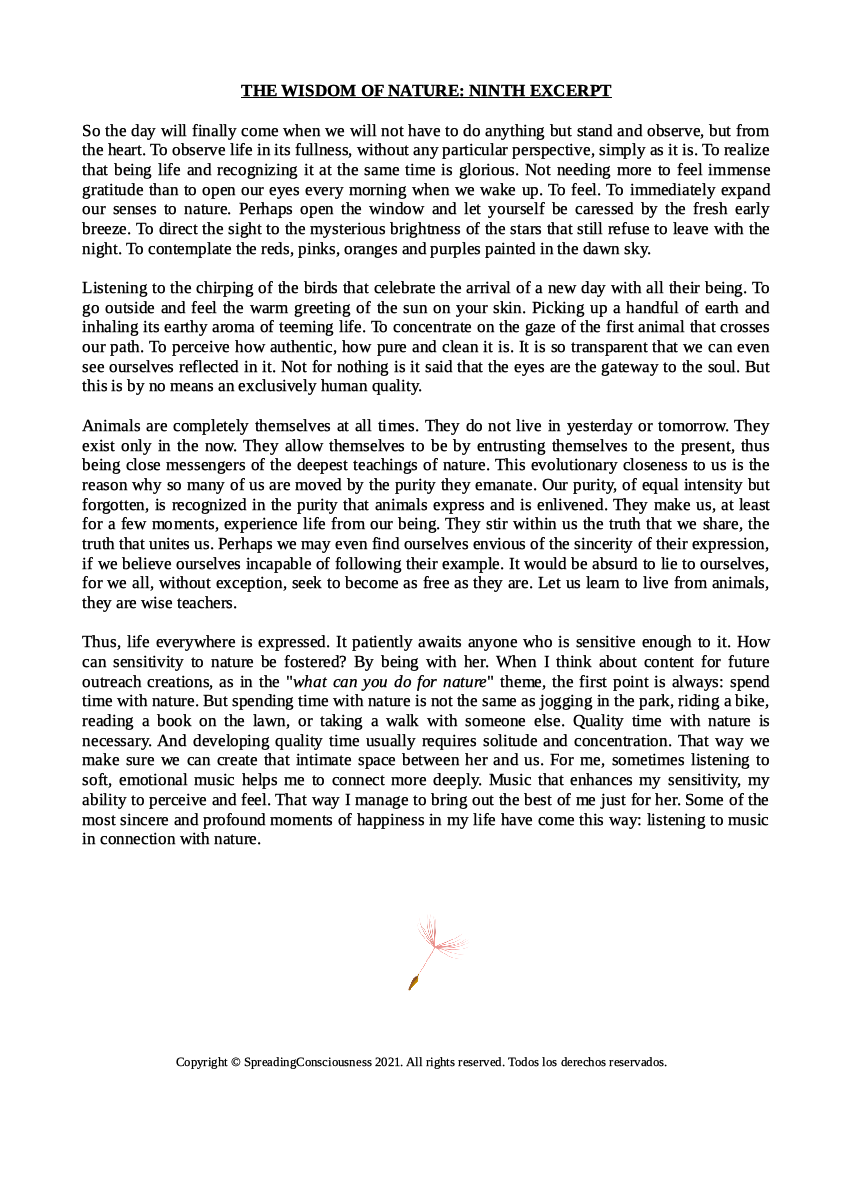 Good and wonderful day to all of you! :)
Like every week, it's my turn to share with you one more excerpt from the book I am writing: "The wisdom of Nature".
Life is everywhere. We just have to pay enough attention to be able to perceive it.
We can connect with it in every little everyday detail, like in the wind, in the sunlight, in the look of an animal, in the smile of a person or the view of the sky.
We have much to learn from all forms of life, because they teach us how to live truly, deeply, fully. Then we are able to bring the best of ourselves to the world.

With all my love,
Andrea
Enjoy this post?

Buy andmaporru a coffee