The wisdom of Nature: seventh excerpt
Hello everyone! :)
Another week, another new opportunity to share with all of you one of the things that bring me more happiness and fulfilment in my life: transmitting to others love for Nature. And in the end, I don't know how to live in any other way than communicating it, because something inside me asks for it strongly. And here I am once again, listening to it.
No matter how much insecurity one feels when exposing oneself, no matter how much lack of confidence or embarrassment may detract from the power of our actions; there is always something that pushes us to move forward when there is a valuable reason for it. The feeling of living beyond our own needs and desires, living for and by something greater than our existence. Life looks so much more beautiful that way.
I hope with all my heart that these writings can be of use to you.
I wish you a beautiful day,
Andrea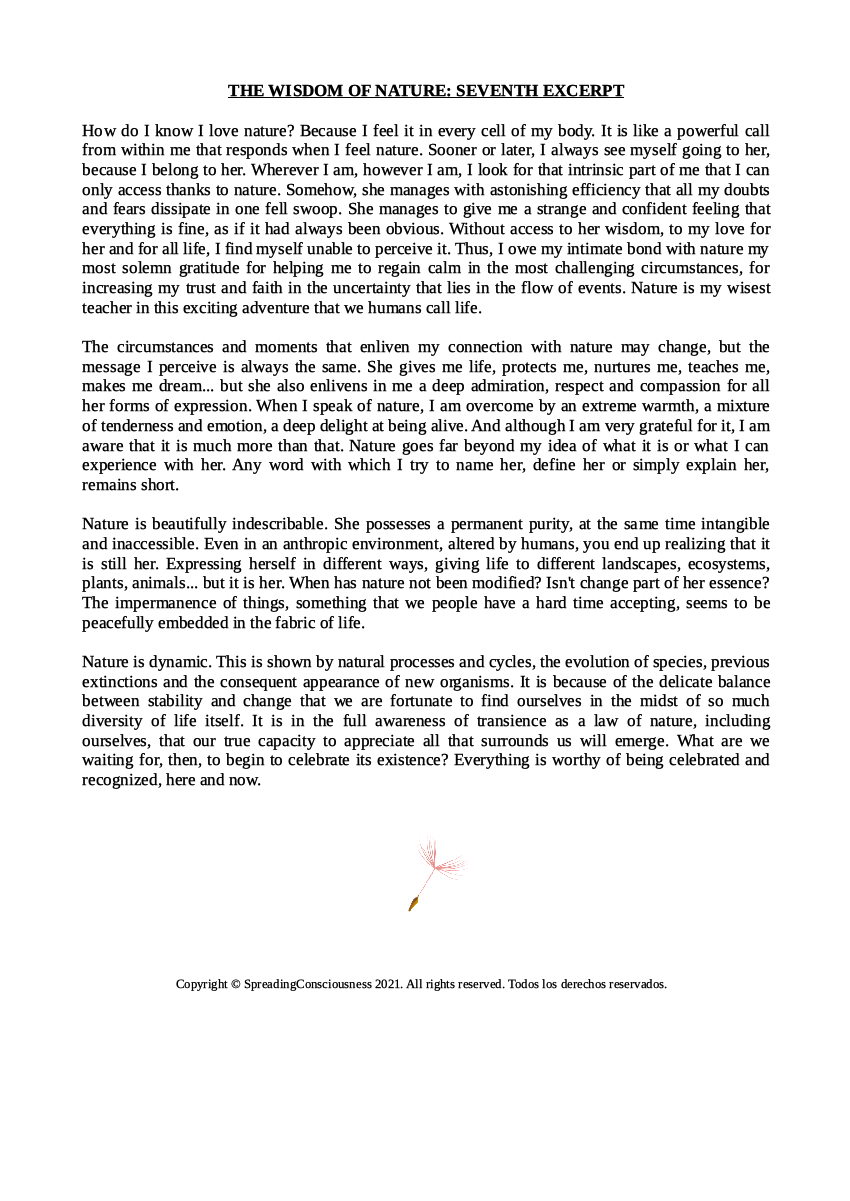 Enjoy this post?

Buy andmaporru a coffee