The wisdom of Nature: tenth excerpt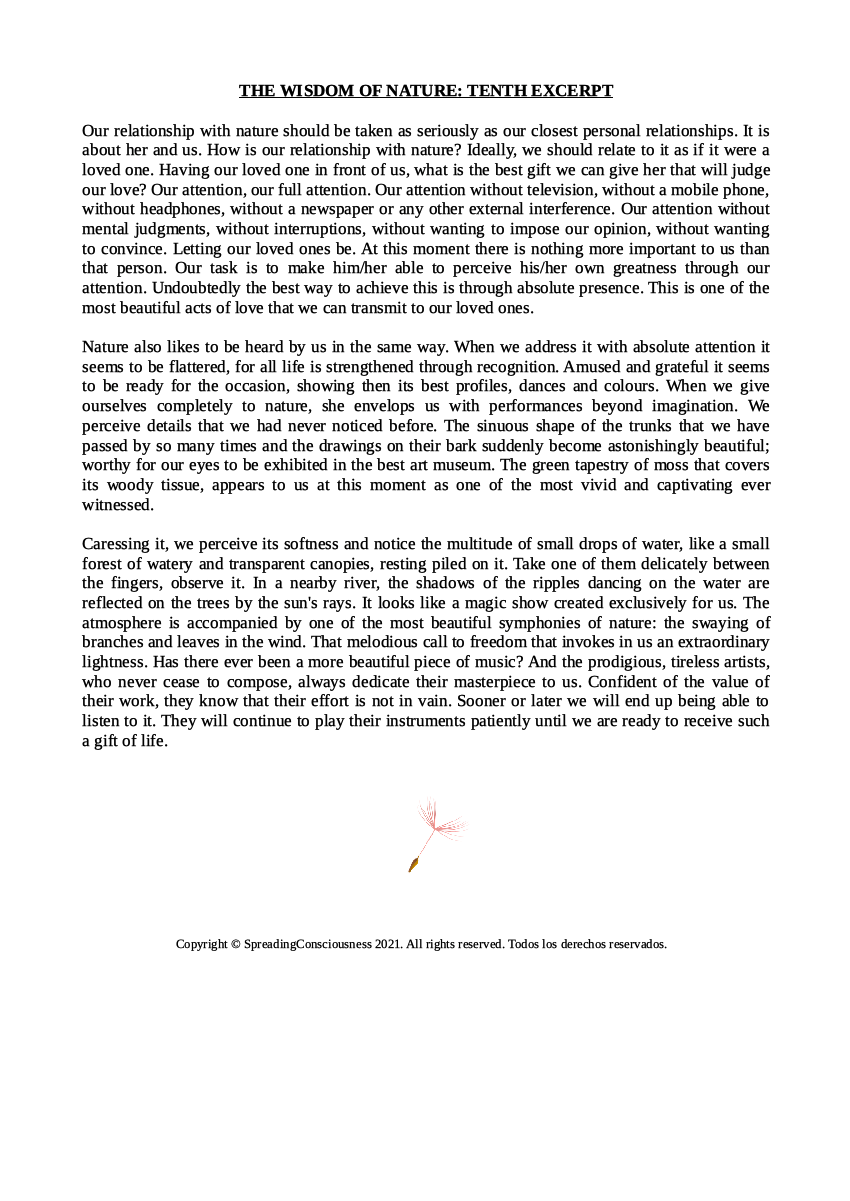 Beautiful day! :)
I share with you the first excerpt of the year from the book "The Wisdom of Nature".
This time we deal with the topic of attention and listening. Nature also likes to be listened to, do you listen to her in your daily life?
If we don't practice listening to Nature, how will we know how to listen to ourselves or other people? It is much easier to start by listening to Nature.
When we listen to Nature, life suddenly becomes wonderful. As if by magic, everything takes on a different colour. Every little detail is extraordinary and you are filled with joy.
It is my sincere wish that you experience that in you in the company of Nature. Listen to her, listen to yourself in her.
With all my love,
Andrea
Enjoy this post?

Buy andmaporru a coffee