Two poems of mine in Kenya <3
I virtually met Christopher Okenwa (professor, writer, and novelist from Kenya) last year through a common artivist.
They have encouraged me to translate and send a small contribution from my poems collection to the 8th edition of the Kistrech Poetry Festival. It is a festival held every year in Kenya in October where Christopher tries to bring together poets, artists and writers from all over the world to talk about personal paths and art, mainly focusing on stories from Africa of that have encountered the African continent in their journey.
I got published in the festival's magazine!!! One page dedicated to my work is a great honor and I feel so thankful for the opportunity. It is so great to see my work as something still alive that keeps on giving to others.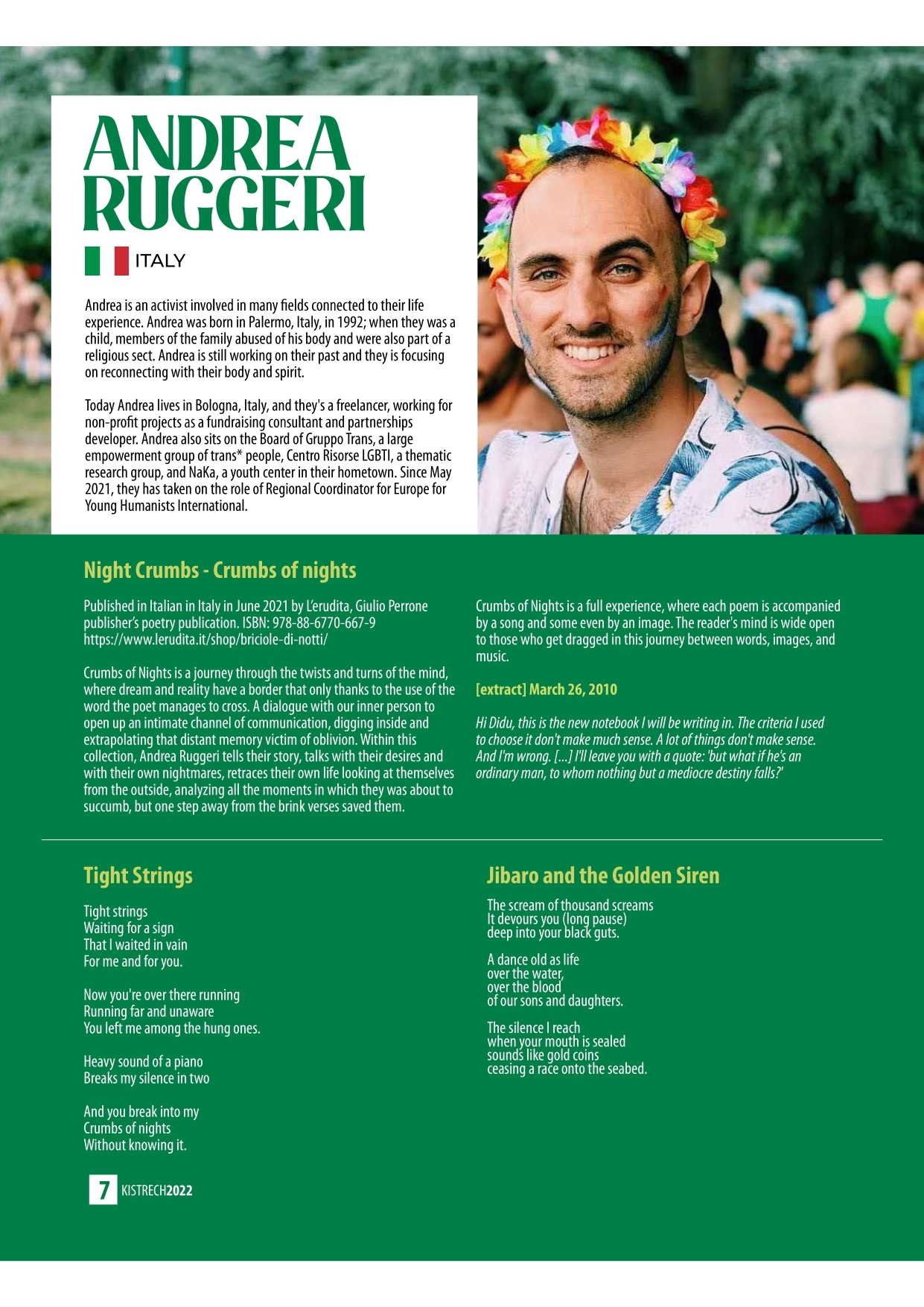 I hope to be able to go to Kenya one day and take part in such a vibrating festival.
If you want to support, buy me a coffee and I'll be one step closer to Kenya!!

A few sources on the festival:

https://www.jamesmurua.com/a-snapshot-of-the-kistrech-international-poetry-festival-2022/

https://www.the-star.co.ke/sasa/books/2022-10-15-okemwa-and-rise-of-kistretch-poetry-festival/

http://www.afropoetrytimes.co.za/2022/11/kistrech-international-poetry-festival.html

Enjoy this post?

Buy Andrea (Moggi) Ruggeri a coffee