I have a dream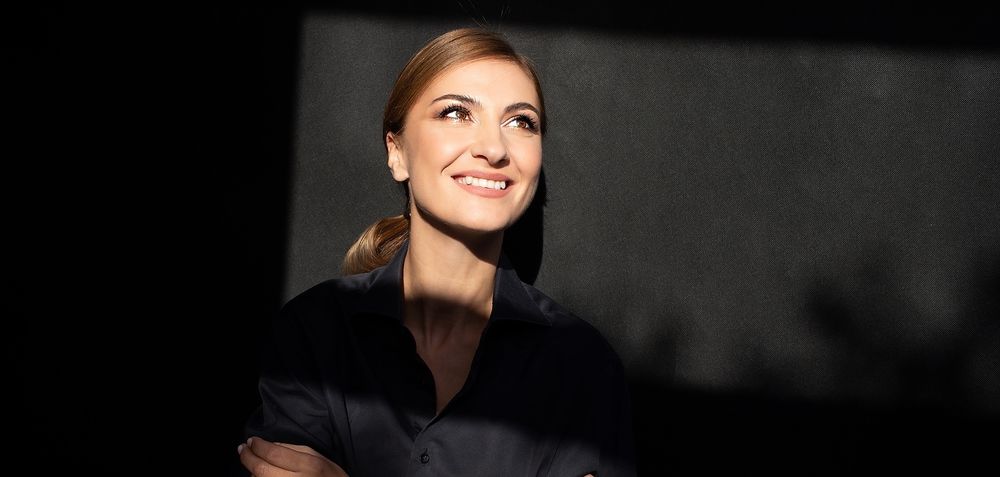 Hey 🌻 I'm Andreea, the violinist who makes people smile. 
You may know me from the Amadeus Electric Quartet. Or maybe I made your day brighter with the video from the sunflower field. 

My dream is to continue making music videos that I can give to the whole world now, when concert halls are locked and people need more than ever art, music, beauty and positivity to survive.

When lockdown began in Romania, in March, I felt like I couldn't stand without playing the violin to people.
I gave the first concert on the rooftop, in the evening, for the neighbors. They were delighted. And it has become a habit.
Living near a forest I thought that for those who are locked in houses in the city it would bring a smile to see the sunset on a green field even if it's on the Internet. And I went live on Facebook performing Ravel's Bolero. People smiled.
Then I went to a rapeseed field and performed Yellow, again live on Facebook. 
After some days I found a lake and filmed there a music video by iPhone. And the people smiled.
Then I entered a stunning sunflower field and performed Memories. And millions of people saw the video and shared it with their friends.
I received hundreds of messages from people all over the world telling me that my music calm them, make them positive, hopeful and help them to overcome this difficult time.
This is my dream: to bring you a smile after a hard day, to remind you that all this will pass. To give you a ticket to happiness, to show you that joy can be found in such simple and handy things - like a song. 
🎻 Thank you for supporting my dream. 🌻 You put a smile upon the world face. 💛 
Photo credit : Alex Gâlmeanu
Enjoy this post?

Buy Andreea Runceanu a coffee