The Night I Played with Fire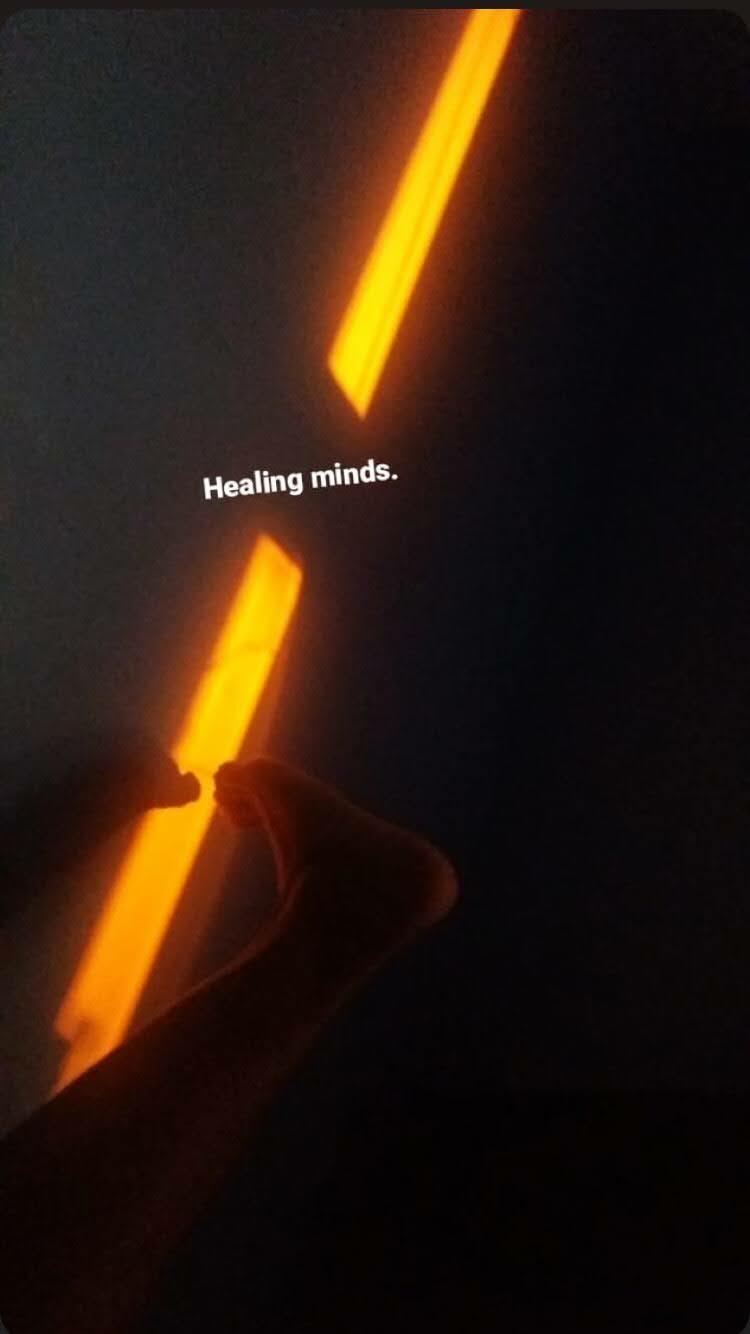 Last night I played with fire,
It was dazzling,
Its beauty was set apart.
It danced between my fingers
Yes, it tangoed towards my palms.
The kizomba then a light salsa,
How majestic were it's charms.
My head fell back,
Eyes then closed,
As I felt the tingles up my arm.
//
Last night I played with fire,
We had a little dance.
It led me into a forest,
And so I rested upon a branch.
The nights sting was so charming
But the blaze was in my heart,
I felt the sting from the burn,
and the melancholy from the start.
//
Last night I played with fire,
It's become my closest friend.
We charged through institutions,
Paraded through naked flames.
Hand-in-hand we rock steady,
A carnival within our hands.
Ferociously we are burning
whilst reviving baron land.
//
Last night I was the fire,
A candlelit dinner within a fight.
Engulfed within my furnace
and not recognising loves plight.
I wrestled with myself,
In deep fear of what I'd find.
Now I'm clutching at pearls and rubies
Devastated by the carnage in sight.
//
Today I roar with fire,
More than ash is what you'll find.
I summon healing rivers
because only God can hear their cries.
Yes, I bow towards the Godhead,
Still engulfed within the smoke.
I lay my hands upon the earth
Calling forth what's buried low.
//
I scream out in anguish,
As I feel their buried woes.
I charge across the mainland,
Unchaining eagles from their souls.
They look at me with anger,
Not knowing which way to go.
I disarm myself from my flames
and I received the sudden blows.
//
Last night I held the fire,
Took several shots towards my bones.
I wanted it to swallow me,
but instead it made me glow.
I hid myself from raindrops,
In fear it'd dim my soul
but it was time to face the rain
& allow it to drench me whole.
//
I cried for when the smoke came,
My body bathed in ash.
No longer charged and barely coping,
A signature for my trash.
Last night I played with fire,
We went ahead of time.
We built a place of safety,
and we burnt down every lie.
The fire was courageous,
The fire was destructive,
The fire knew no bounds,
Unless it was instructed.
//
Living through this life
can be as graceful as a bird,
Streamlining through stormy clouds,
understanding what the winds have heard.
The fake shit simply isn't a part of us.
So we have to come well versed.
Remembering who you are
will most certainly remove the curse
So which fire will you use?
The one to feel? The one to heal?
Or the one they use to coherse?
It's all a part of loves sacred joys
the memories are rehearsed.
//
Last night I played with fire,
It's beauty had me in a trance.
Last night we burnt down buildings and it taught me how to dance.
Tonight, I am surrendered
and focused at the start
I no longer play with fire
For it has given me my heart.🥺
...
By Analese Thomas-Strachan (Andylese)
Enjoy this post?

Buy Andylese a coffee