Altweibersommer - Summer Weather in Fall
When we are talking about "𝗔𝗹𝘁𝘄𝗲𝗶𝗯𝗲𝗿𝘀𝗼𝗺𝗺𝗲𝗿" (old womens summer) we mean the unseasonably warm weather in fall in temperate regions of the Northern hemisphere. The term, in English "𝗜𝗻𝗱𝗶𝗮𝗻 𝗦𝘂𝗺𝗺𝗲𝗿", normally refers to a warm dry weather spell from September until November. Along with the warmer weather, you'll see colorful foliage (𝗟𝗮𝘂𝗯𝗳𝗮̈𝗿𝗯𝘂𝗻𝗴)
But why would Germans call this type of weather after old women?
The German word for 'woman' is "𝗙𝗿𝗮𝘂", the older word is "Weib". However, "𝗪𝗲𝗶𝗯" is not commonly used, and if it is it's a derogatory term for a woman, comparable to "broad" in American English. So don't use it.
(If you are wondering if you can still use the term 𝗔𝗹𝘁𝘄𝗲𝗶𝗯𝗲𝗿𝘀𝗼𝗺𝗺𝗲𝗿, the answer is yes. In 1989, a court decided that the word doesn't violate the rights of older women.)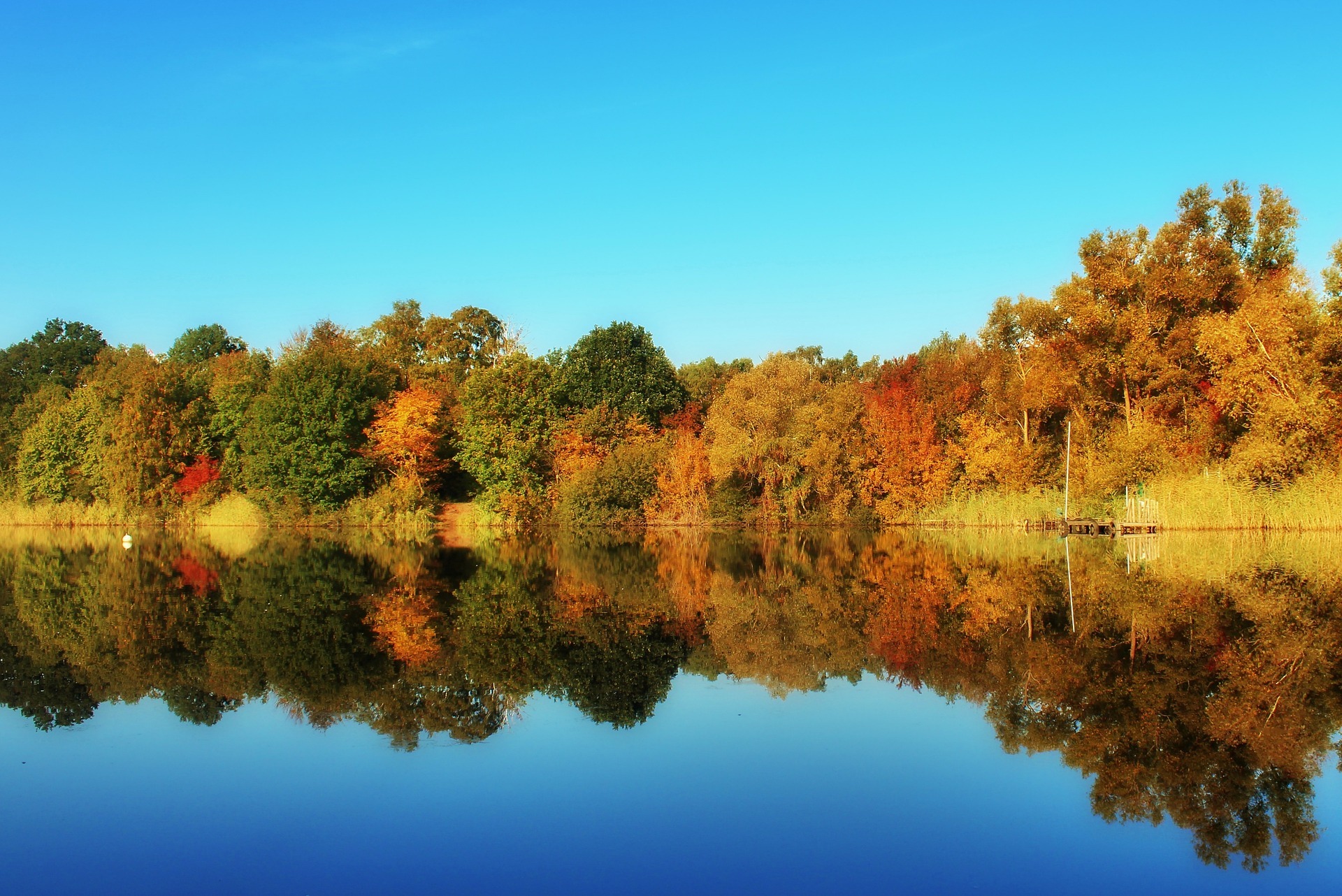 By Lolame auf Pixabay
But back to the summer named after old women.
🕸 During the fall, young 𝗕𝗮𝗹𝗱𝗮𝗰𝗵𝗶𝗻𝘀𝗽𝗶𝗻𝗻𝗲𝗻 (hammock spider) start spinning their webs or rather try to disperse through ballooning or kiting (𝗦𝗽𝗶𝗻𝗻𝗲𝗻𝗳𝗹𝘂𝗴) where they let the air catch their threads and by that be carried several meters. These spider silks remind us of the gray hair of older women, hence the name "𝗔𝗹𝘁𝘄𝗲𝗶𝗯𝗲𝗿𝘀𝗼𝗺𝗺𝗲𝗿".
🕸 But maybe the word '𝘄𝗲𝗶𝗯' here has nothing to do with women, but comes from '𝘄𝗲𝗶𝗯𝗲𝗻', an old word for the 'spinning of spider webs."
👨‍🦳🧑‍🦳 The summery weather in fall can also be likened to a second youth of older people. It is short and doesn't really go along with nature. Regional names like 𝗪𝗶𝘁𝘄𝗲𝗻𝘀𝗼𝗺𝗺𝗲𝗿 and 𝗔̈𝗵𝗻𝗹𝘀𝘂𝗺𝗺𝗲𝗿 (bavarian for grandfather summer) would also fall into this explanation.
However, there are other regional names for the warm hazy weather in autumn, 𝗡𝗮𝗰𝗵𝘀𝗼𝗺𝗺𝗲𝗿 (after summer), 𝗠𝗮𝗿𝘁𝗶𝗻𝘀𝘀𝗼𝗺𝗺𝗲𝗿, 𝗠𝗶𝗰𝗵𝗮𝗲𝗹𝘀𝘀𝗼𝗺𝗺𝗲𝗿, and 𝗔𝗹𝗹𝗲𝗿𝗵𝗲𝗶𝗹𝗶𝗴𝗲𝗻𝘀𝗼𝗺𝗺𝗲𝗿 (among others).
✝️ Names like 𝗠𝗶𝗰𝗵𝗮𝗲𝗹𝘀𝘀𝗼𝗺𝗺𝗲𝗿, 𝗔𝗹𝗹𝗲𝗿𝗵𝗲𝗶𝗹𝗶𝗴𝗲𝗻𝘀𝗼𝗺𝗺𝗲𝗿, and 𝗠𝗮𝗿𝘁𝗶𝗻𝘀𝘀𝗼𝗺𝗺𝗲𝗿, refer to Feast Days of Christian saints: September 29th is Michael's Day, Allerheiligen (All Saints Day) is on November 1st, and Martini (St. Martin's Day) is on November 11th.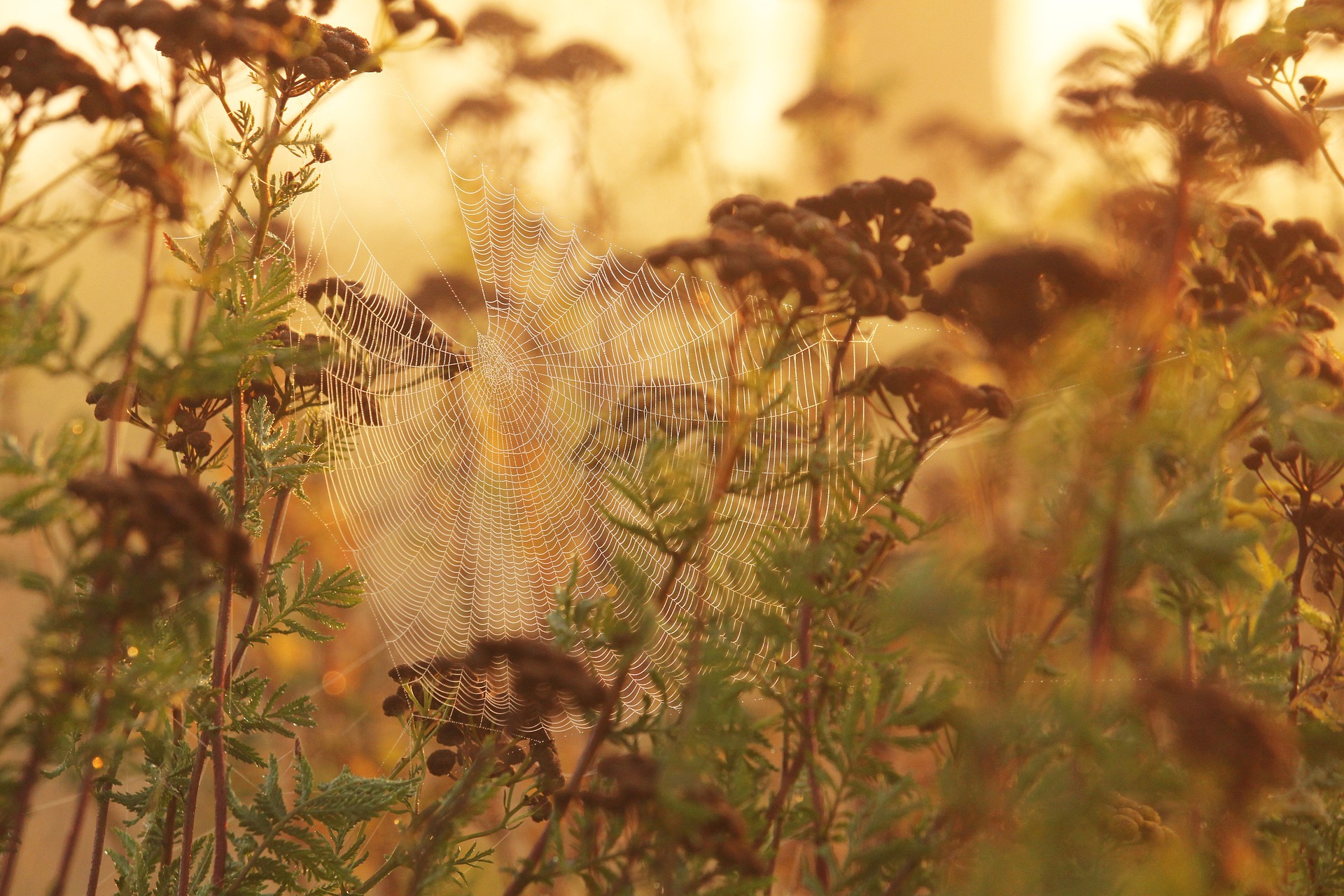 By Kerstin Riemer auf Pixabay
Enjoy this post?

Buy Anika R. a book