German Words in the English Language #3: Kindergarten
𝗞𝗶𝗻𝗱𝗲𝗿𝗴𝗮𝗿𝘁𝗲𝗻
As part of the American school system everybody knows '𝗸𝗶𝗻𝗱𝗲𝗿𝗴𝗮𝗿𝘁𝗲𝗻'. It's the grade before first grade and can be half-day or full-day. In the US, 𝗸𝗶𝗻𝗱𝗲𝗿𝗴𝗮𝗿𝘁𝗲𝗻 is not mandatory but most children attend.
𝗞𝗶𝗻𝗱𝗲𝗿𝗴𝗮𝗿𝘁𝗲𝗻 literally means "children garden" or "garden for or of children", a place where children can grow and be nurtured. The concept was first introduced in Germany by Friedrich Fröbel in 1837 when he opened the first 𝗞𝗶𝗻𝗱𝗲𝗿𝗴𝗮𝗿𝘁𝗲𝗻 for children ages 3-6. In developing the concept Froebel was influenced by Jean-Jacques Rousseau and Johann Heinrich Pestalozzi and their ideas that children were naturally curious and active learners. The activities he offered in the 𝗞𝗶𝗻𝗱𝗲𝗿𝗴𝗮𝗿𝘁𝗲𝗻 were singing, crafting, telling stories, and playing in nature.
The first 𝗸𝗶𝗻𝗱𝗲𝗿𝗴𝗮𝗿𝘁𝗲𝗻 in the US was opened by German immigrant Margarethe Schurz in Watertown, Wisconsin, in 1856. It catered to the German community. The first English-language 𝗸𝗶𝗻𝗱𝗲𝗿𝗴𝗮𝗿𝘁𝗲𝗻 was established by Elizabeth Peabody in Boston in 1860. Soon charities around the country funded 𝗸𝗶𝗻𝗱𝗲𝗿𝗴𝗮𝗿𝘁𝗲𝗻s to take care of the children of factory workers. The focus then was still the whole child and the development of their cognitive and social skills through play.
The focus of a German 𝗞𝗶𝗻𝗱𝗲𝗿𝗴𝗮𝗿𝘁𝗲𝗻 has changed much from its conception almost 200 years ago. In the US however, a 𝗸𝗶𝗻𝗱𝗲𝗿𝗴𝗮𝗿𝘁𝗲𝗻 is now a grade in the school system attended by 5-year-olds where they learn to read and write and do math. The equivalent to a German 𝗞𝗶𝗻𝗱𝗲𝗿𝗴𝗮𝗿𝘁𝗲𝗻 would be 'pre-school'. Children ages 3 to 5 can attend a pre-school where they play, sing, do crafts, and receive early instruction in letters and numbers.
The American 𝗸𝗶𝗻𝗱𝗲𝗿𝗴𝗮𝗿𝘁𝗲𝗻 would be equivalent to the German "𝗩𝗼𝗿𝘀𝗰𝗵𝘂𝗹𝗲" which ironically translates to 'pre-school'. The names are basically switched. A "𝗩𝗼𝗿𝘀𝗰𝗵𝘂𝗹𝗲" in Germany is not mandatory for children and is not offered everywhere. Many kids go from 𝗞𝗶𝗻𝗱𝗲𝗿𝗴𝗮𝗿𝘁𝗲𝗻 straight to first grade at the age of six.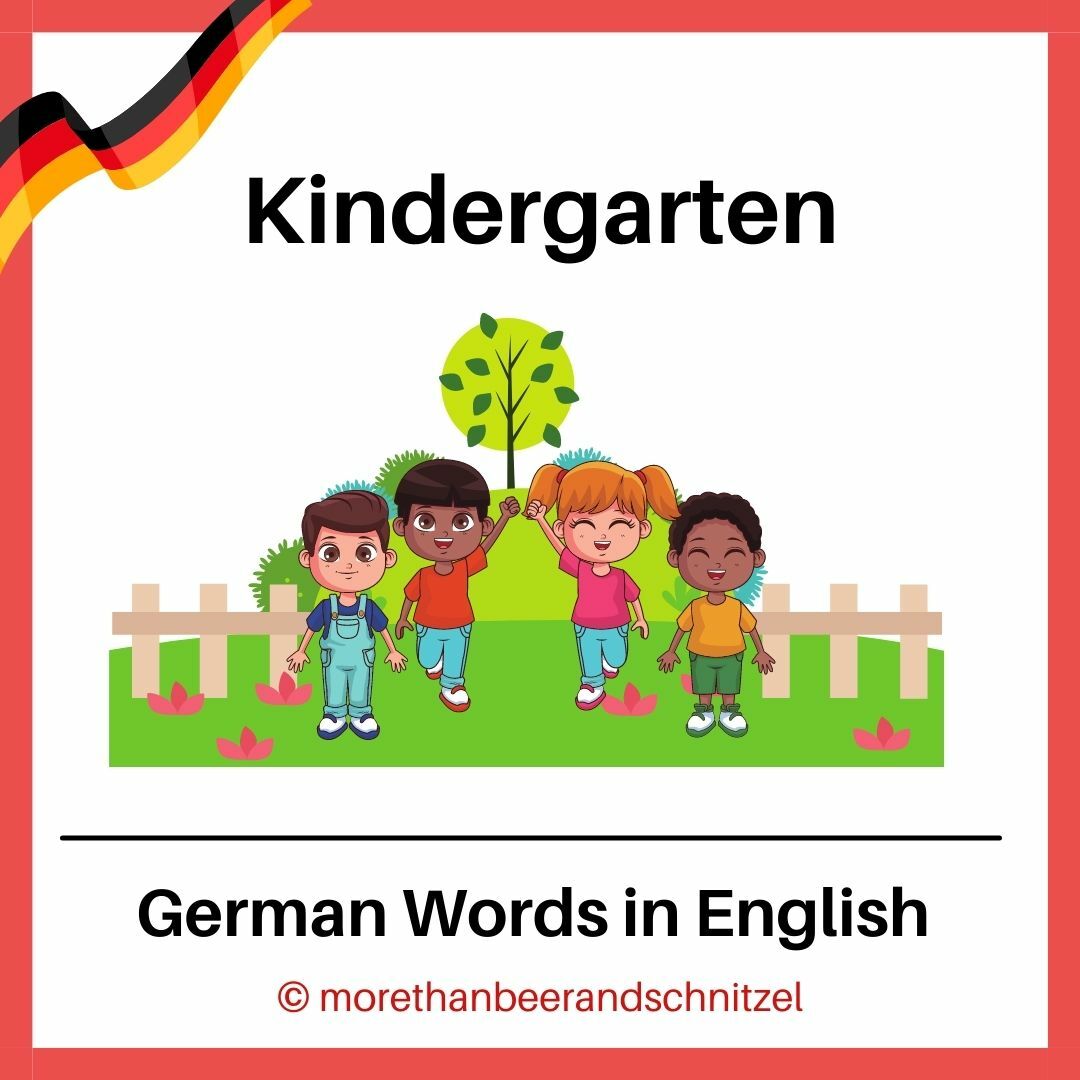 Enjoy this post?

Buy Anika R. a book