March 23rd, 1819: Kotzebue gets stabbed to death
𝗔𝘂𝗴𝘂𝘀𝘁 𝘃𝗼𝗻 𝗞𝗼𝘁𝘇𝗲𝗯𝘂𝗲 was stabbed to death by 𝗞𝗮𝗿𝗹 𝗟𝘂𝗱𝘄𝗶𝗴 𝗦𝗮𝗻𝗱 on March 23rd, 1819. Kotzebue was politically conservative and spoke out against the liberals demanding more freedom. This made him a target for the nationalists many of whom were students and part of Burschenschaften (similar to fraternities). One of those students was Karl Ludwig Sand and he took matters into his own hands killing Kotzebue. He was caught and executed later.
The murder was used by Metternich to push the Carlsbad Decrees which restricted the liberties of the Burschenschaften and the press.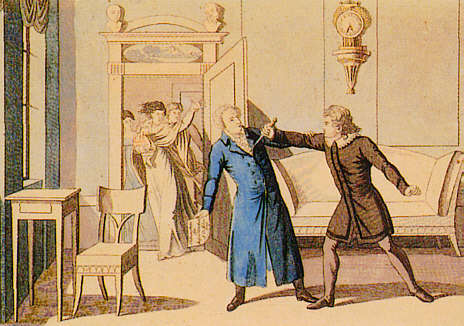 Enjoy this post?

Buy Anika R. a book