While Argentine tango is known for its sensual movements and steps, what makes it such an engaging dance is not just its figures but also its musicality.
Since tango is a dance that relies on improvisation instead of choreographed steps, learning about its musicality is crucial for tangueros and tangueras to move accordingly, and experience the fullness of the dance. Without knowledge of musicality, both leader and follower would be lost in what may be a cacophony of sounds that they struggle to make sense of.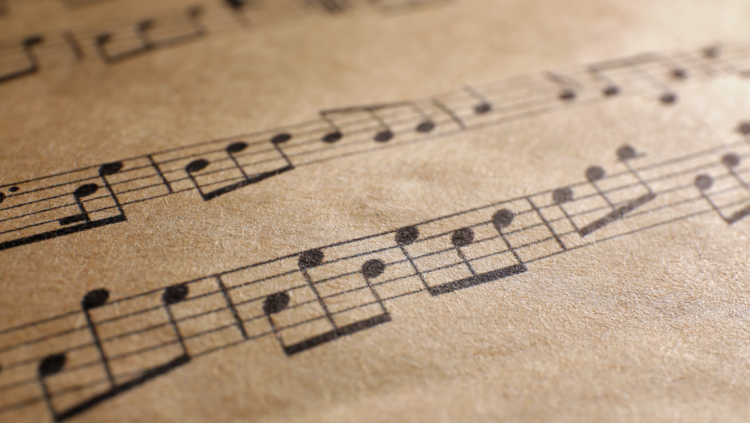 However, according to a post from endretango.com,
Tango musicality is the most difficult and yet the easiest thing to learn.
More often than not, a competent instructor is needed.
However, tango musicality wasn't actually taught in the past, at least not from a structural or organized standpoint. Many students of the dance were simply told to "feel the music" or let the music move them. While the spirit of tango dancing does heavily pivot within this mindset of spontaneity and dynamism, understanding what musicality is beyond just emotions allows one to become familiar with the melody of the dance. One can then execute steps that adequately portray one's emotions, as well as the emotions the music wishes to embody.
Thus, for someone to instruct students of tango about the dance's musicality is certainly a welcome endeavor.
Joaquin Amenabar, author of the book "Tango – Let's Dance to the Music!" is one such personality in the world of tango who has continuously taught many dancers about the musicality of tango and its many other aspects.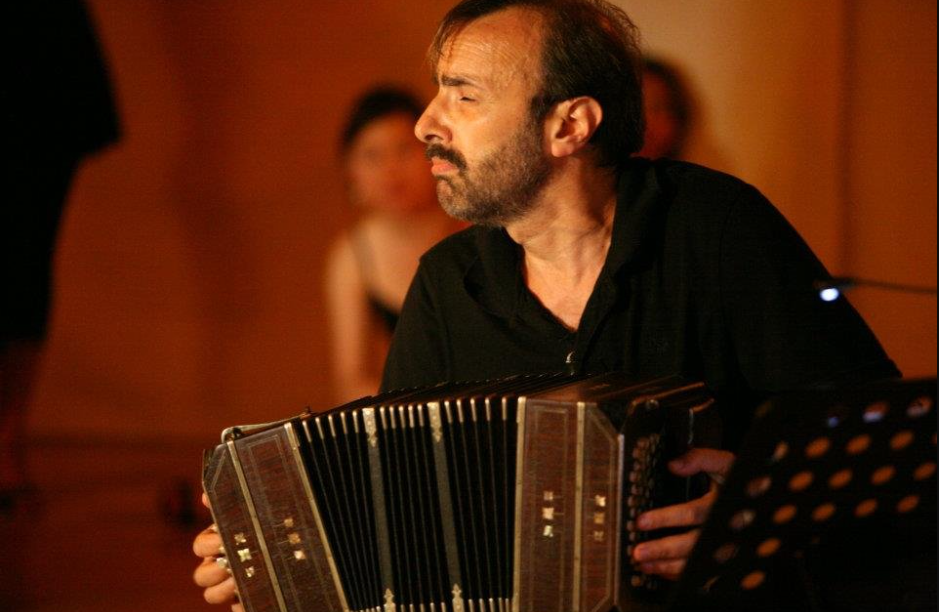 Joaquin Amenabar: A Short Biography
Bandeonist.ch describes Joaquin Amenabar as a "leading exponent of the bandoneon" and a "strong advocate for the instrument, not only as the musical heart and soul of the tango orchestra but also as a concert instrument in its own right.
He is one of today's few living masters of the bandoneon who is equally adept at playing baroque, classical, romantic, and contemporary music, as well as tango and folkloric music, for which the instrument is better known."
The same post states that Amenabar studied the bandoneon at the Manuel de Falla Municipal Conservatory in Buenos Aires with Rodolfo Daluisio. At the time the post was written, he held an assistant professorship at the Manuel de Falla Municipal Conservatory, and he is also a professor at the School of Popular Music of Avellaneda in Buenos Aires.
Because of his dedication to the bandoneon, Amenabar is the only pupil to be taught by renowned German tuner Jorge Weckesser in Argentina. With his devotion to the study of the instrument, he has achieved mastery in its tuning, performance, and even repair.
Aside from mastering the bandoneon, Amenabar has also "given numerous seminars on its use for composers and instrumentalists and taught courses on tango's musical form, history, and evolution to both dancers and tango aficionados. In addition to teaching master classes for performers, he has made numerous transcriptions for the instrument in both solo and chamber music settings.
He has also devoted himself to promoting native Argentine music, but always includes tango music in his concerts."
As a gifted composer and arranger, he has participated in various European festivals and is currently engaged in "reviving authentic tango performance practice by reconstructing long-lost scores that were played by tango orchestras in the early 20th century and then conducting his own orquesta típica in those works."
A post from tangotribe.com also notes that Amenabar has danced the tango since 1994 and has "taught tango music — as applied to dance — to dancers without musical education since 1998."
Joaquin Amenabar and His Teachings About the Musicality of Tango
"Tango – Let's Dance to the Music!"
Aside from being a prolific player of the bandoneon, Joaquin Amenabar is also known for his book, "Tango – Let's Dance to the Music!"
A post from wellnessliving.com describes the book as:
"an outstanding instruction manual for dancers with no musical education who want to learn how to dance on the beat (many options) or the melody line."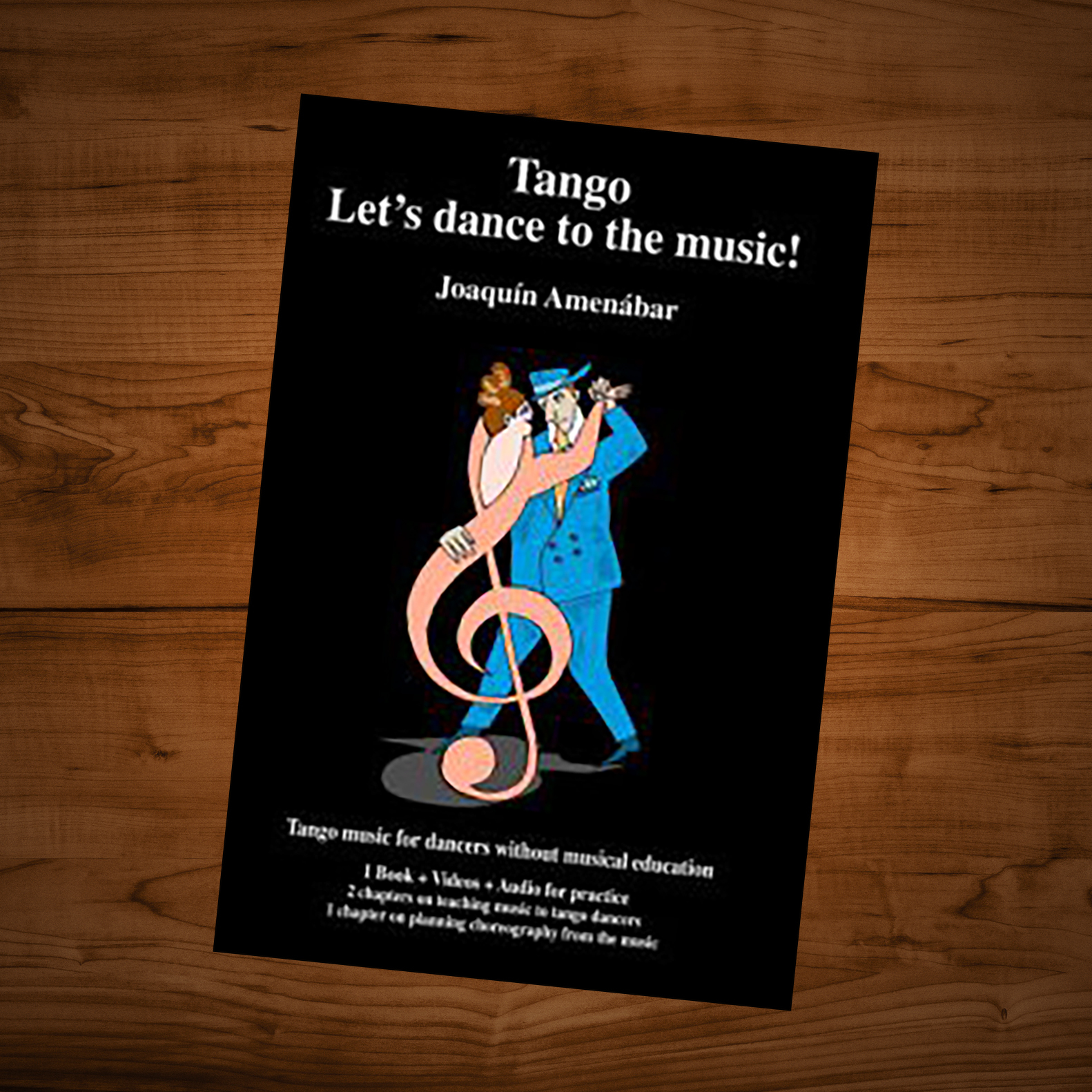 BOOK & SHIPPING: Joaquin Amenabar: Let's dance to the music
The accompanying DVD has audio clips picking out the various rhythms, and video clips demonstrating the step options.
The book also explains in detail (very clear, well-written detail) the history of the music and how the different rhythms were introduced, how the songs are phrased so you can work in figures, the various timings and syncopations for taking steps (in tango, milonga, and tango vals), how to choreograph a piece (he even provides instructions for making audio snippets for practice), and how to teach the material to others. Knowing fancy footwork is not enough — to really enjoy Argentine tango, you need to dance to the music, and this book is an absolute must-have for expediting your learning curve."

Joaquin Amenabar's workshops at Ultimate Tango
---
As such, a post from endretango.com suggests that "Tango – Let's Dance to the Music!" is a good starting point for all those who want to understand the musicality of tango.
As stated by the same post, there is a simple rule to tango musicality: "Within a song, certain parts repeat themselves, sometimes more than once. The structure of the music follows a musical rondo. But what exactly is this rondo? It is a musical form originating from 17th century France, where the main theme is interrupted by interludes and repeated throughout the song."
By reading Amenabar's book, one is in a better position to recognize these repetitions and structure despite not having any background in music.
What's important about learning about the musicality of tango are the subtleties in the music itself.
A post from Tango Commuter provides an explanation: "In fact, these are subtleties in the music that casual listening, or casual dancing, would probably ignore, but if you can pick them out and respond to them then a simple basic dance can become full of interest, even just walking and using the simplest steps. But it isn't easy. For instance, a phrase with four repetitions of a double-time might recur later, but with five repetitions of the double time instead of four. All of this means paying very careful attention to what's in the music."
Joaquin Amenabar's book provides clear instructions for these concepts and more, thus making it an essential reading material for all those who want to broaden their knowledge of tango dancing.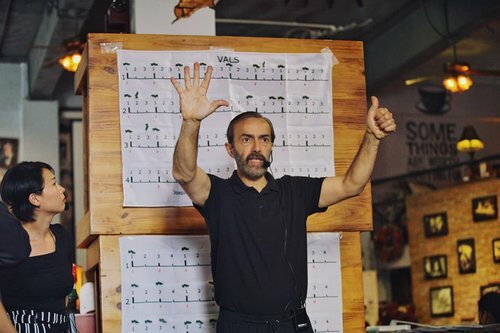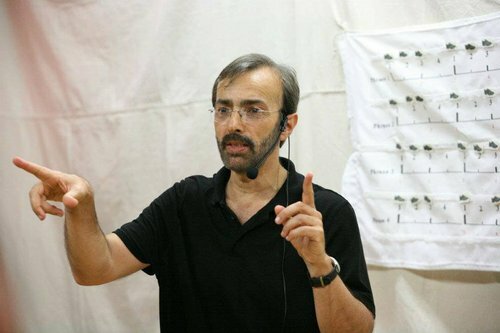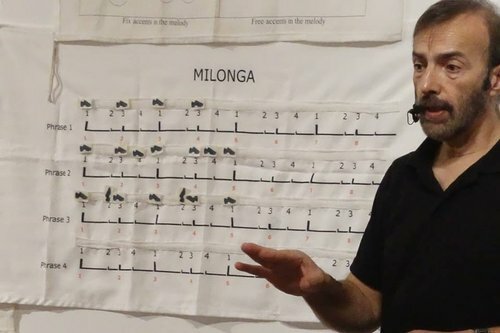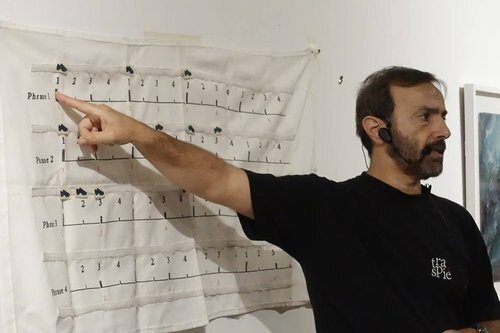 Workshops
Aside from his book, Amenabar also conducts different workshops that teach courses about the musicality of tango in various places around the world, such as Germany, England, Italy, Austria, Turkey, the USA, Australia, and New Zealand, amongst other countries.
A post from quantumtango.com outlines some of the challenges that tango dancers face, which Amenabar discusses in his workshops:
What happens when one does not have the benefit of musical training

How tango dancers can take in, process, and respond to the many layers, subtleties, and nuances of tango music

How knowledge and understanding of the musicality of tango can help tango dancers create, discover, and explore their own unique dance in a more effective manner

How tango dancers can share this knowledge with each other as they improvise together on the social dance floor
If one is curious about how these workshops pan out, a post from tangocommuter1.blogspot.com describes Amenabar's teaching style in detail after having attended a workshop:
"Joaquin is very engaging because of his enthusiasm for both music and dancing, and his English is better than excellent: he can really express his enthusiasm and explain things simply and clearly, and he seems to understand the problems people have with the music and the dance."
"As a tango musician, a bandoneonista, he is aware of the subtleties of rhythm and melody, and of melodic structure, and he wants to bring this awareness to dancing. I can't help thinking that this is how the dance should be taught: the dance is always a response to the music, so we need to learn to listen to the music and to respond to the melodic and rhythmic structures in it. Just learning steps and dancing them against a background of tango music isn't the same thing: it's an unfortunate concentration on a superficial part of the whole; it's putting the cart before the horse."
Attending Amenabar's workshops can certainly supplement one's knowledge of what he has already written in his book, as well as whatever knowledge one might have about tango.
What's perhaps more appealing is that anyone could attend as there is no need for one to have an in-depth understanding of music to comprehend the concepts he is teaching.
A Master of Our Time
Joaquin Amenabar is certainly a master of our time, not only in his giftedness for playing the bandoneon but also for the way he teaches what may seem to many people a complex aspect of tango dancing.
His body of work and efforts to propagate an appreciation for both the bandoneon and tango are invaluable to those who want to learn more about the dance and experience it in its fullness.
Perhaps, when given the opportunity, one would be served well by reading his insightful book as well as attending his equally insightful workshops.
If you wish to learn Argentine Tango, we put our methodology in the book. You can reserve yours HERE.