🌍🌎 Inktober. Day 4 | 🇺🇦 Інктобер. День 4
🌍🌎 Well.. I have forgot to upload inktober yesterday. So here you have one more picture.
It's the arctic fox who had raised the fur and sharpened the fangs. He had hide like the scallop hides in his wings and he became VERY dangerous. It would seem - such a tasty word was for inktober today..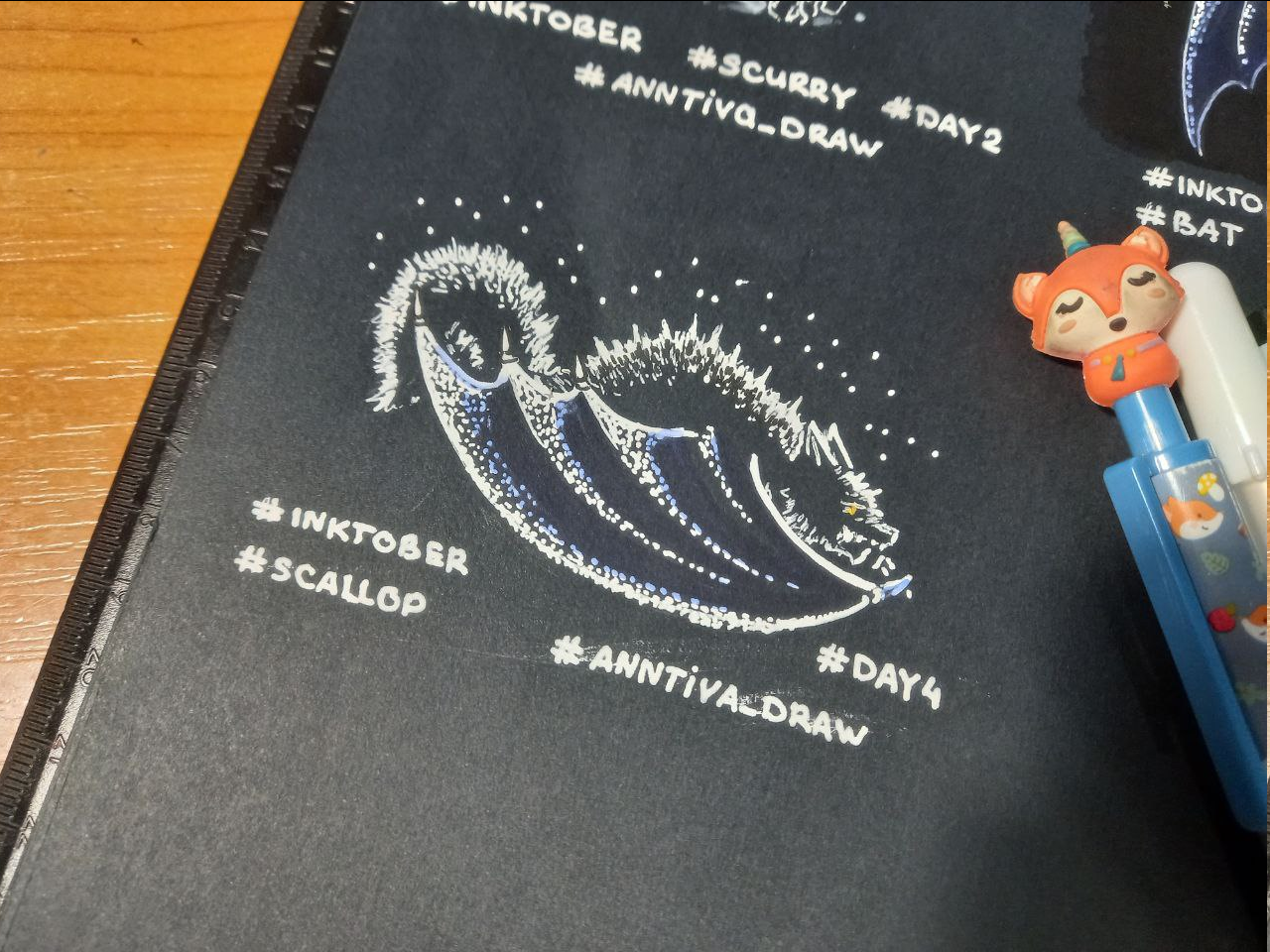 💙💛 Добре. Я забула вчора викласти Інктобер. Тому осьо вам ще один малюнок.
Це песець, що наїжачив шорстку і нагострив ікла. Він сховався наче гребінець у свої крила - і став ДУЖЕ небезпечним. А здавалося б - таке смачне слово для Інктобера сьогодні було
Enjoy this post?

Buy Ann Titova a coffee