sunflower crochet tote bag
Weeks before I opened my online business, I already had several projects that I accomplished in order for me to have samples that I can market, and also to test my skills since it's been a while since I last tried crocheting.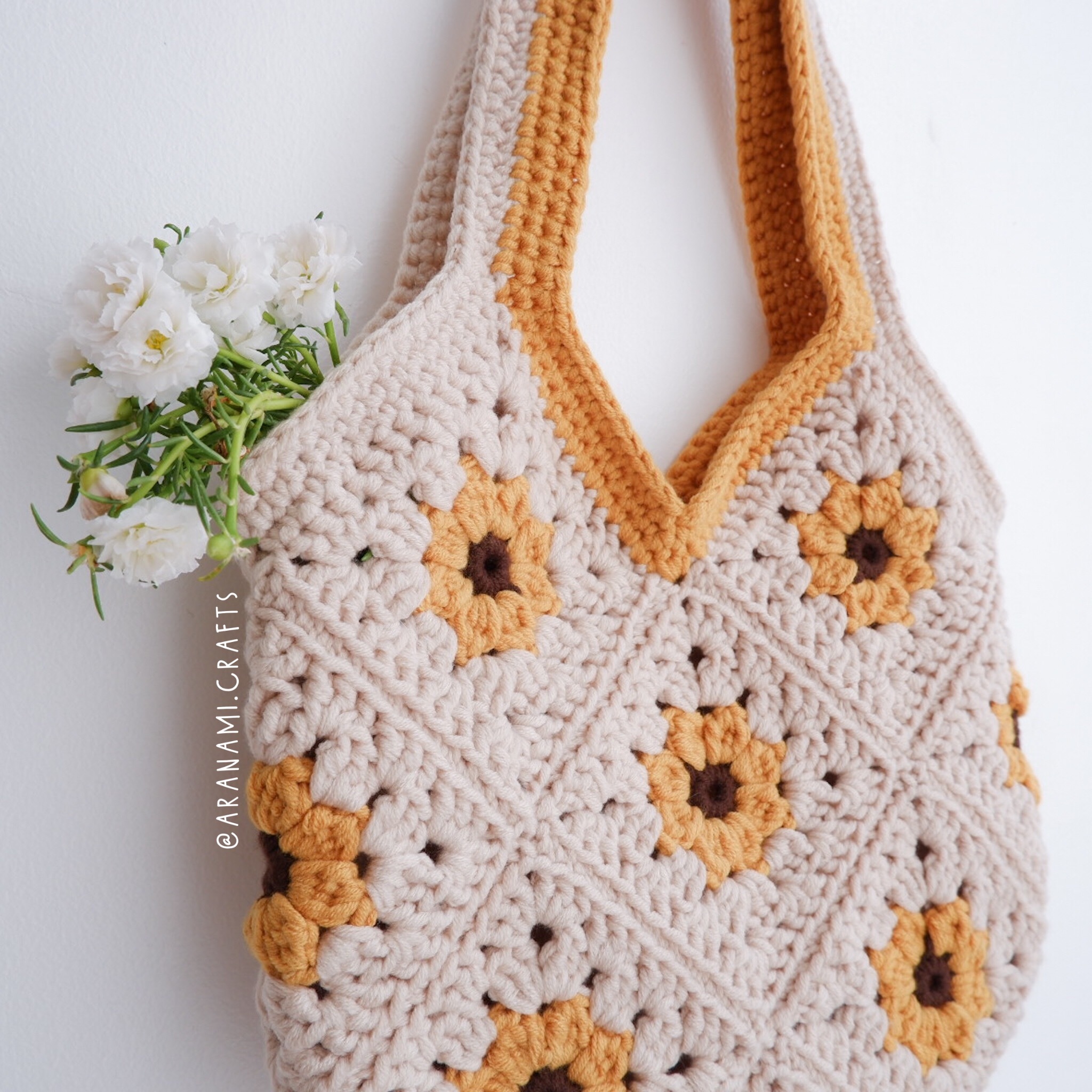 Creating a bag was really one of my main goals back then. So, I was searching for inspos until I fumbled over this "sunflower bag" from Crochet 365 Knit Too and I just fell inlove with it.
"The perfect tote bag for a sunny day!" is what I had in my mind, along with my rage and excitement about how I'm going to create it.
With few granny square pattern studies and tutorials from youtube, color palette setting and little customizations, I finally came up with a final design. I waited for my yarns to arrive and then started working on it. Few mistakes and alterations, and tadaaa! I finally made it.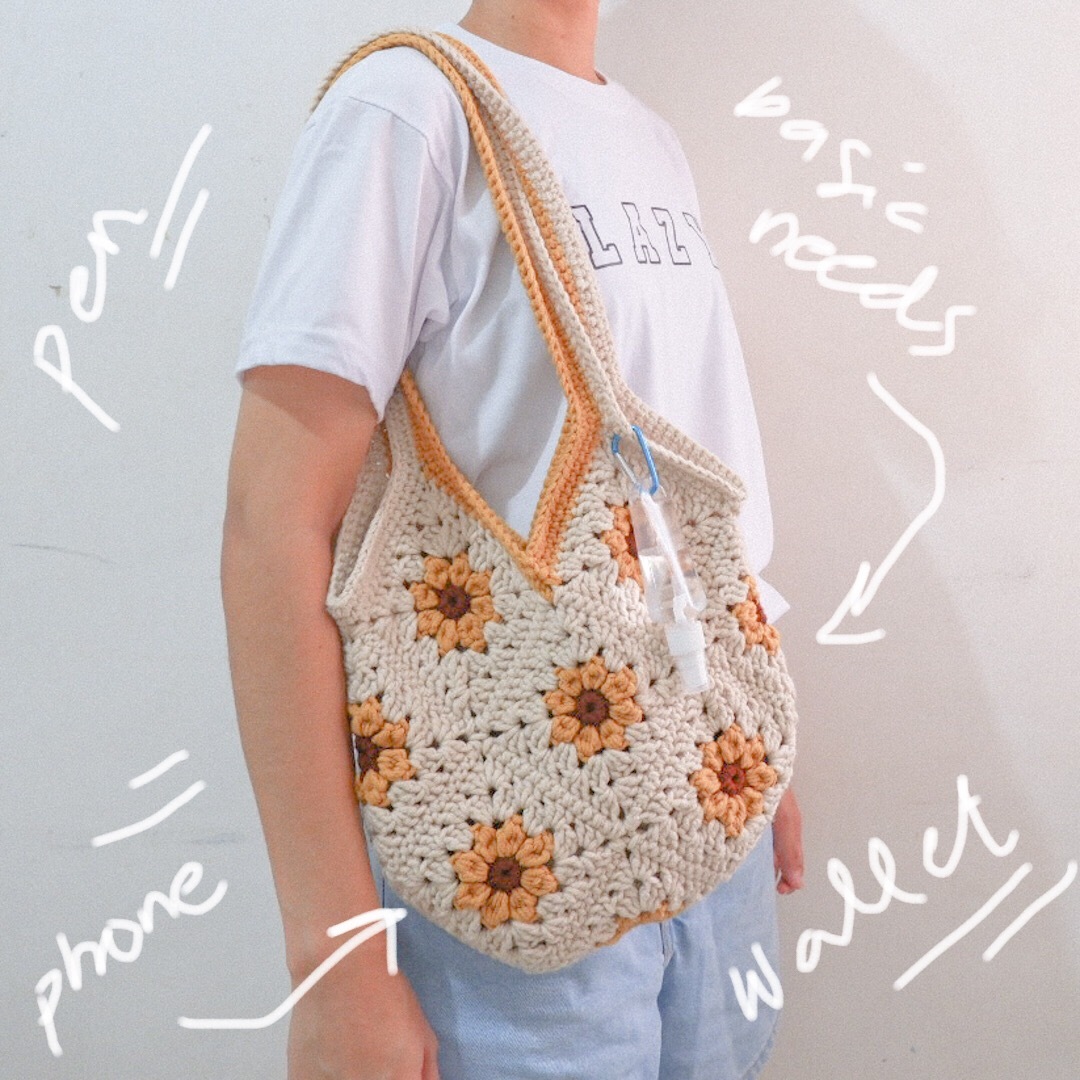 The first photo was actually the fourth bag I already created. If you would compare it with this second photo, you'll notice how I changed my style on attaching the granny squares with each other, along with some improvements that can be noticed if you actually saw the bag in person.
I love how I ended up with lots of learning and ways to create it in a more efficient process by repeatedly doing it. I am also astonished every time someone would compliment or actually order it. I can't believe how the orders just came in continuously. I'm so gratefuuul.
Looking forward to more sunflower tote bags! Also, stay tune for newly designed crochet bags that I'll drop soon. **♡( ⁎ᵕᴗᵕ⁎ )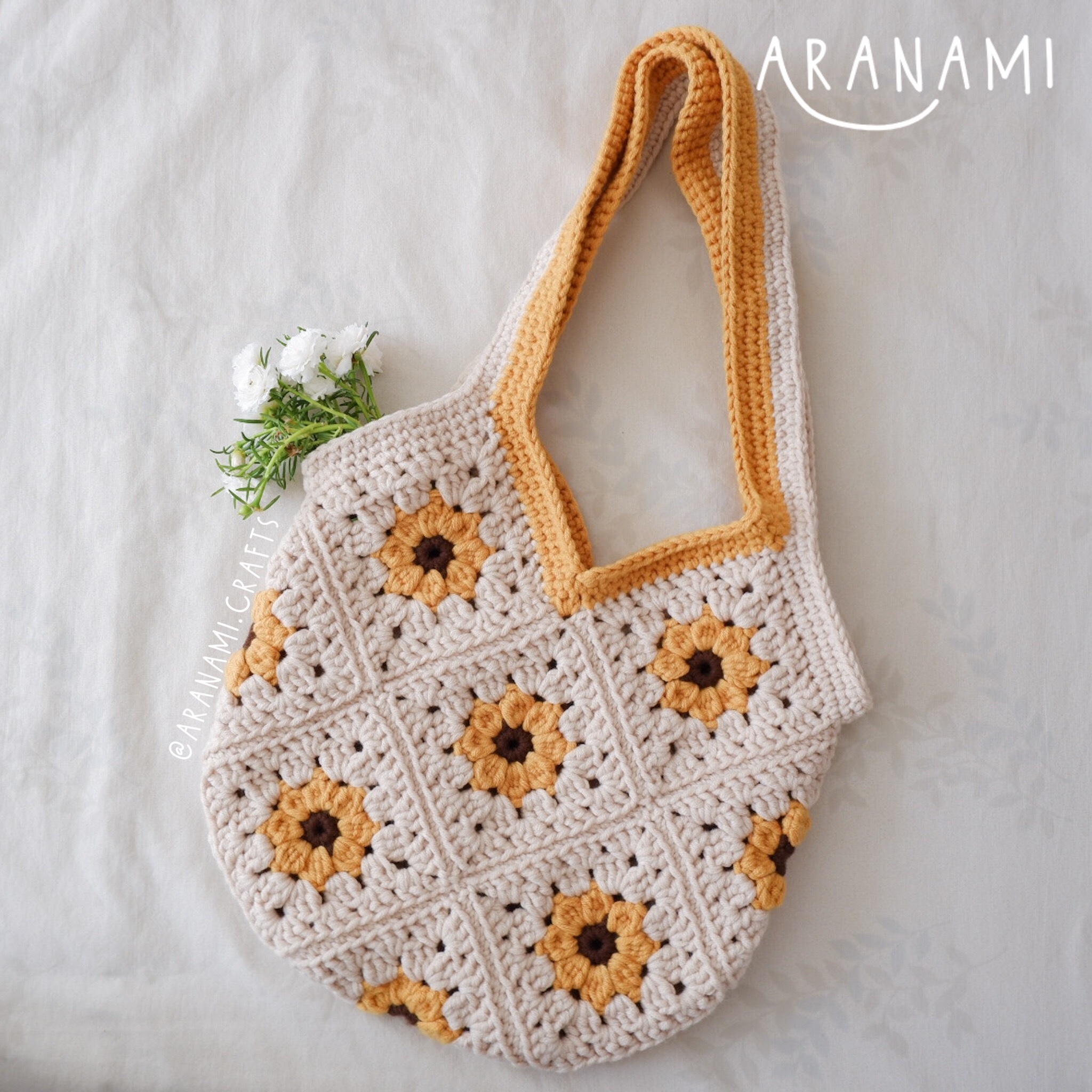 Tote Bag Details:
Material: 8ply cotton yarn

Length: 12 inches

Width: 11 inches

Strap Length: 23 inches

Strap Width: 1.5 inch
Thank you for reading all the way here! ♡♡♡
Enjoy this post?

Buy aranami a cake