Fresh off the Presses: Thoughtful Planning
Just wanted everyone to know that I've just published a new book! It's entitled "Thoughtful Planning: How I Learned to Use Journaling to Set Intentional Goals & Design Flexible Days."
This has been a really tough year for me, and this book is the results of that. I hope you enjoy it! Thank you so much for your support this year. I really appreciate (and needed) it!. After I get back from taking some time off, I hope I can create more things that will continue to help and inspire.
Take care and enjoy your day!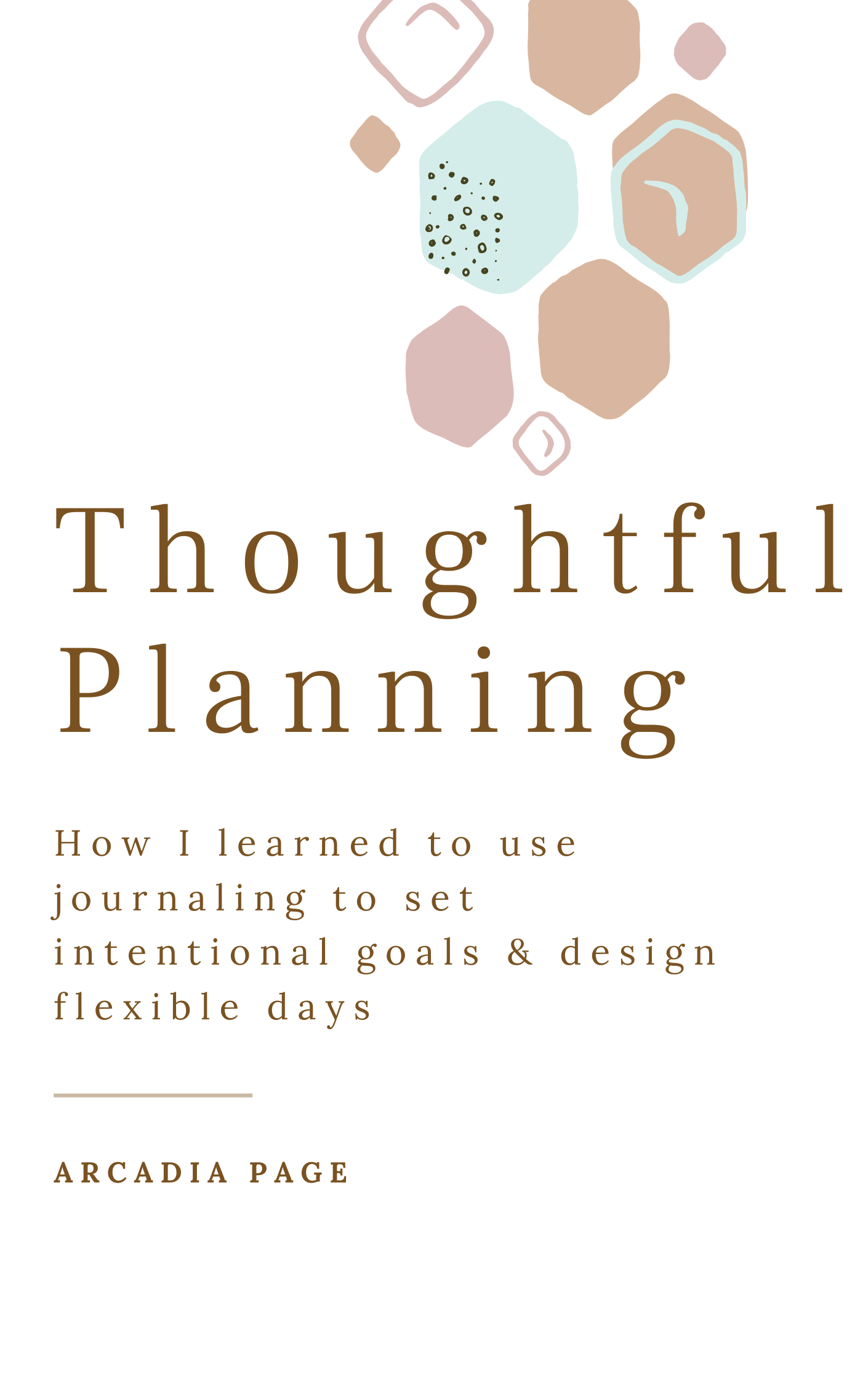 Enjoy this post?

Buy Arcadia Page a decaf coffee