Meet Lenny!
I'm a little late in sharing this colorful guy to my blog, so you might have met him on my social feed already. He's the last project I finished before we had a week on the road between spring storms. He's also the biggest canvas I've worked with in a while; at twice the size of the other portraits (16x20 instead of 8x10) there's more room to fit in the funner, finer details to do the portrait justice.
I'm calling him "Lenny."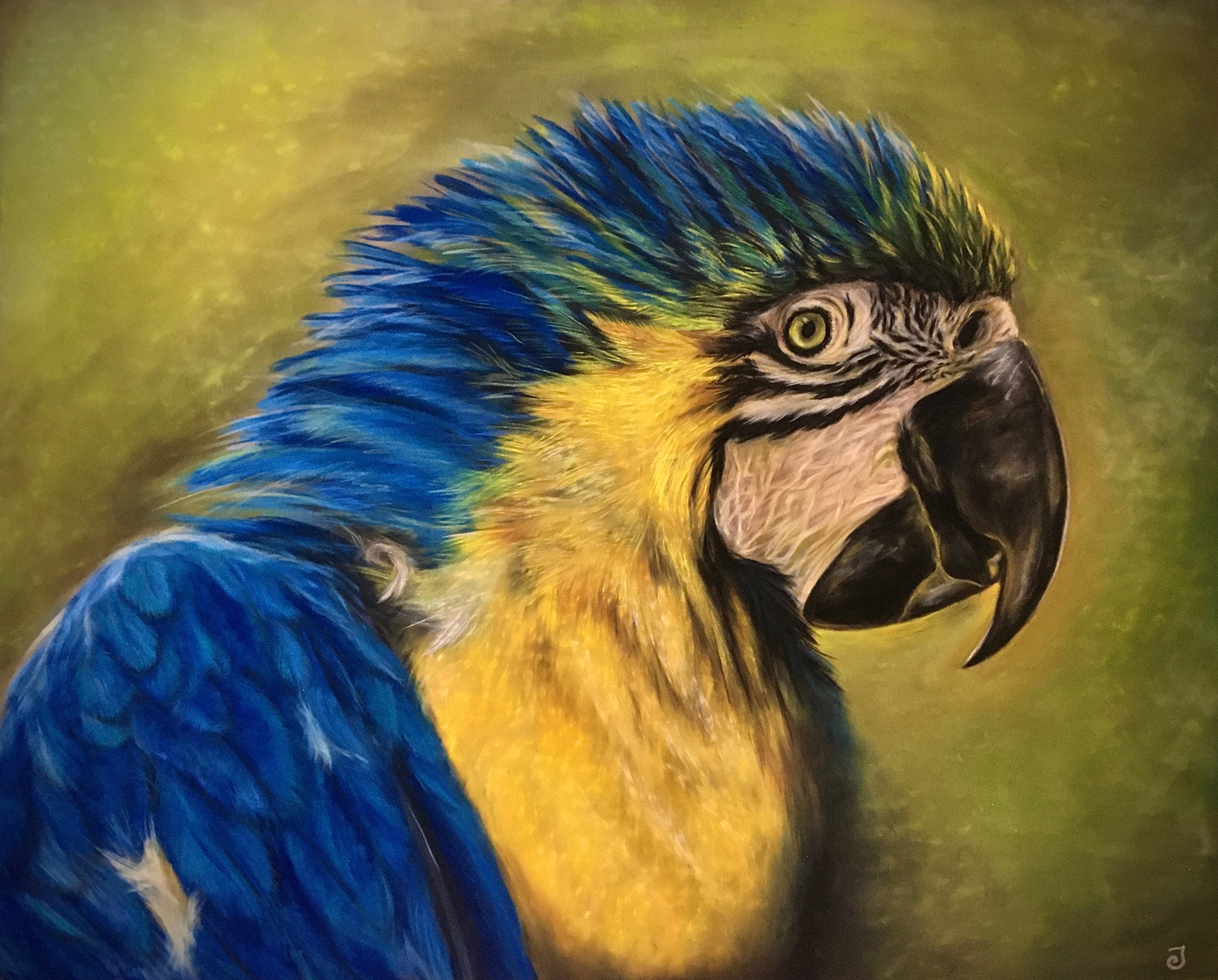 Not long ago, I met a Blue & Gold Macaw at the Destin Boardwalk that made my inner pirate happy :) Macaws are stunning birds with extraordinary wingspans, brilliant colors and especially adaptive vocals & cognitive abilities. Many of them live 60 years or more. This particular color blend is my favorite but I can't wait to try some of the other variants!
Below: A couple of in-progress photos, and the final framed edition that drew the attention of a certain plush toy in our entourage...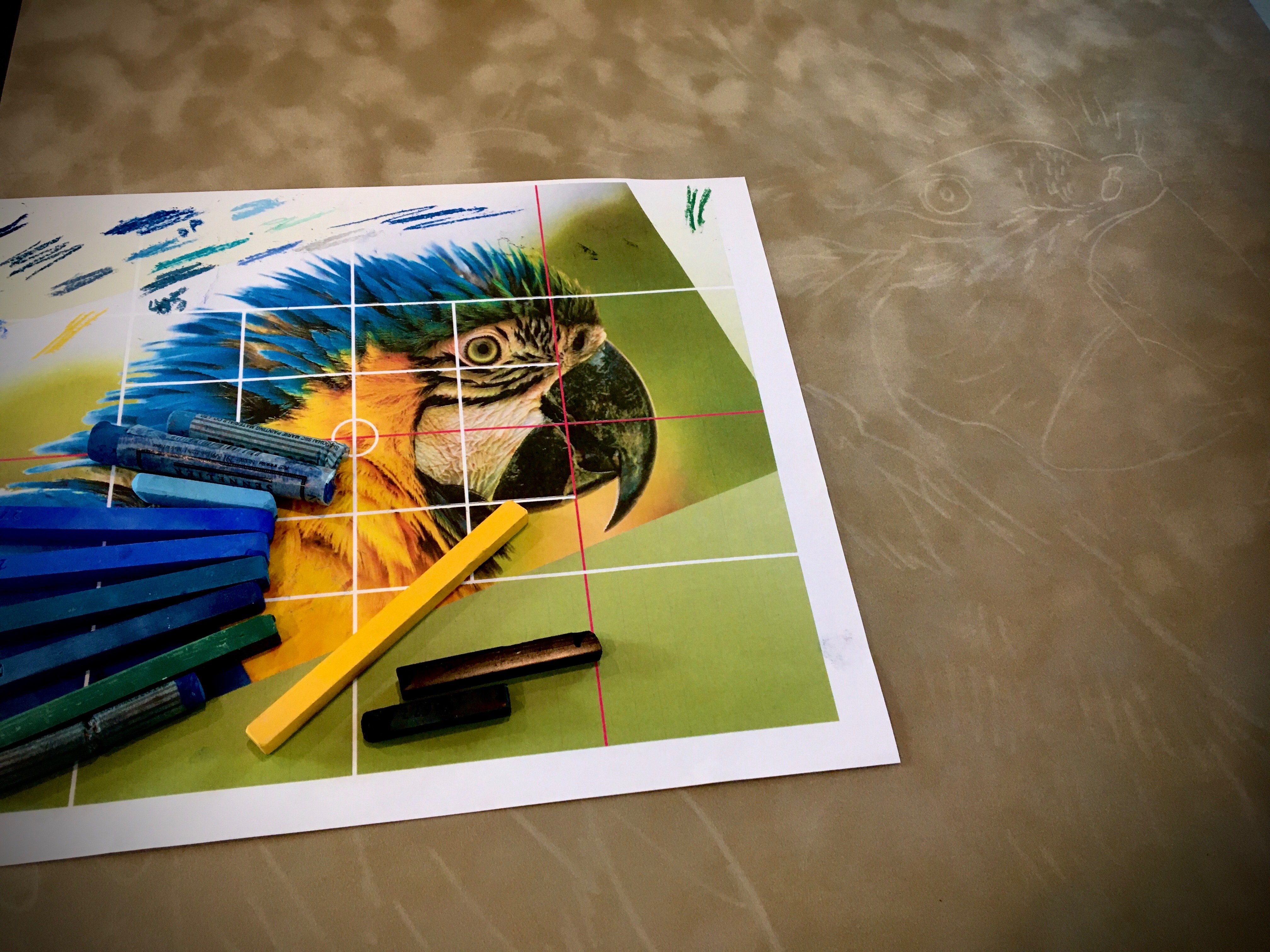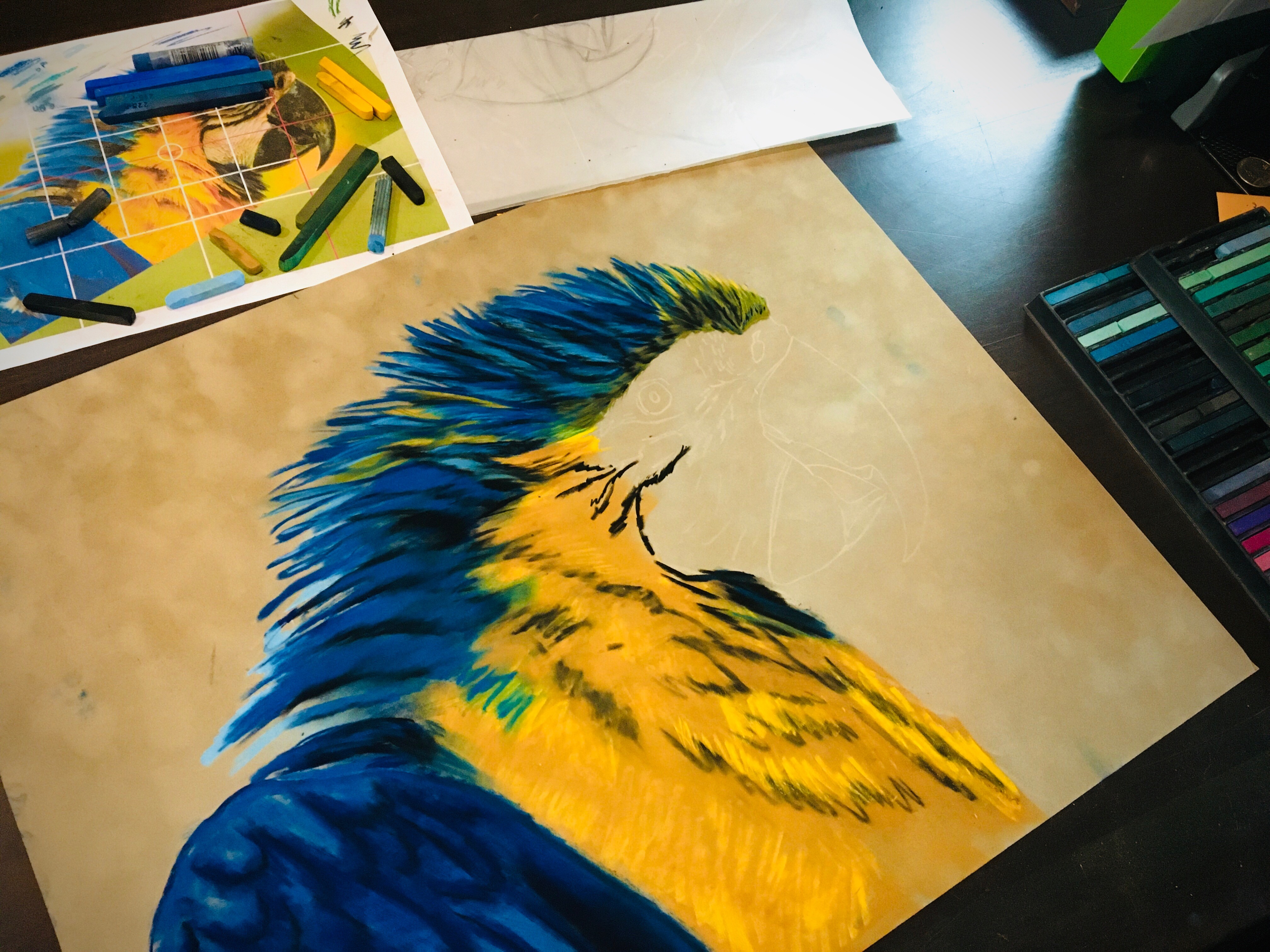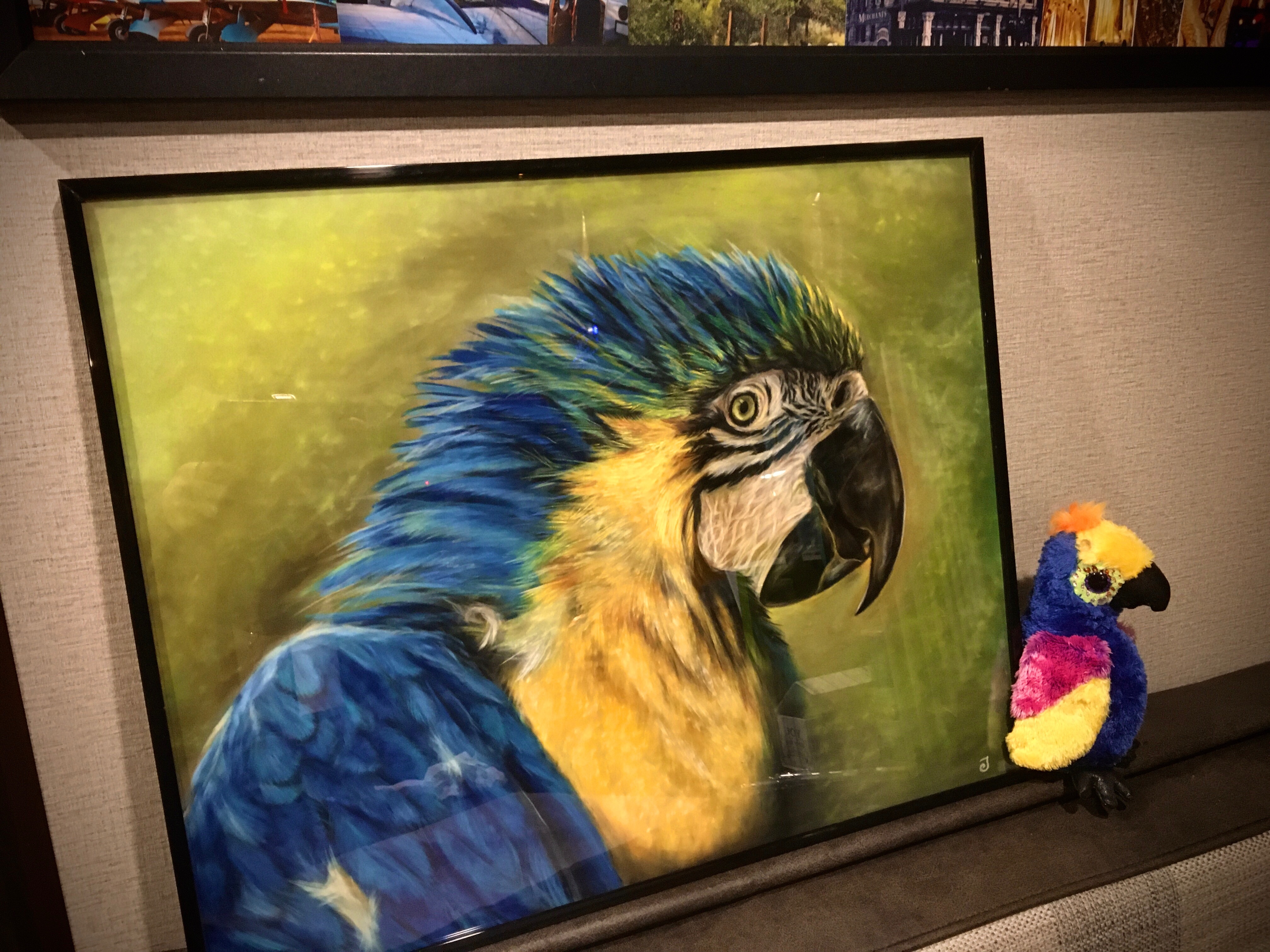 Keep an eye out for the next round of projects in June! Next post...some highlights from harbor & pier photos.
Peace, Love, & Travel!
P.S. The Harley has now joined our caravan, which means we're officially bikers on the beach. Which is pretty much the same as pirates.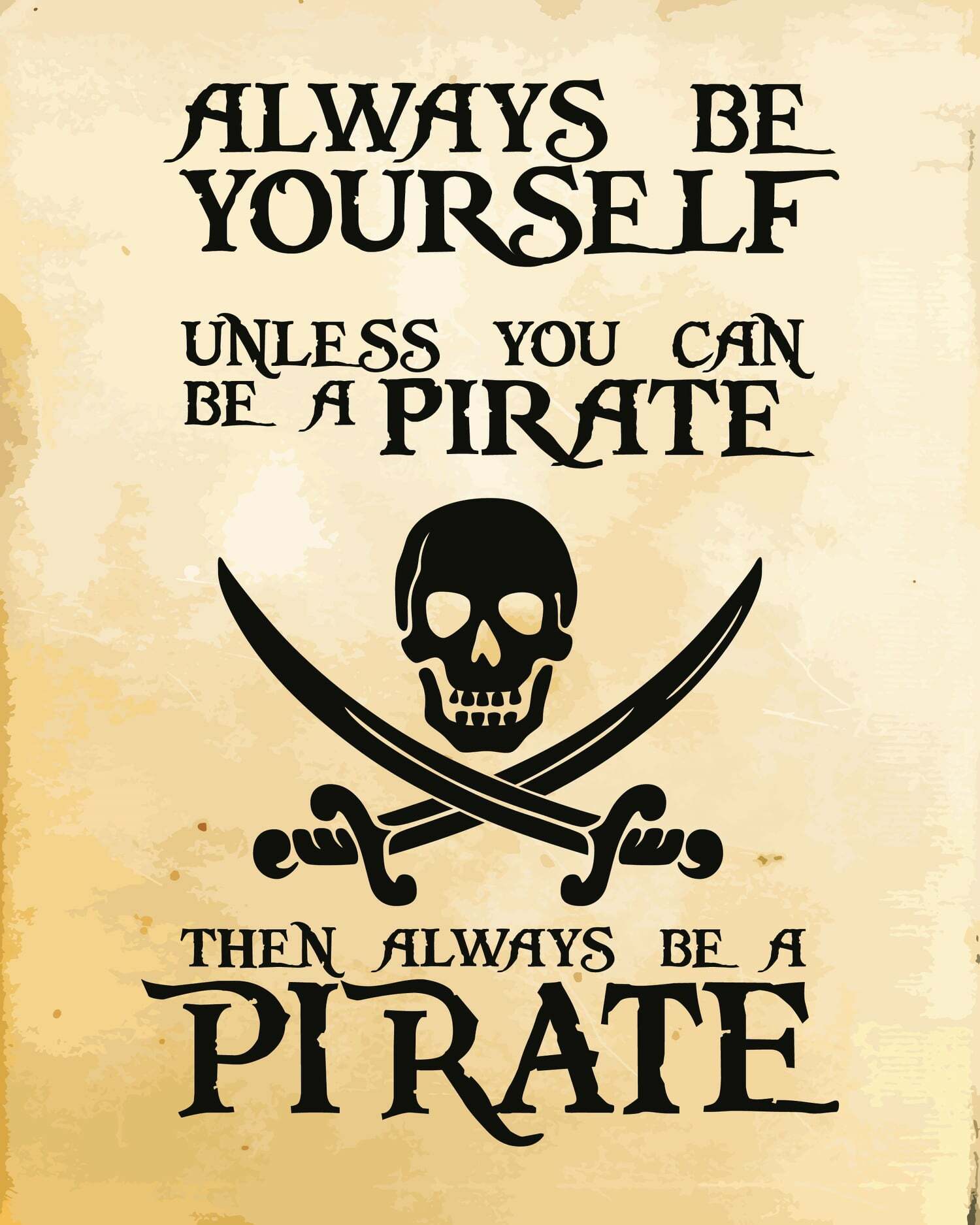 Enjoy this post?

Buy Archelon Studios a coffee