Where's Freckles?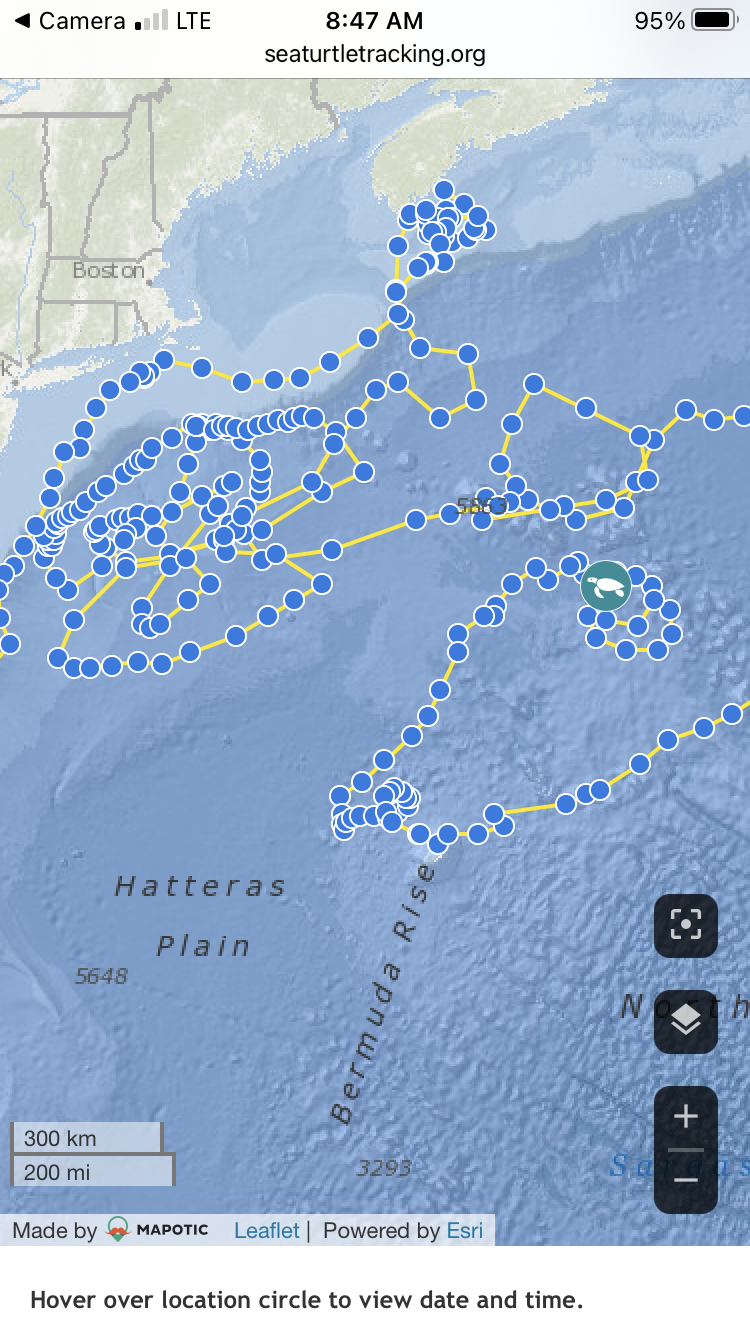 Here's the latest view of my "adopted" sea turtle, Freckles!
She's closing in on 10,000 miles since she was first tracked on Jupiter Beach, FL. After a long stay in Bermuda, she's hovering in the New England sea mounts.
Yep - that's 10,000 miles. You read it right. Averaging 1 to 2 mph as she cruises along.
Sea turtles tracked through this program typically continue to emit signals for 1-2 years, and I've been following her now over a year! So I'm hoping to see her pass the 10k mark :) And if we're extra lucky, we get to celebrate her return to Florida for nesting one day!
It's not how fast you're going 💙 it's taking the time to enjoy the ride.
Peace, Love, and Travel 🐚 ✌️ 🌅
Enjoy this post?

Buy Archelon Studios a coffee