[teaser] smol nikol, big world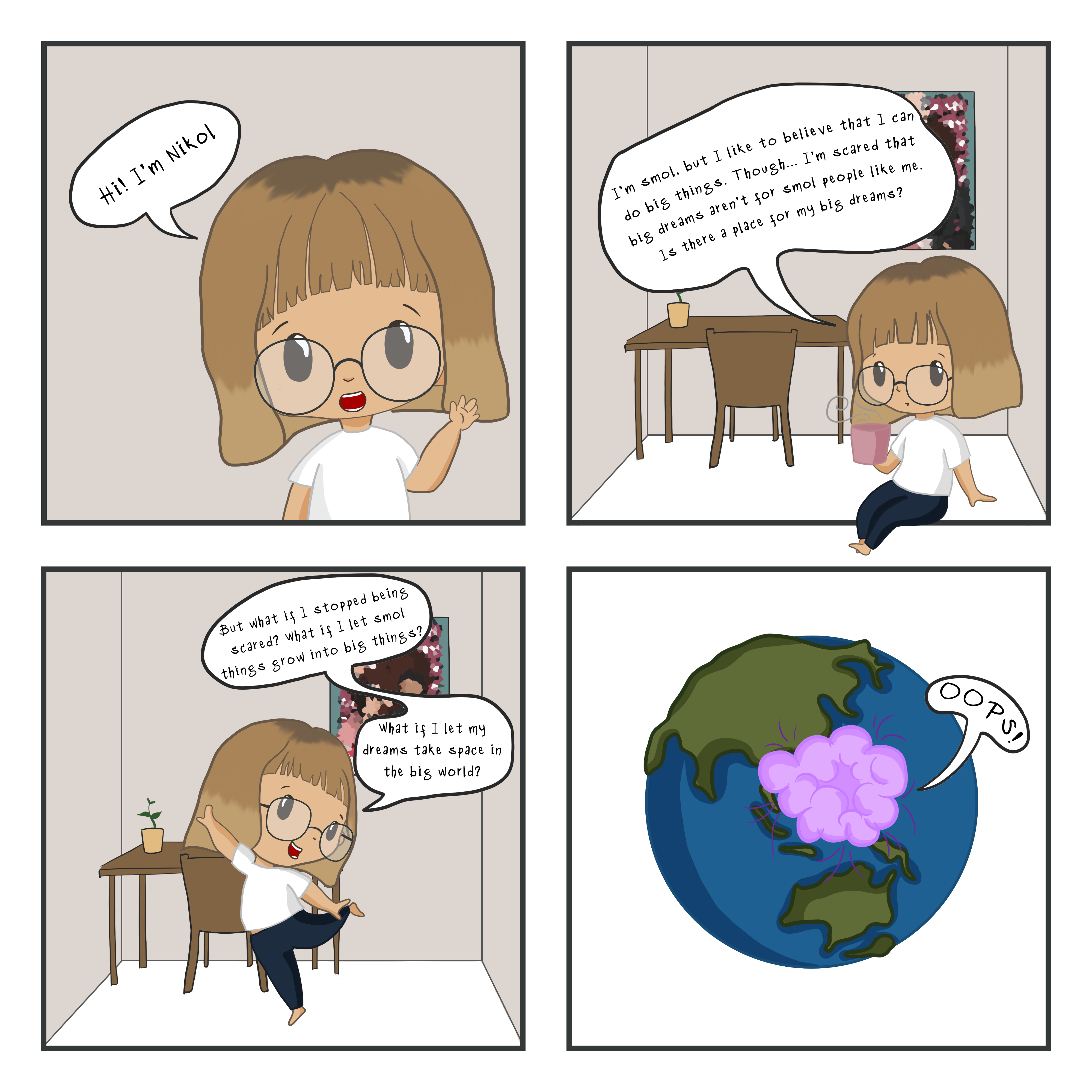 Here's a rendered version of the sketch I posted yesterday. It's a teaser for my upcoming original comic idea – smol nikol, big world – where I tell my story of trying to figure out my life and make my big dreams come true.
I wanted to spread the message that no ambition is too big and no person is too small to aspire for big things.
I'm no stranger to having repressed dreams. I have put aside a lot of things that I am passionate about in the pursuit of a worthy career, but that has only brought me exhaustion and burnout. Not because I don't like what I'm doing – I really love my course and the career path I'm taking – it's just that a huge part of me isn't getting fulfillment, like half of me is being starved. Which is why I finally took a step forward and started doing what fills my tank – creating and sharing art. In the hopes that by doing this, I also encourage others to just go for their dreams, no matter how slow the paces are or how small the steps and strides that are being made, as long as they're moving forward.
I have a lot of ideas for this comic and I really hope you will like it. Being part of the higher tiers will give you early access to the comic panels days before it will be posted on my social media platforms, as well as the sketches for all the panels. I hope you will enjoy it.
Enjoy this post?

Buy artbynikol a coffee