First watercolor of 2021!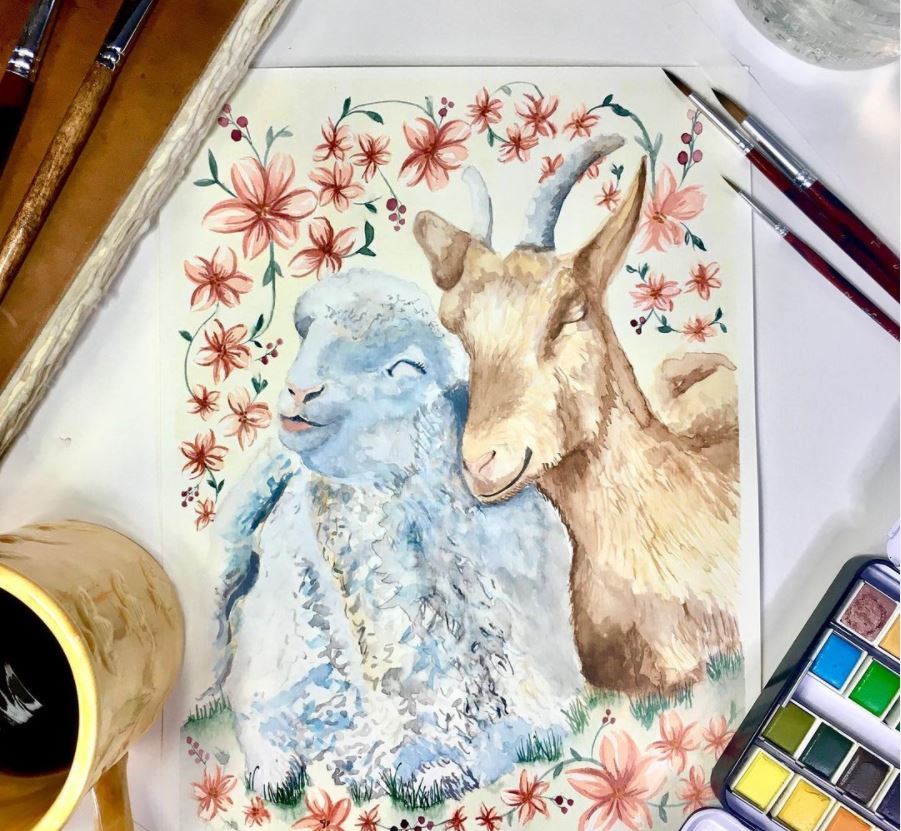 I made this beauty for a very special friend of mine, Jess. She inspired me to create this piece when she informed me she wants to start a small goat farm!
Isn't that ambitious and exciting!?
Not only was this the official first piece of artwork that I created in 2021, but it was also the first piece I finally used high-quality watercolor supplies to make! The difference was unreal, let me tell you, and the result was unlike any other I had achieved before. Never again will I skimp on quality of supplies!
Please comment below with questions, observations, or any kind of positivity! (ex. links or pictures of your own art or friends')
Paper used: Arteza Watercolor Paper 9x12 Inch, Pack of 2, 64 Sheets (140lb/300gsm), Cold Pressed Art Sketchbook Pad for Painting & Drawing, Wet, Mixed Media. Available on Amazon.
Watercolor set used: Sargent Art 32-6048 Artist Quality 48ct Professional Watercolor Set, Tin Case. Also available on Amazon.
Enjoy this post?

Buy TheArtLoftArtist a coffee