Las Vegas / Meow Wolf Jan 2022
One of our favorite things we did in Vegas was to experience Meow Wolf's Omega Mart! Meow Wolf creates giant immersive art exhibits and Las Vegas has the newest one! (The other 2 are in Denver and Santa Fe). Not only was Meow Wolf incredible, but the entire "shopping mall/building" housing it, called Area 15, was just as spectacular with additional hands on art exhibits.
Below: A mirror in Omega Mart that changes your face when you hold a card up to it.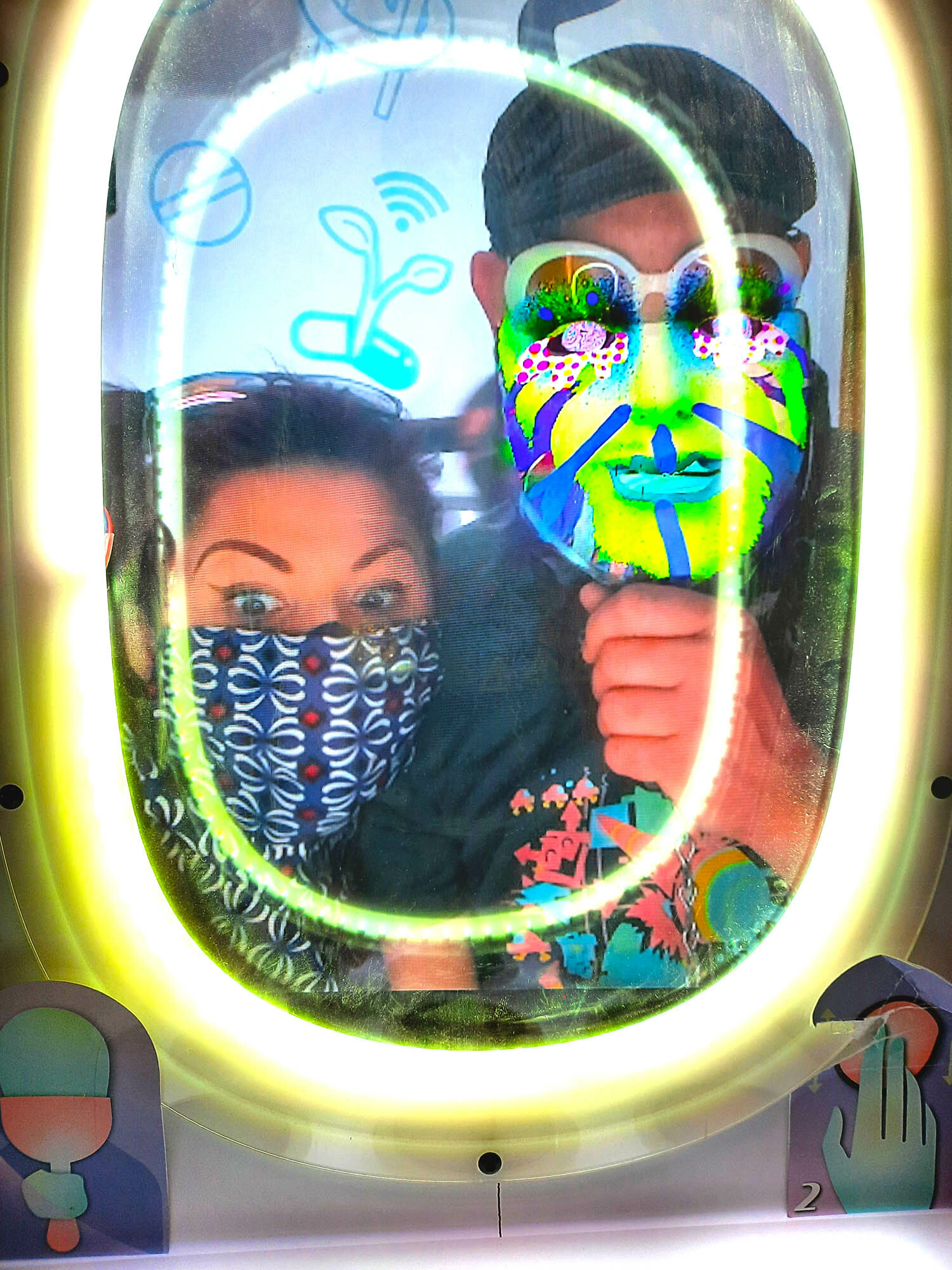 I took so many videos and photos that I thought the best way to sum it up would be with some short compilations. I just tried this new Vimeo Create video compositor to throw everything together and I think it did a pretty nice job!
If you ever get the chance to go to a Meow Wolf exhibit, take it!
Enjoy this post?

Buy Art of Adrienne Gelardi a beer