Sign Before/After
I was recently given the task of recreating this homestead sign! It's double sided so I did two different designs. The first side was a copy of the original, the second side was a total re-design by me with a similar theme!
Side1: Recreation of old sign After/Before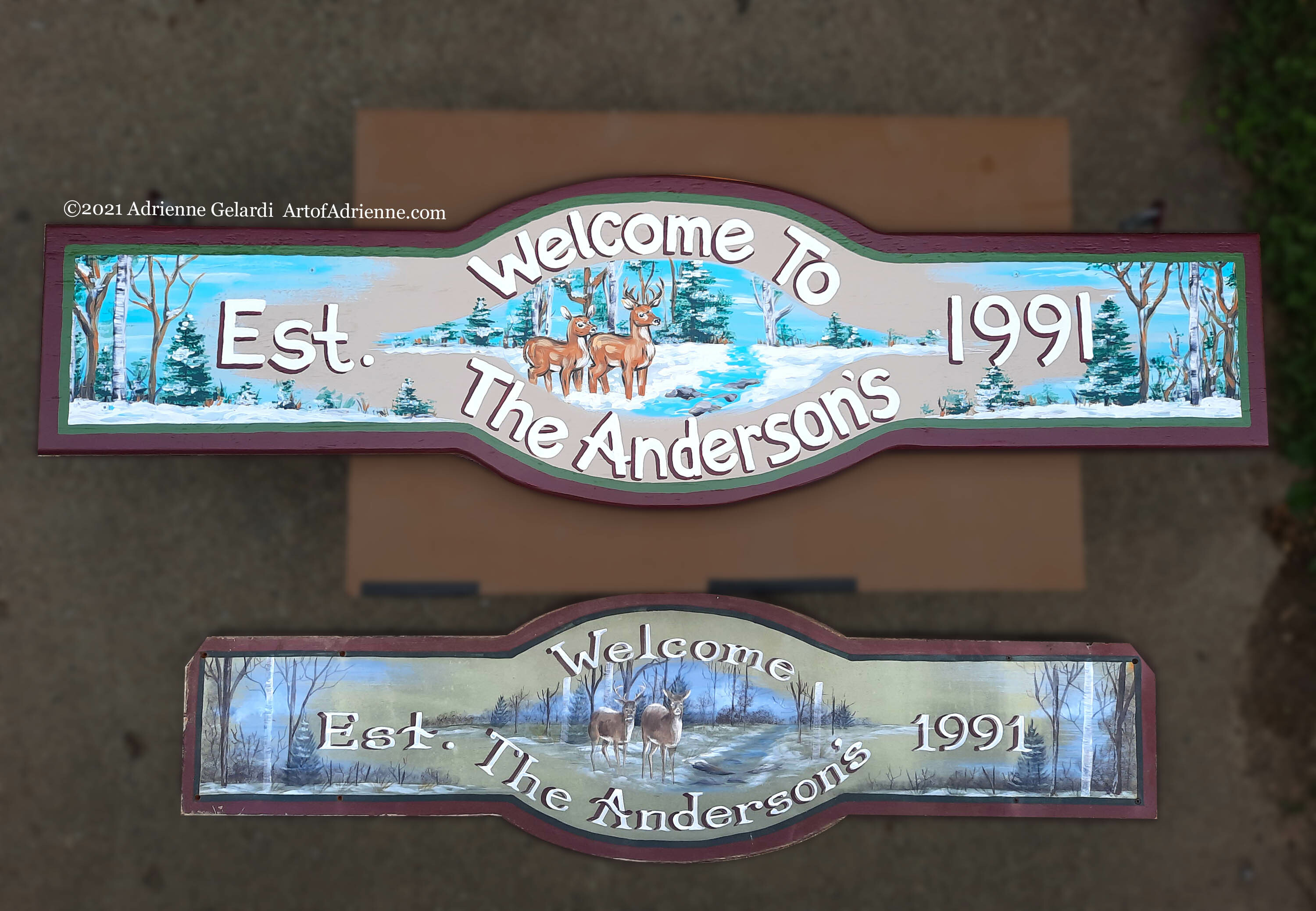 Side2: New design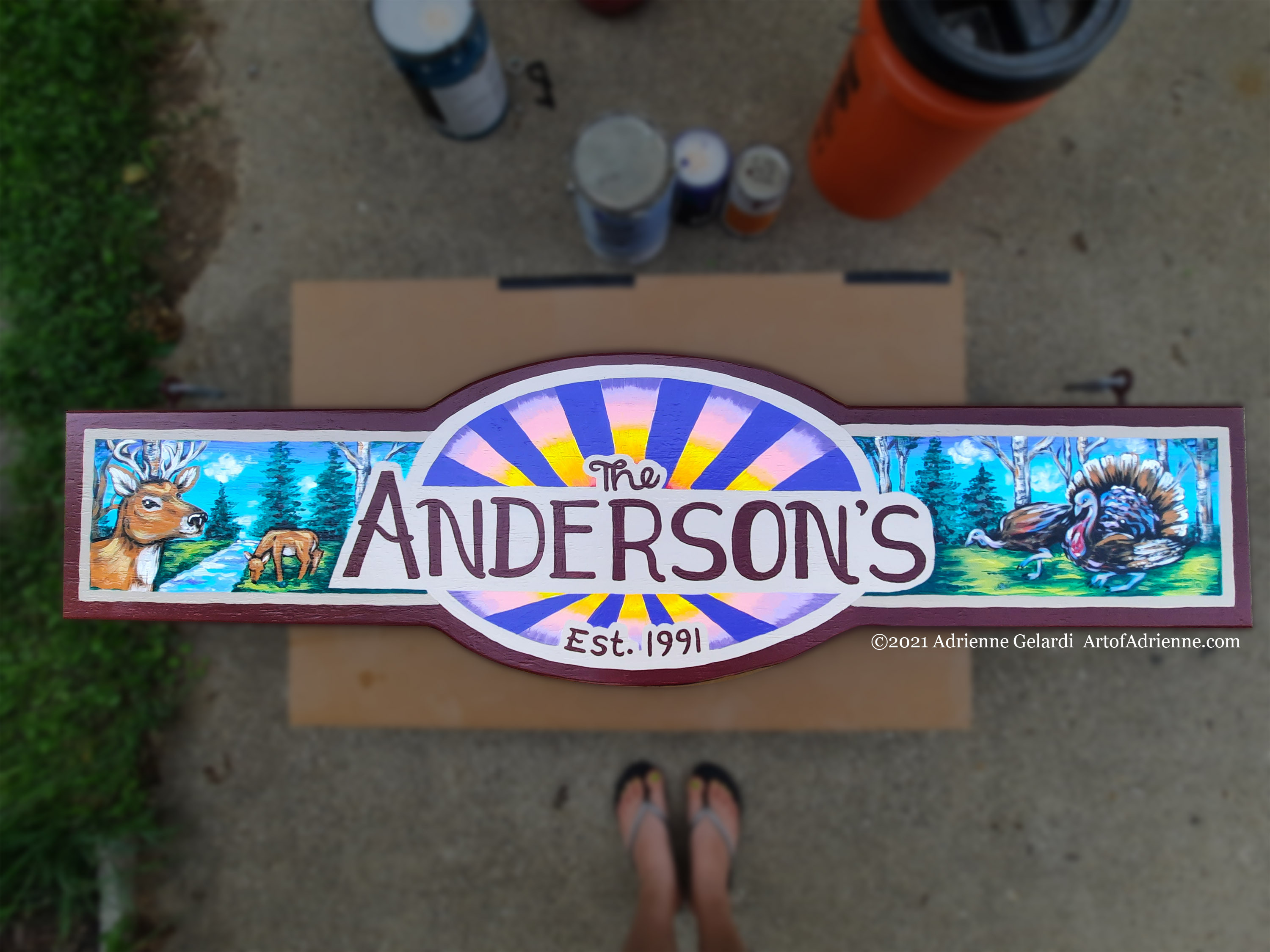 The old sign was so faded it was hard to tell what the original colors were exactly but I really like the fresh new look on the recreation side! I also love the redesign color scheme with the sunset in the middle! Which side do you like?
Enjoy this post?

Buy Art of Adrienne Gelardi a beer