Coffee Girl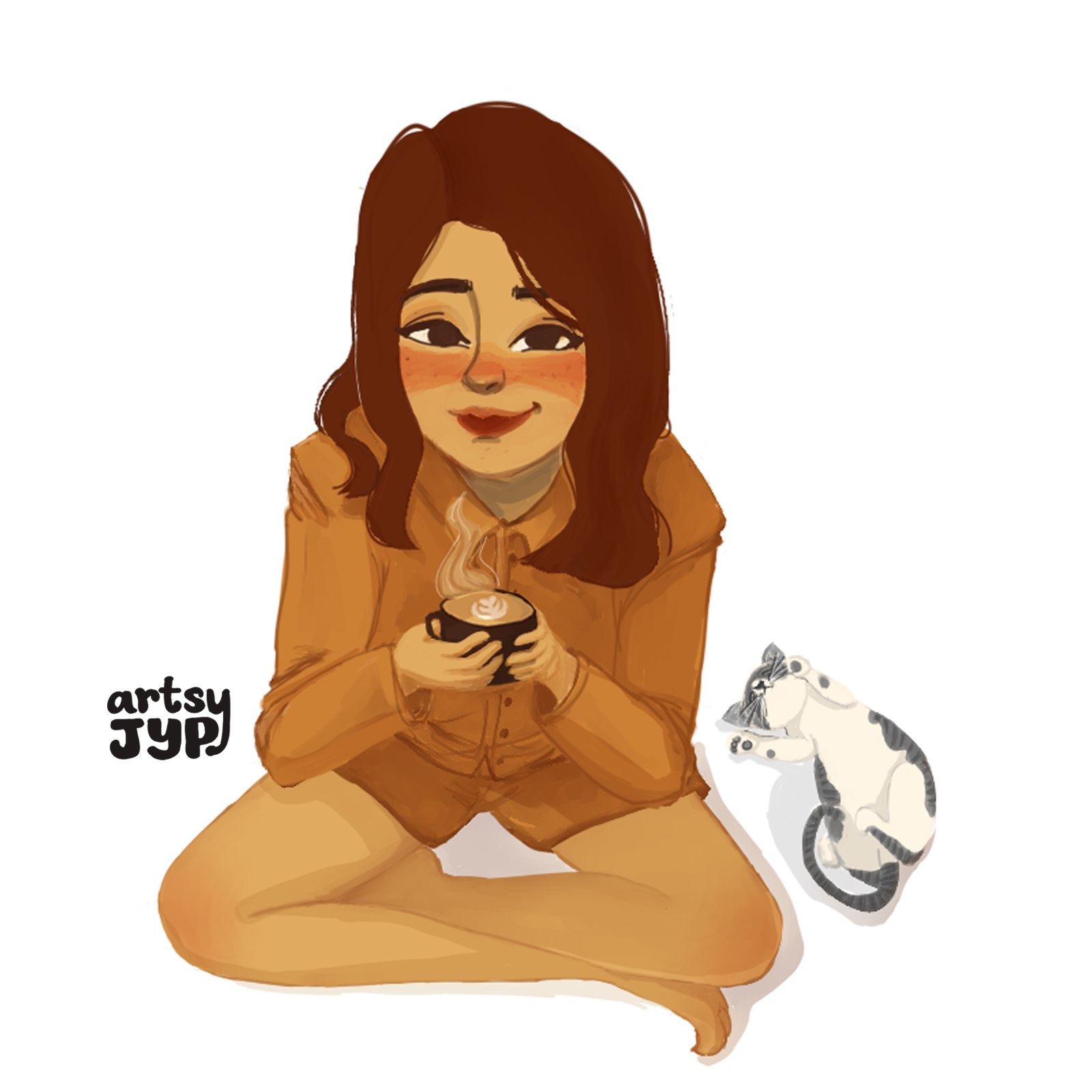 Hello! It's so nice to be here. I'm glad you're here too.
I'm Johanna of Artsyjyp. Artsyjyp is combined "Artsy" + "JYP" (my initials).
I love coffee & cats as you can see in my illustration above. That's me drinking a cup of coffee and my cat Ashley.
I love creating art that inspire and bring smiles to people. My heart is always full when I hear responses from people that the art I'm creating inspired them or made their day.
I'm a self-taught digital artist based in the Philippines. I started doing traditional art where I do acrylic paintings and charcoal or color pencil portraits. I still do that but not as often as I do digital art. I recently explored going digital last 2019. I'm glad I did and I'm having so much fun doing it.
I'm thankful for platforms like this one that helps artists like me to continue what we love to do and continue inspiring our supporters.
I want to continue making art and bring inspiration to you and let you know how amazingly beautiful God created you to be. And I would definitely love to draw for you and for your loved ones.
Let me know if you need any artwork done by me for yourself or as a gift to someone. I'd be more than happy to draw for you. Plus, when you commission me, a part of the income I get from your commissioned artwork will be donated to help my friend, Alaisa, complete her Corrective Scoliosis Surgery fund the soonest! I'm so grateful for that!
Enjoy this post?

Buy artsyjyp a coffee