Trade Summary: +$1,325


Trade Summary
Went long on the opening drive in A-Period when price broke above the Overnight High. Sold into strength, taking profits. I saw price was bidding higher and thought it would run the buy stops from previous day's J-Period's High, but couldn't make it over and had to quickly move my stop.
When B-Period was nowhere near A-Period's High, a rotation back down is expected and I began shorting, taking profits just above $3842.
Ended the day with +$1,325 within 30 minutes.
---
End of Day Review
Similar to yesterday, July 11th, 2022, $ES was trading inside the initial balance until K-Period when price broke below $3850, followed by another flush during L-&-M-Period, closing O-Period just few ticks under $3825.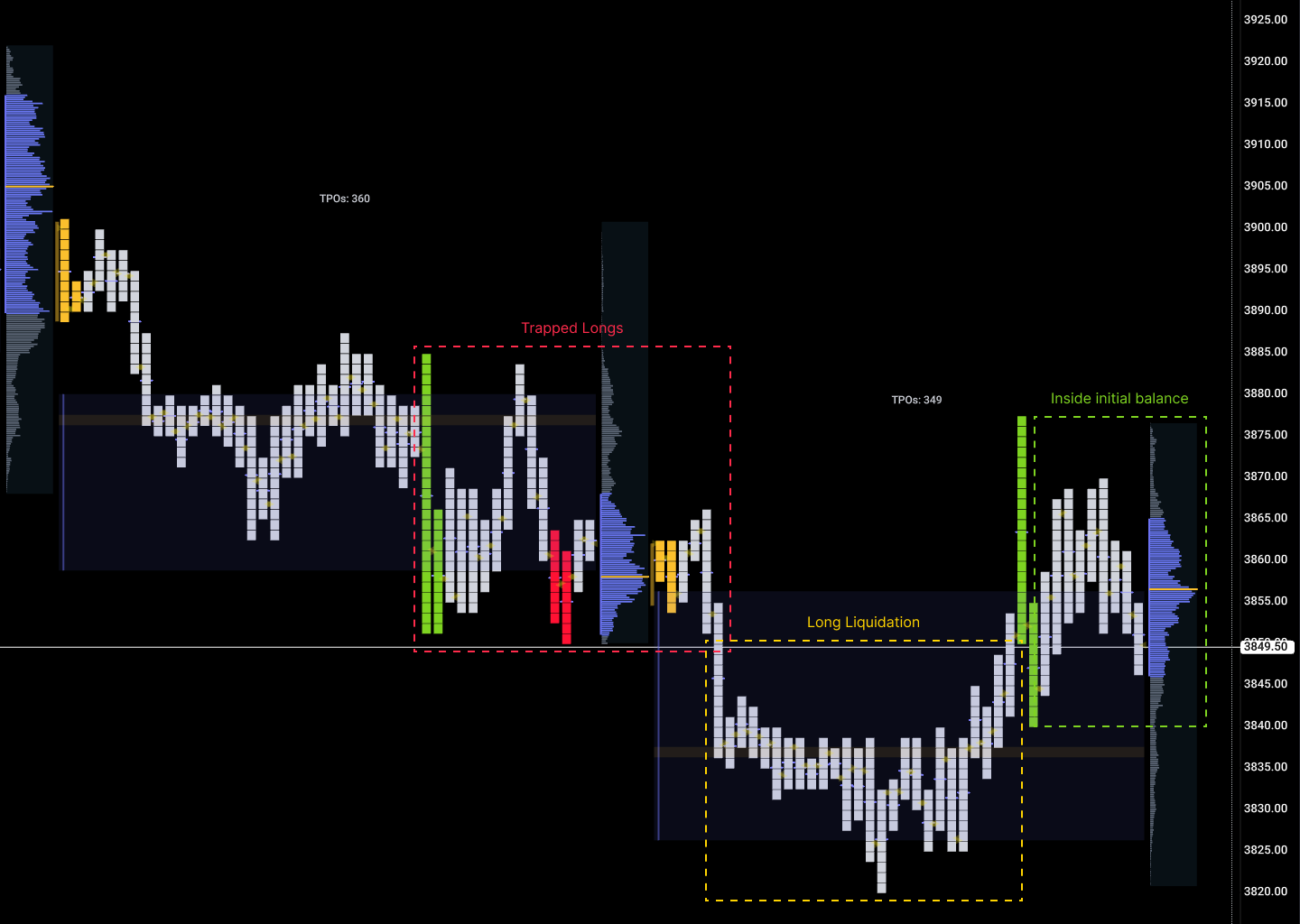 Enjoy this post?

Buy Ary a round