All About Psych Meds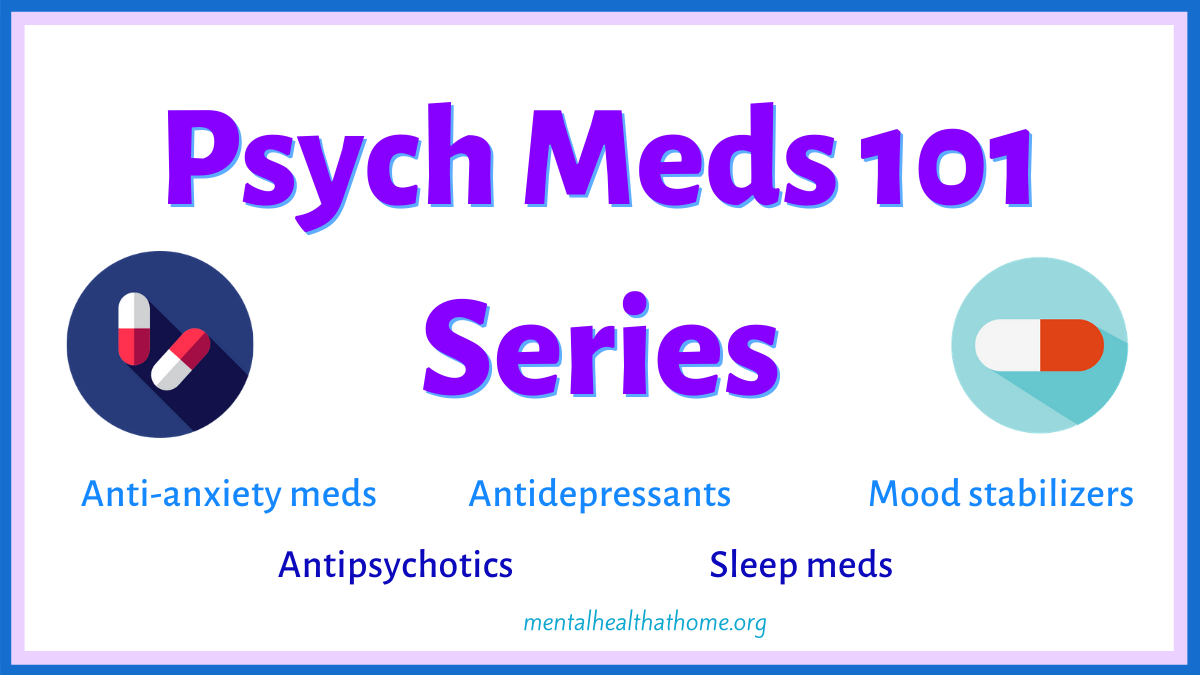 Curious about psychiatric medications, what they do, and how they work? Mental Health @ Home has lots of info, written from the perspective of a former mental health nurse and pharmacist who also takes psych meds for depression.
Here are some of the highlights.
Antidepressants
Antipsychotics
Anxiety Disorder Medications
Bipolar Disorder Medications
More on meds
Enjoy this post?

Buy Ashley L. Peterson a chai tea