Symptoms of Depression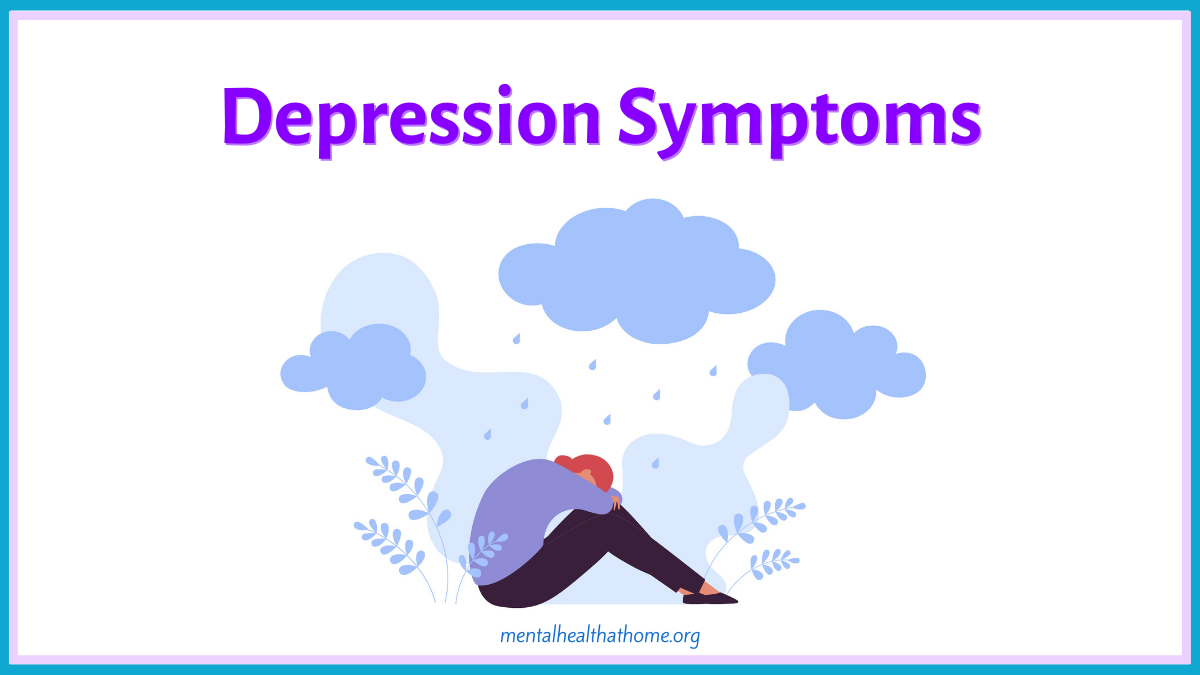 Depression isn't just about feeling sad. It can cause a wide range of different symptoms. I've posted about many of them on Mental Health @ Home; these are some of the highlights:
Cognition: Depression can affect concentration, memory, and executive functioning.
Emotions: Even when looking specifically at emotions, depression isn't just about sadness.
Fatigue: When taking a shower is like climbing a mountain
Isolation: Depression can make social interaction very difficult.
Sleep: Depression can involve either insomnia or sleeping excessively. Insomnia is more common, but in atypical depression, people are likely to experience hypersomnia.
Suicidality: Suicidal ideation (thinking) can be passive (feeling like you'd be better off dead) or active (thinking about actually ending your life). The Straight Talk on Suicide page has more information on this topic, including crisis resources.
Enjoy this post?

Buy Ashley L. Peterson a chai tea