ΔΩΡΕΑΝ DOWNLOAD - το 6ο τεύχος BookBet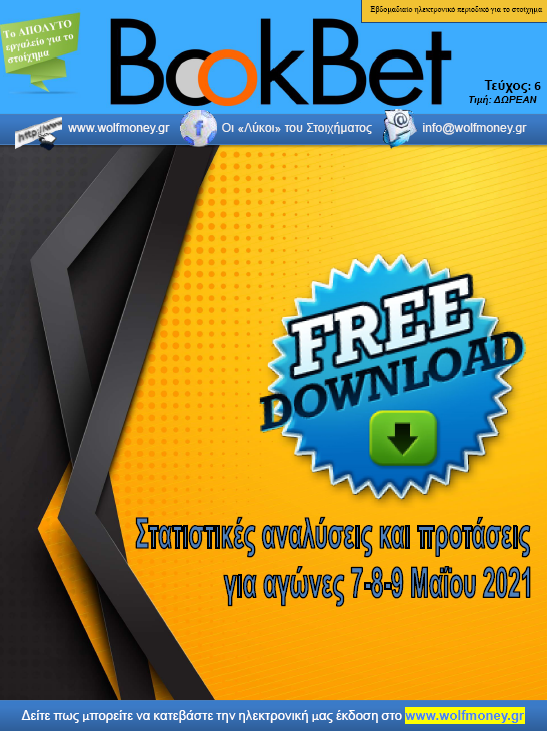 Αναλύσαμε τα αριθμητικά δεδομένα σε πάνω από 50 αγώνες (Παρασκευής, Σαββατοκύριακου και Δευτέρας) και σας τους παρουσιάζουμε ομαδοποιημένους ανά διοργάνωση, με σκοπό να χρησιμοποιήστε τα δεδομένα στη μελέτη σας… και πριν καταλήξετε να επενδύστε τα χρήματά σας.
To 6o τεύχος… μπορείτε να το κατεβάστε ΔΩΡΕΑΝ – ΚΛΙΚ ΕΔΩ
Επίσης, για να μην «χαθείτε» και κυρίως για όσους δεν έχουν την πολυτέλεια του πολύ χρόνου, στην κατηγορία «Best of the Best», σας παρουσιάζουμε τα καλύτερα σημεία σε εφτά κατηγορίες στοιχημάτων (σύμφωνα με το ποσοστό που προέκυψε από την ανάλυση των παραπάνω παιχνιδιών).
Enjoy this post?

Buy Asiatis a beer