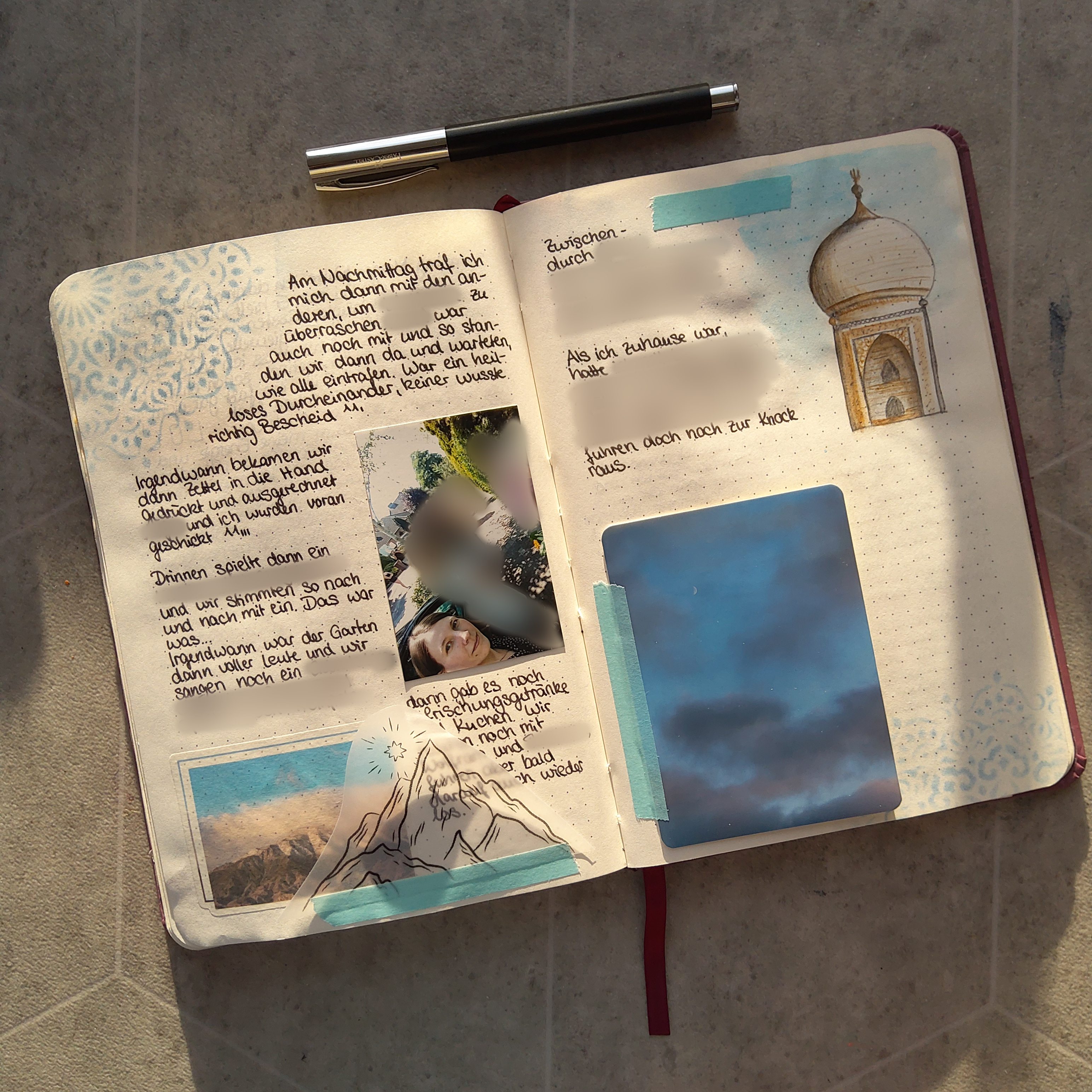 "Please?" Stella tried her best to give him a charming yet innocent smile. The guard sighed defiant and checked both directions. Then he stepped aside. "Don't make me regret this." he added in a broad indian accent.
Stella was about to hug him but quickly got a grip on herself again. Before he could think twice she slipped in and strode across the grounds. She wanted to take a photo without the thousands of tourists that would swamp the place soon. 
Quickly she looked for the best spot and took out her camera. There. She found the perfect spot. And not a moment too late. The sun was slowly touching the top of the Taj Mahal and basking it into a golden light. This place had something magical about it. The man who built a perfect monument for the woman he loved so deeply. A shiver went down her spine. If anyone would ever do that for her? Max had been nice but a rose for valentines day was all he had managed to get for her.
When the first tourists appeared she hurried towards the exit. She rather avoided large crowds and the busy streets at the moment. In New Delhi she had been so exhausted by noon that she asked the next best riksha driver to take her somewhere calm and still. He let her out at the gate of what looked like a garden. A woman had waved her in and invited her to meditate with her. Stella had tried to meditate before but she never felt relaxed enough to sit still for long. This place, however, had some sort of aura that instantly felt peaceful. The wind was softly rustling through the trees and in the shade of them she could almost forget that she still was in New Delhi. When she got back up it was almost evening. Her throbbing headache had disappeared and she felt a lot better. 
Outside the Taj Mahal Stella called out a riksha driver and showed him a note. He simply nodded and took off with her. The woman in New Delhi had given it to her in case she needed a quiet place to go in Agra. They called it Ashrams, she had explained.
・ 。゚☆: .☽ . :☆゚.・