some FAQ's and clarifications!
hey everyone! i'm still learning the ropes managing this buy me a coffee page as well as a new instagram AND new twitter (@atomicsunlight8). i told myself i wasn't gonna make any more social media pages yet here i am lol
just wanted to share these lil info-graphics i made highlighting some questions y'all might have before purchasing readings!✨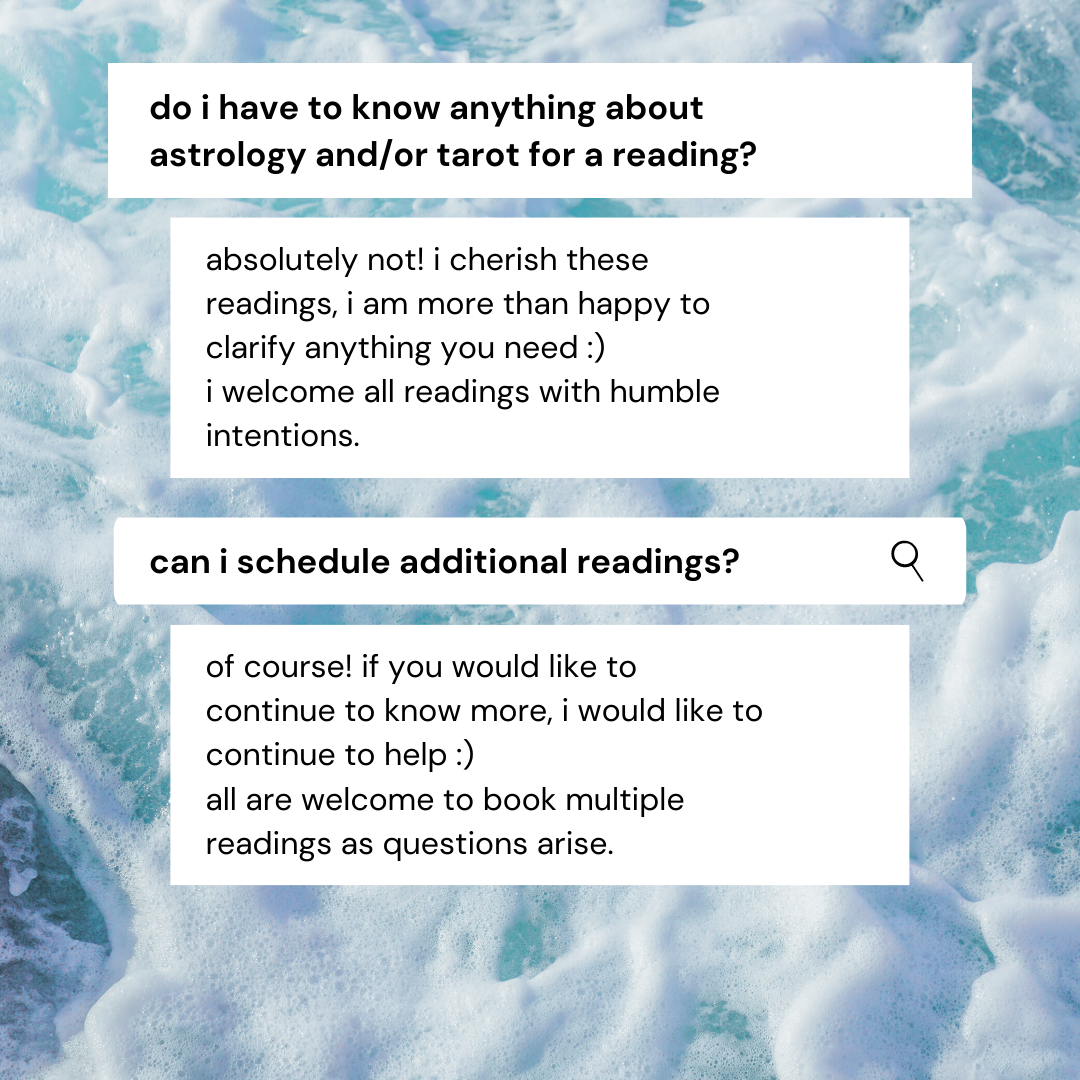 sometimes questions come up when reflecting on readings so i am always more than happy to schedule additional, clarifying readings!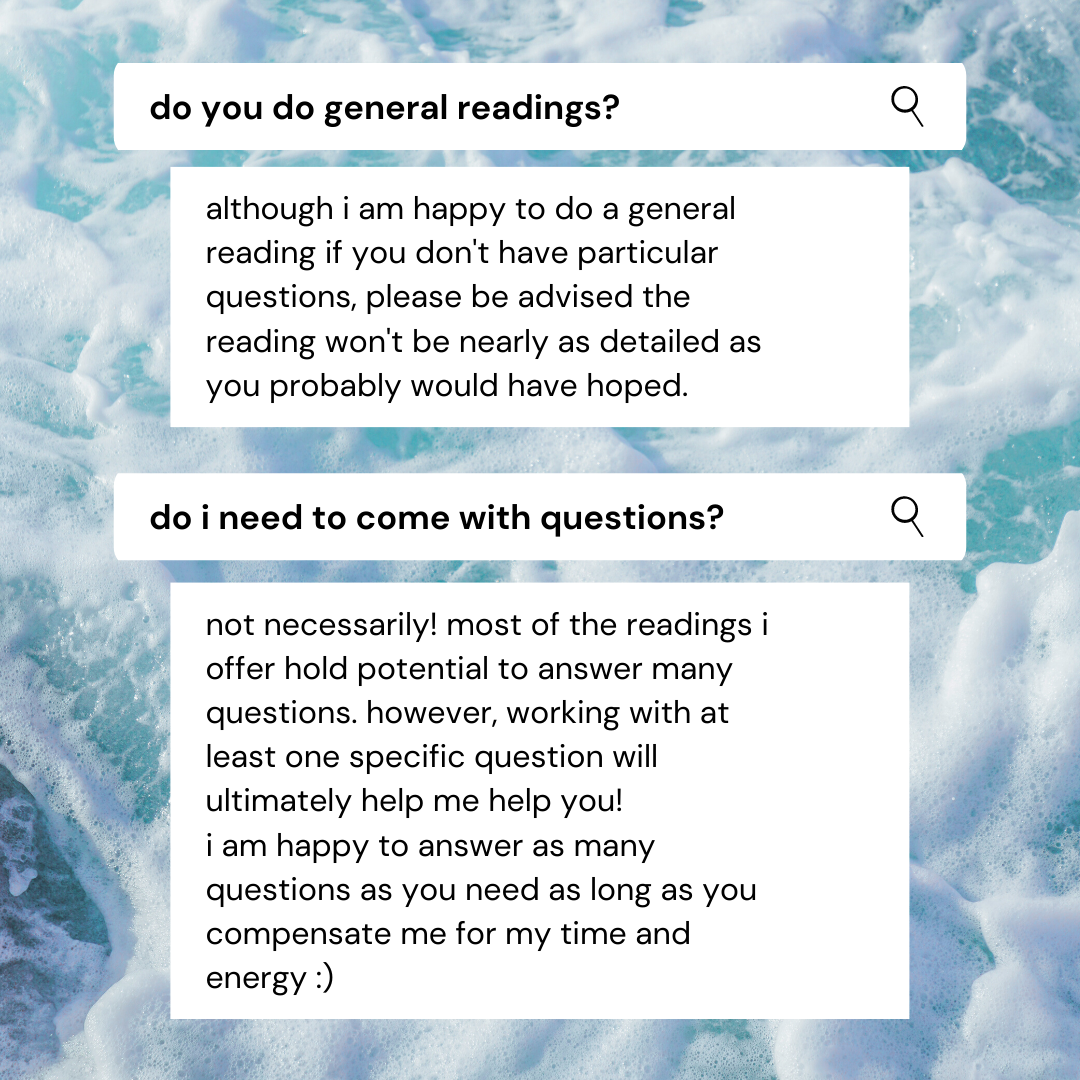 my goal is really to give as much detail as possible in under 2 hours while still holding open and honest conversations, sometimes this takes longer depending on the vibes! the more questions provided to me, the more clarification i can provide to you :)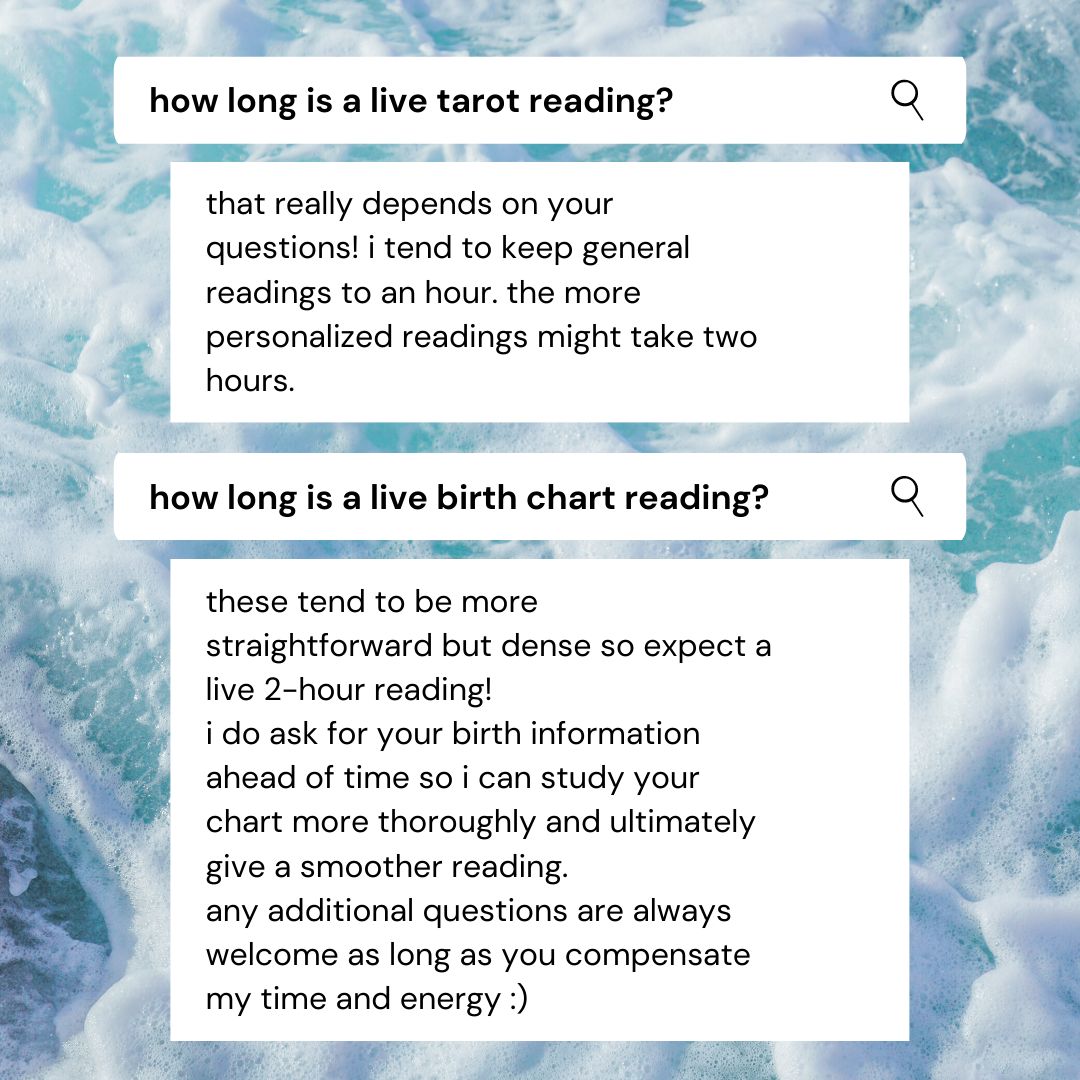 live tarot readings are usually shorter depending on questions, birth chart readings take a bit longer. sending birth chart information at least 48 hours prior to a set meeting time is crucial for me and i ask this be respected: this is time needed for me to make notes to ultimately shape the reading you're looking for, so please be mindful when requesting a natal chart.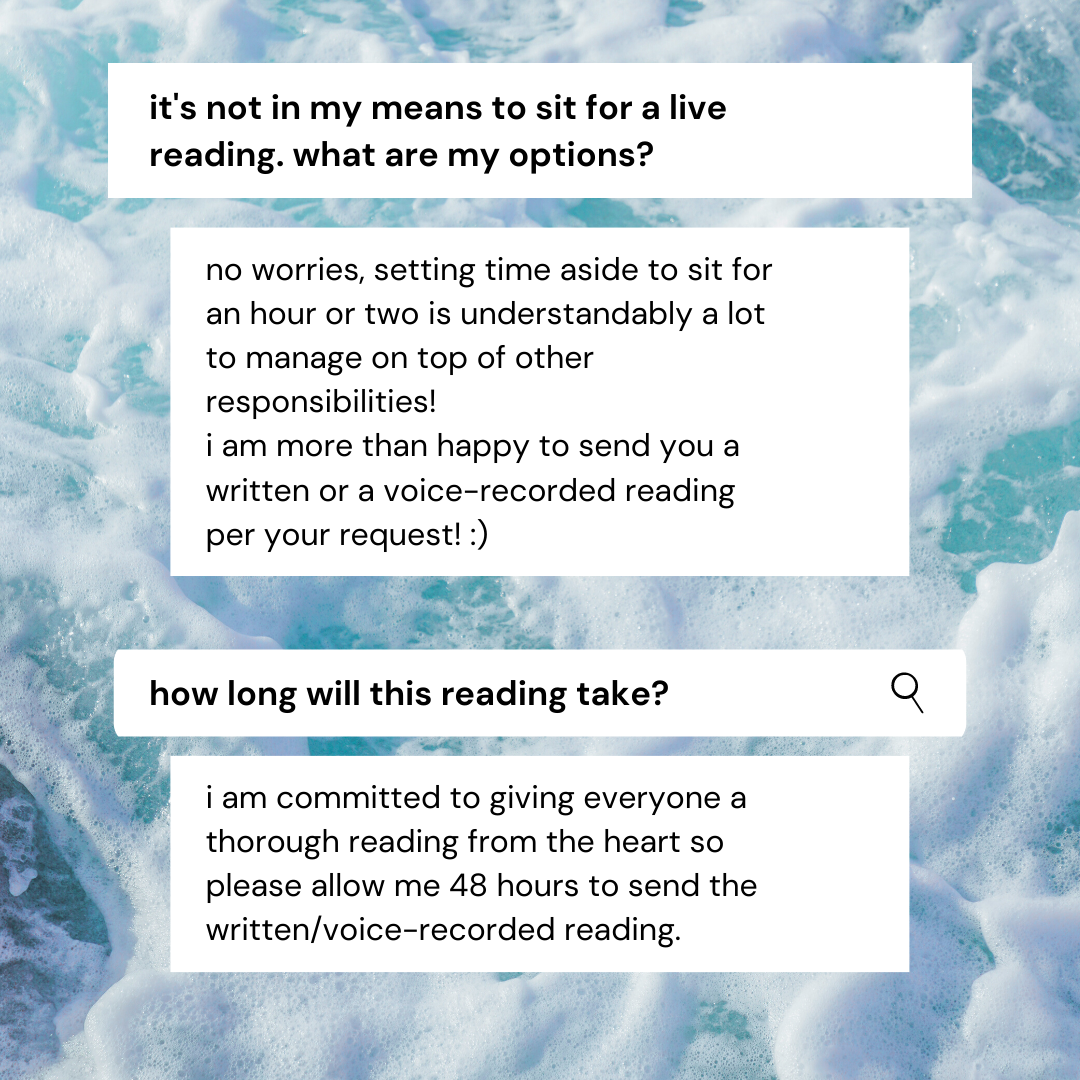 i am more than happy to accommodate anyone who, for whatever reason, chooses not to sit through a live reading. although the live readings allow for more direct interaction and communication, sitting for an hour or two at a time can exhaust both parties. i am happy to write/voice-record the readings, although this does not allow for direct interaction. additional questions are welcome so long as you compensate me for my time and energy :)
thank you to everyone supporting me and my dream. i am grateful✨
love and light, dani🌞
Enjoy this post?

Buy daaani a plantita