Thank you!
Thank you so much for your support so far 💚
We have received and unpacked the first order made with "coffee" - spare cables and velcro ties. Now we don't need to wait 2-3 weeks to be able to stream, if the cables break in the cold. This is how long it can take to get new ones. Velcro ties help to organise the pile of long and longer cables 👌
Another package is on the way ☕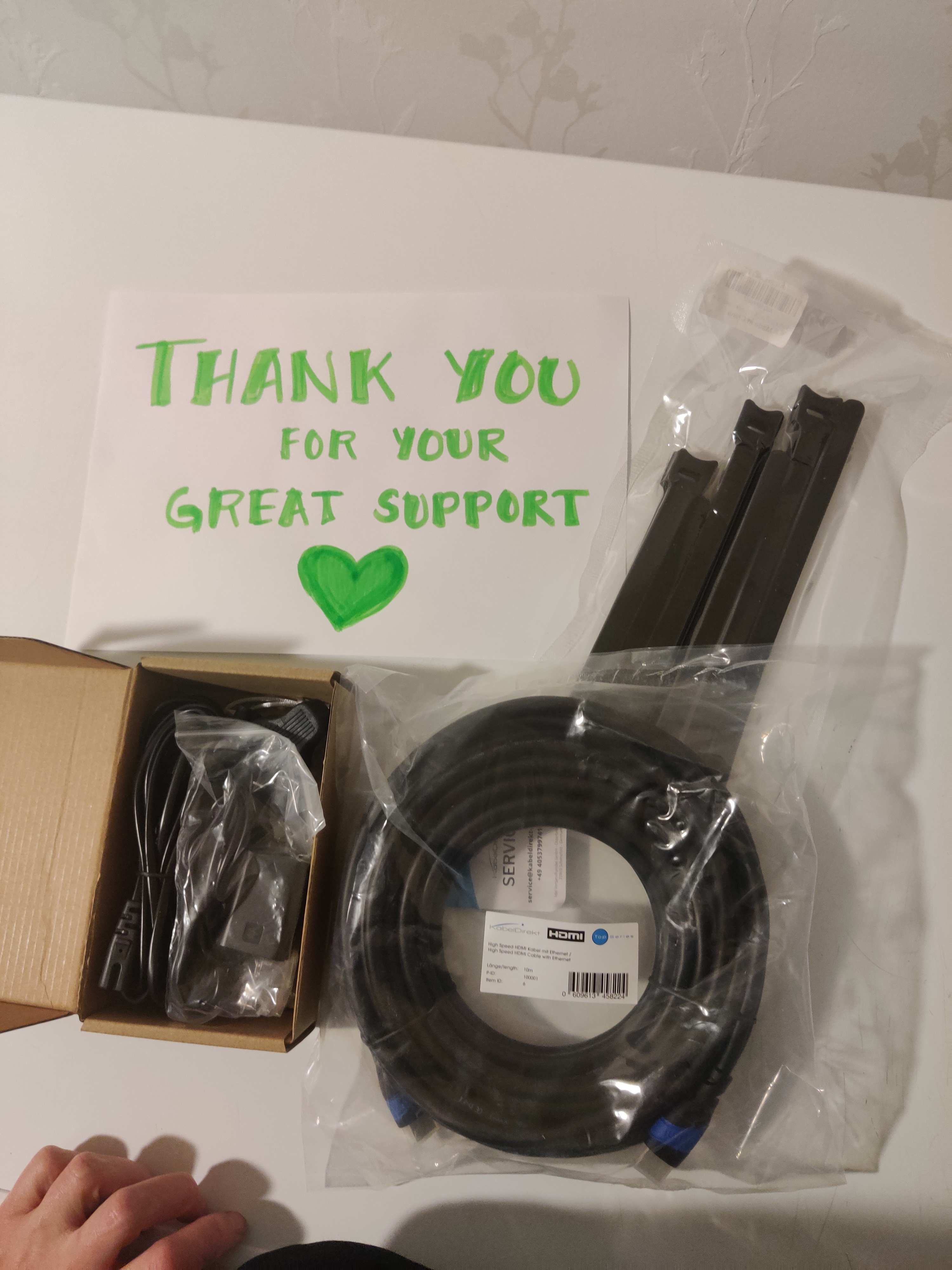 Enjoy this post?

Buy auroraholidays a love & support