I debuted with This Time, A Nadira Holden Novel.
A resurrected demon hunter is asked to win a war she thought she ended 20 years ago when all she wants to do is save her kidnapped father.

Nadira Holden Demon Hunter book series:
This Time, book 1
That Night, book 2
These Moments, book 3
https://amazon.com/dp/B07F7X4HT1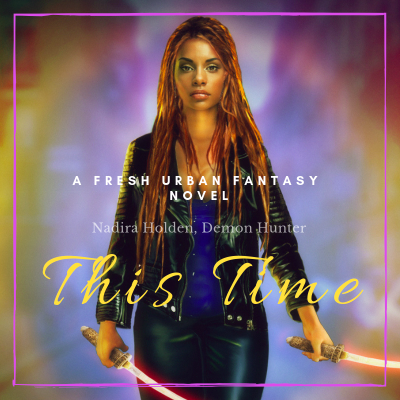 From urban fantasy and paranormal romance author, Azaaa Davis ~ www.azaaadavis.com
#urbanfantasy #UF #kindleunlimited #KU #fantasy #paranormal #fantasybooks #magic #romance #action #demons #demonhunter #NadiraHolden
Enjoy this post?

Buy Azaaa Davis a coffee