Scorned 🐺 Cover Reveal!
Hi Supporters,
I'm happy to reveal the cover of my latest book!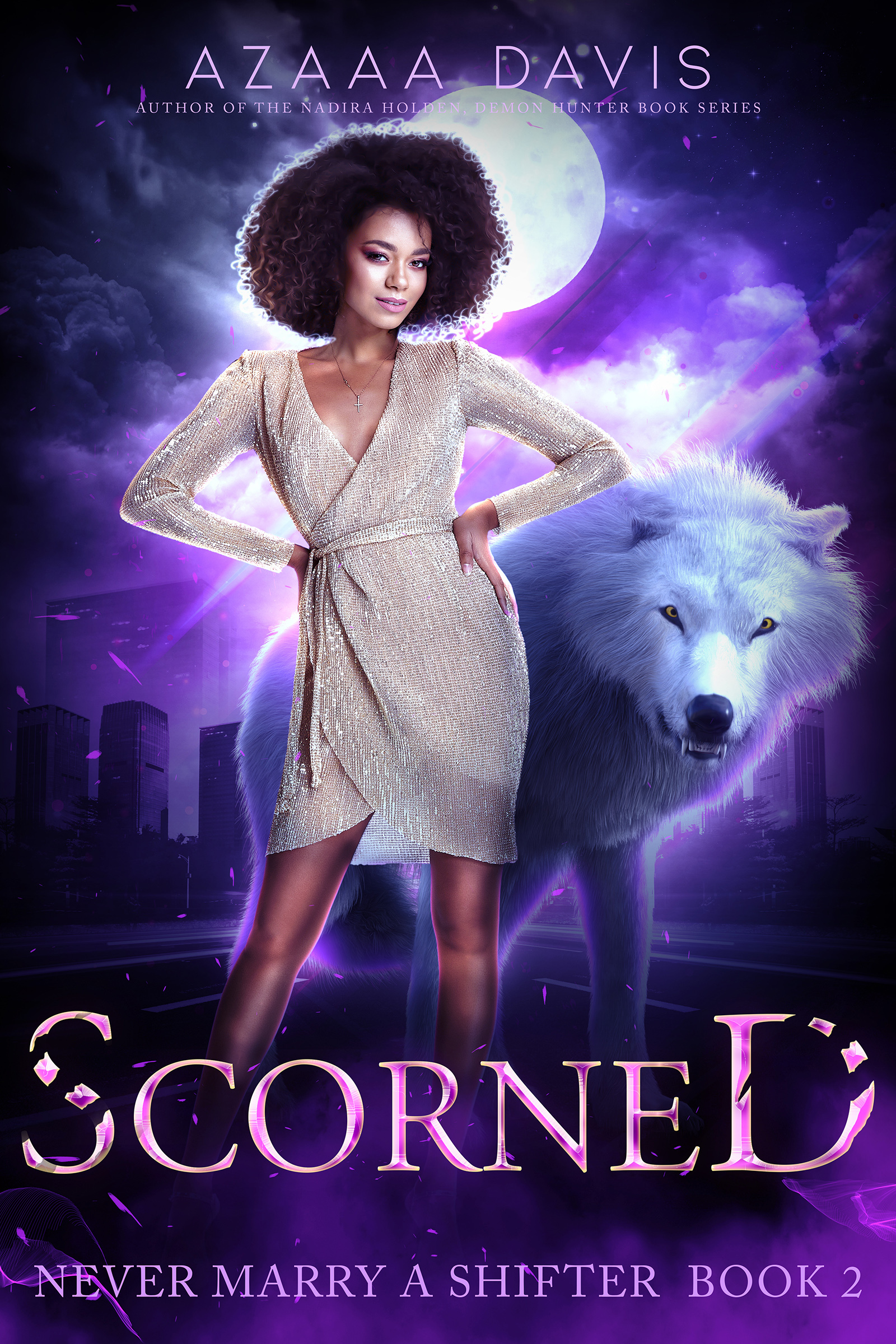 Scorned
A Wolf Shifter Paranormal Romance Novella
Never Marry a Shifter, Book Two
Releasing on Tuesday, February 16th, 2021
https://www.amazon.com/dp/B08SJF1NMT
— ✨ —
Book Description:
She's the only one that can stop her cursed husband's murderous rampage.
Theresa lived a planned and pampered life that left her unprepared for the dark secrets and brutal people surrounding her new husband. Trapped in the form of a white wolf, the handsome Dr. James Patrick is in danger of dying, crazed and alone, or turning into something even shifters fear, a rogue alpha.
Theresa is bound to the unruly and vicious wolf pack James has tried to distance himself from in more ways than one. Theresa must stop relying on her looks and start using her mind. Can a human female that is best known for her beauty tips somehow save her cursed husband before he kills ... again?
Start reading this steamy and suspenseful paranormal romance novella today!
— ✨ —
Scorned will be my fifth published book as an independent author, and I continue to improve with each book I write. Each donation from you, my supporter, goes towards paying for my author website, newsletter service, skilled editors, talented cover artists and paid advertisements.
Thank you for keeping me company on my writing journey. I appreciate it. ❤️
Best Wishes,
Azaaa Davis
Enjoy this post?

Buy Azaaa Davis a coffee