B-17G 42-102560 / The Thomper
Finally, I got it!
This is a very famous picture of B-17G #42-102560 named "The Thomper" with the hole in the right wing and the tail gunner is firing his guns.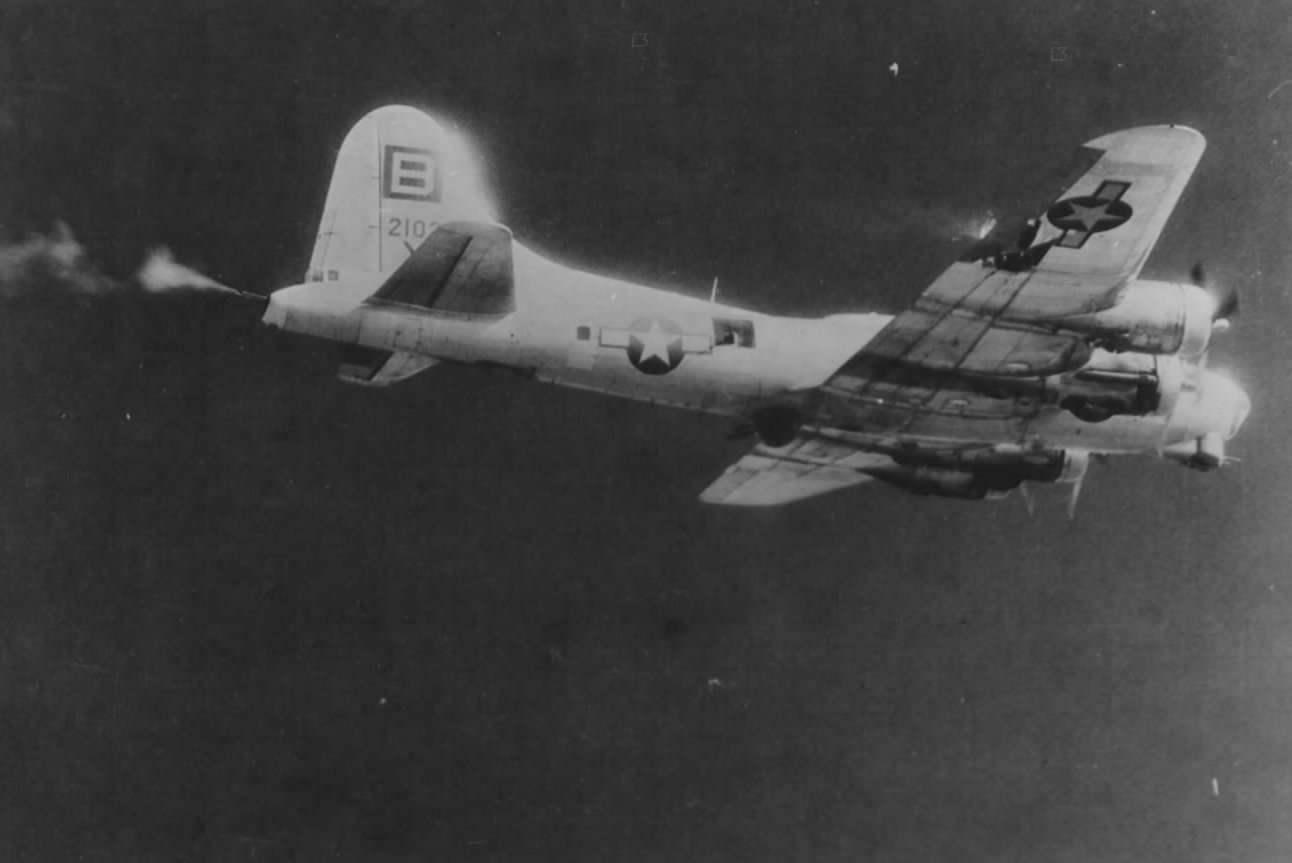 Only the date of that picture was unknown. I couldn't find any sources which mention the date of that picture. Only known is the date of loss of "The Thomper". - 30 November 1944.
But today, I found it. Because of the damage in the right wing, I was very sure, that "The Thomper" will be under repair after returning. And it will not fly any combat mission for a while. So, I checked the mission history and I found a break between 07 October 1944 and 25 October 1944.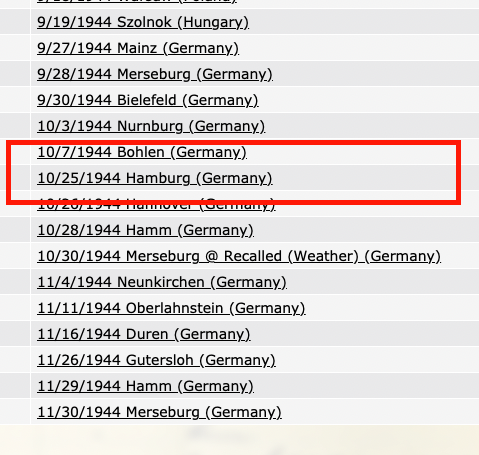 Next, I checked the mission reports for 07 October 1944 and there it is in the mission report: "The hole is 5 ft. long and 2 ft. wide."

With that result of research, I got the names of the men inside in this picture:
Pilot: Lt. Nelson E. Day
Co-Pilot: Lt. John J. Ferreter
Navigator: Lt. George C. Hood
Bombardier: Lt. Everett D. Andrews
Radio Operator: T/Sgt. Bernard Cooper

Top Turret Gunner: T/Sgt. David C. McQueen
Ball Turret Gunner: S/Sgt. James E. Minaghan
Waist Gunner: S/Sgt. Esker S. Downing
Tail Gunner: S/Sgt. William Ling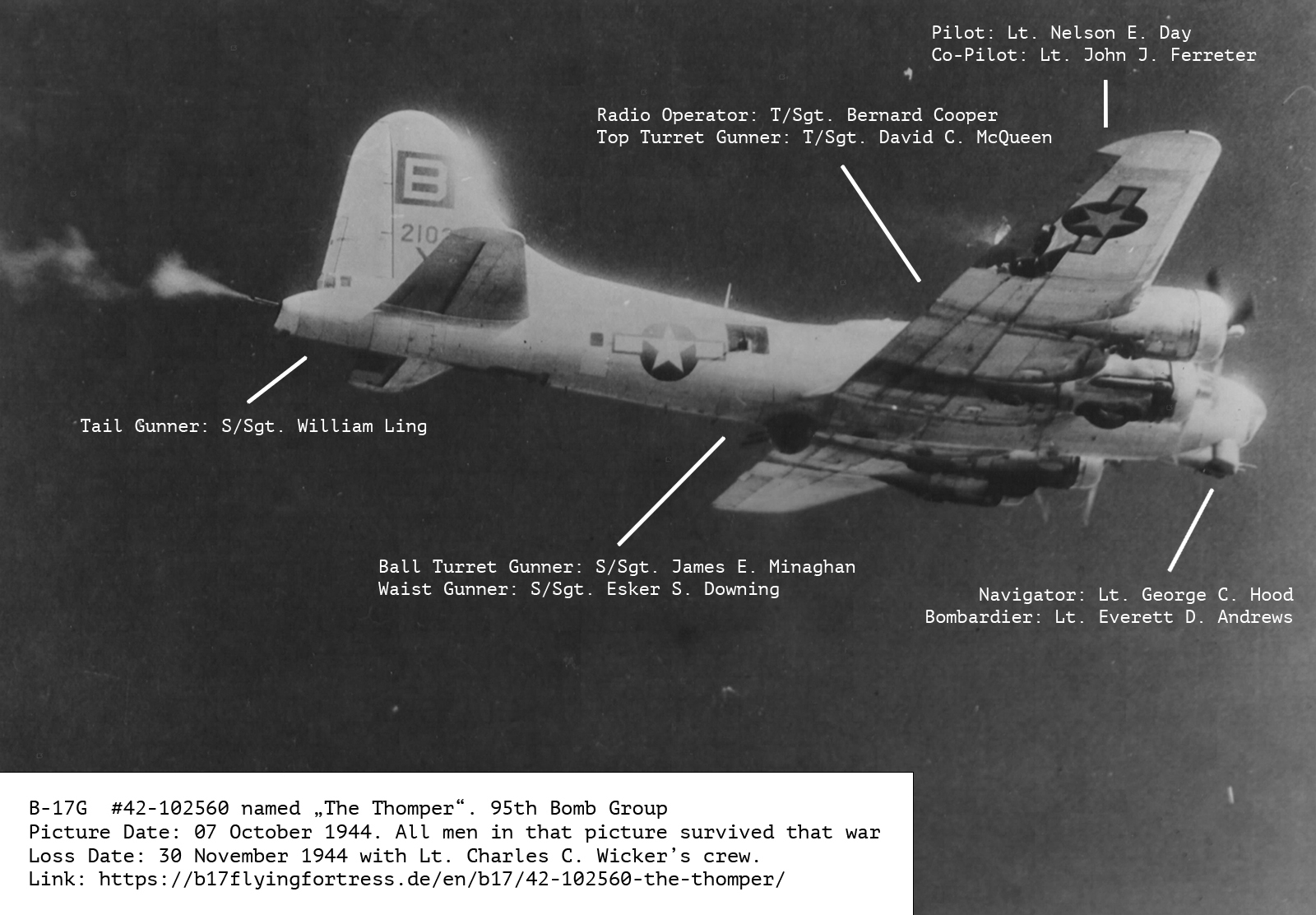 By the way: The camera ship is #43-38317 'Flak Evader' with 1Lt. W. G. Heim's crew. Photographer was T/Sgt. Oscar J. Hunter.
"The Thomper" lost on 30 November 1944 with Lt. Charles C. Wicker's crew. But this is another history:
https://b17flyingfortress.de/en/b17/42-102560-the-thomper/
Web sites for research:

"The Thomper" mission history:

https://95thbg.mmsw.eu/aircraft/7


95th BG's Mission Report 07 October 1944:
https://drive.google.com/file/d/0B7u2kFLe3K6IMUVuanRRaHBBd28/view



Enjoy this post?

Buy b17flyingfortress a coffee