Tillwhen Update v0.3
There's been quite a few updates and additions in the past months for TillWhen which I thought I'd accumulate into a single post.
Work Logs
The ability to go back in time and see your own time logs. This is also added to the Dashboard section so you can see your average active time during the past months.
Integrations
While not a lot of these were added, it's in the scope to add a few more plugins into TillWhen, I've started off with a slack app that let's you trigger commands from your workspace to create timelogs.
Right now it supports adding a single workspace but as we go ahead there's going to be more and more plugins and definitely the support to add more and more workspaces
Todo List
While it's not a collaborative list, I plan to make it one. For now it's a personal set of tasks that you'd like to keep track off based on status and project that the task is associated to.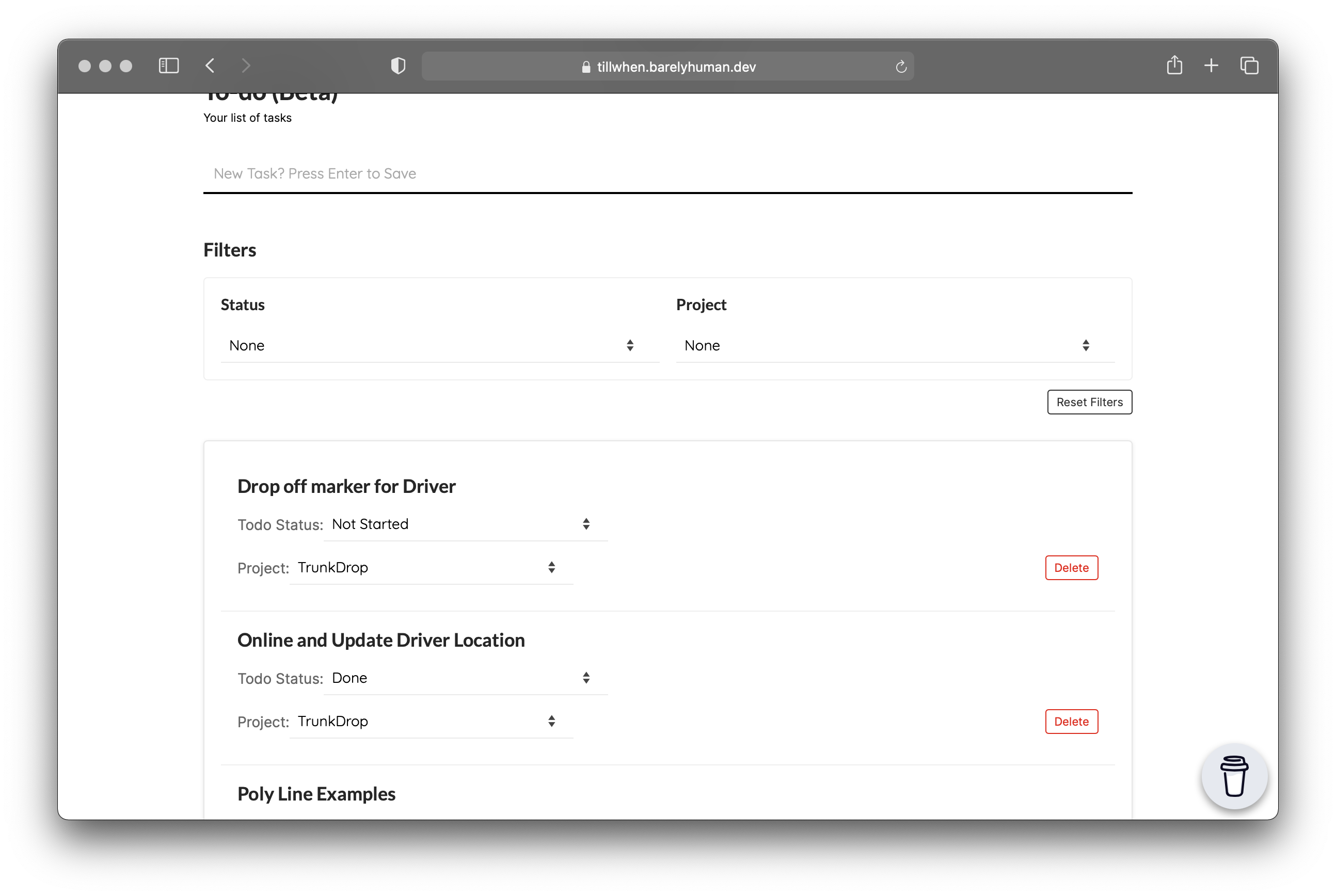 The Future
Tillwhen was started as a simple project to track time and while I'd like to keep it as simple as possible and stick to being Just a Time Tracker , it is going to have a certain level of scalability that can help people use it in sync with other apps that they normally have in their productivity toolset.
Enjoy this post?

Buy Reaper a coffee