Van Life Report
Monday's are the days I am supposed to be writing an update on our van build, but I am not sure how that is going to work out since my computer is dying on me ...again! It has just taken me a full 5 minutes to just type out the above sentence! I may have to find a second keyboard to keep me working until I can get a new computer.
Anyhoo, enough bitching and whining and onto the van build.
On Saturday, we took Sophie out for a good powerwash to assess the rust damage. The good news is that most of the rust inside the van is from pooled water and that is because the rear doors don't have any weather stripping. We can fix that. The bad news is that the wheel wells are also rusted and although that can be fixed, it is more pricey and complicated. Still, we do what we can when we can, with what we have available to work with. So next week, we will be scouting scrap yards for weather stripping for the back doors.
Meantime on Sunday, I had my minion, who we have decided to name Billy Bob (because my brother thought Joe looked like Billy Bob Thornton), cut up the very expensive memory foam mattress into the right size for the van. Everything in the Van will have a minimum of 2 major functions. The bed has to be a full queen-size bed and a dinette space for us to eat. The dinette must not only be a place to eat but must also serve as my office space since and since I will spend most of my days in that spot, I need it to be comfortable. This design allows me to have a chaise lounge or single bed by day to nap on and a full queen by night for a comfortable night's sleep without having to make up the bed every night.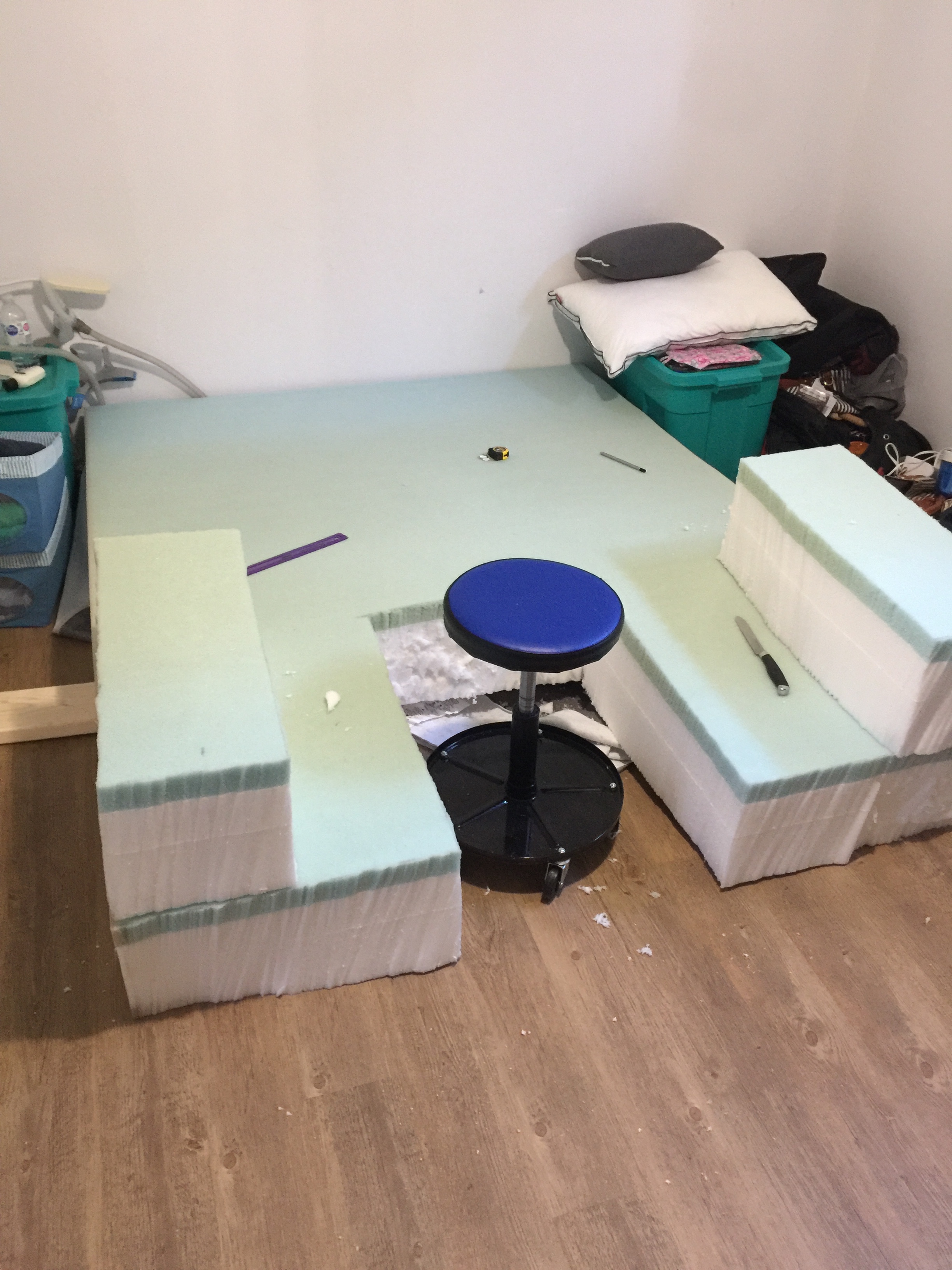 So the mattress is cut. I am concerned that the 10" depth is too much for the van, but we will see when we try to fit it. I can always cut it down later, but since it is super comfy now, we will wait. Billy Bob was then tasked with cutting the wood to start the bed frame. Let us just say he had to go out and buy more wood...... That will have to wait until next week. We will keep you posted.
If you would like to stay updated on the van build, please follow on the Facebook Business page, BareNecessities.vanlifer.
Enjoy this post?

Buy The Bare Necessities of Van Life a coffee