18th-century nautical dictionary by an interesting author
'An Universal Dictionary of the Marine' is worthy of inclusion in the library of any maritime history aficionado. Published in 1769, the tome opens a window to a colourful era in shipping. The scope is suggested by its complete title: 'An Universal Dictionary of the Marine: Or, A Copious Explanation of the Technical Terms and Phrases Employed in the Construction, Equipment, Furniture, Machinery, Movements, and Military Operations of a Ship'.
DOWNLOAD LINK: https://marine-cafe.com/download/an-universal-dictionary-of-the-marine-by-william-falconer-pdf-format/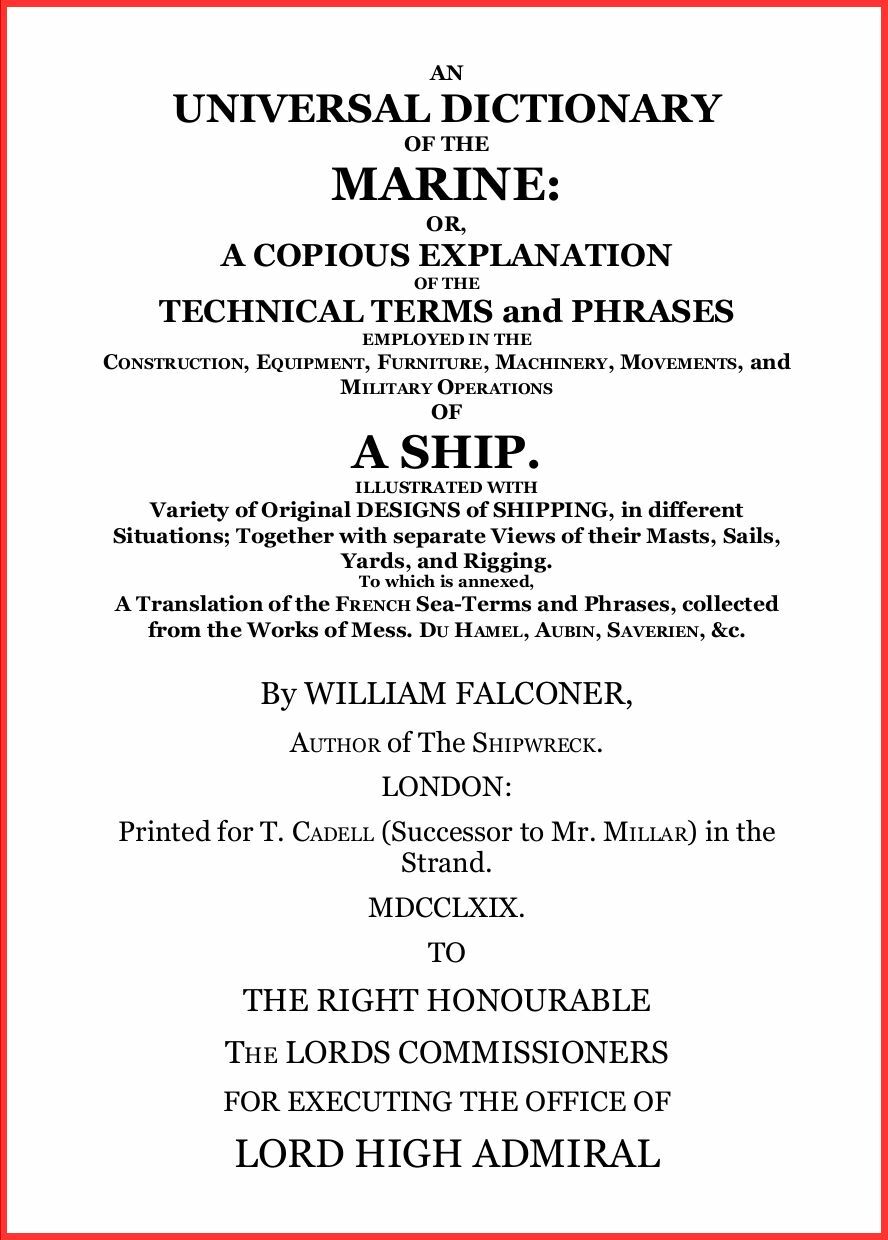 The dictionary is also interesting because of the man who wrote it, William Falconer.
Falconer was the author of 'The Shipwreck', a poem he first published in 1762, The Royal Museums Greenwich website has this to say about the poem and Falconer:
"This poem is more than a work of pure fiction, however. The Shipwreck is firmly fixed in the everyday workings of a mid-18th century merchant vessel. Falconer was writing from personal experience and The Shipwreck is a semi-autobiographical work. Born in 1732, the son of a barber from Edinburgh, Falconer became a sailor and on a voyage from Alexandria to Venice (circa 1750) was one of only three survivors of the wreck of his vessel." https://www.rmg.co.uk/stories/blog/library-archive/shipwreck-william-falconer
Enjoy this post?

Buy Barista Uno a coffee