19th-century nautical dictionaries from Marine Café Blog
Thus far, Marine Café Blog has three 19th-century nautical dictionaries that readers can download. These dictionaries do not only provide definitions of nautical terms. They open a window to maritime culture. Get them from Marine Café Blog: https://marine-cafe.com/downloads/ (search for "dictionary" without the quotation marks).
I am trying my best to obtain additional vintage maritime dictionaries to upload to Marine Café Blog. In the meantime, please continue to visit the blog when you find the time.
Regards,
B.U.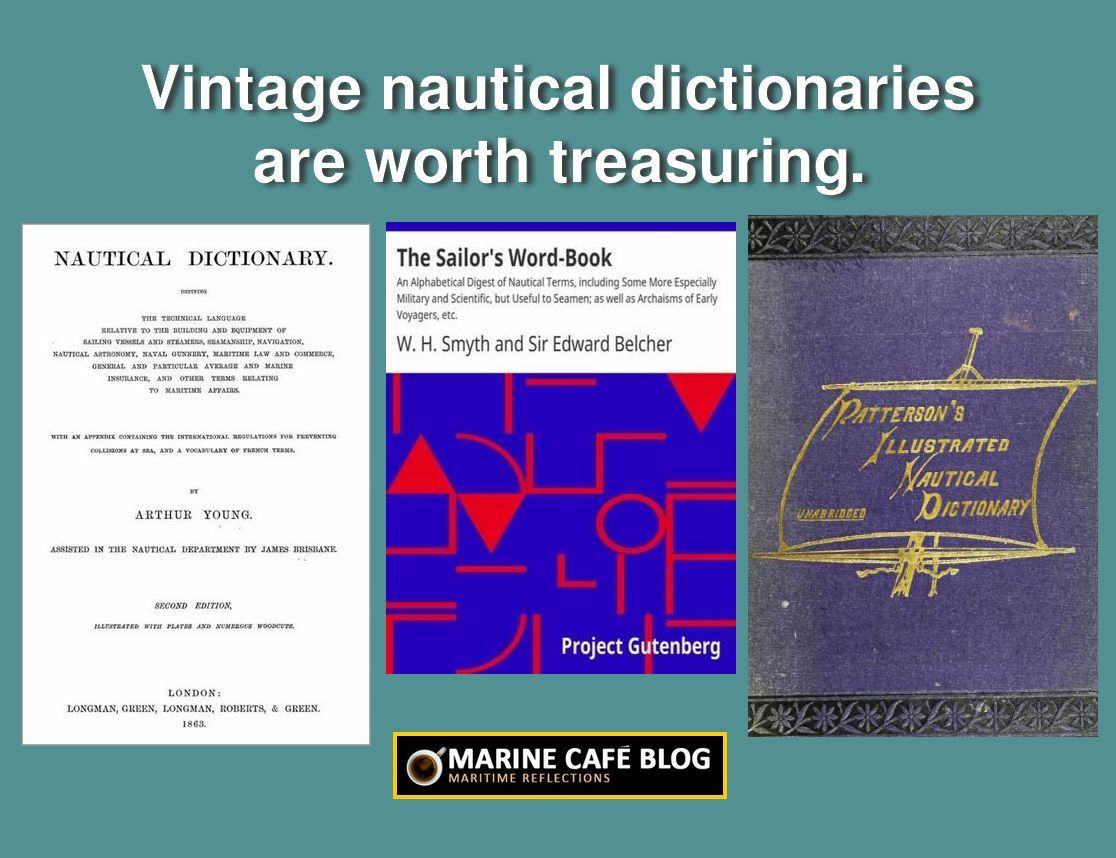 Enjoy this post?

Buy Barista Uno a coffee