Hey, they're stealing dollars from seafarers!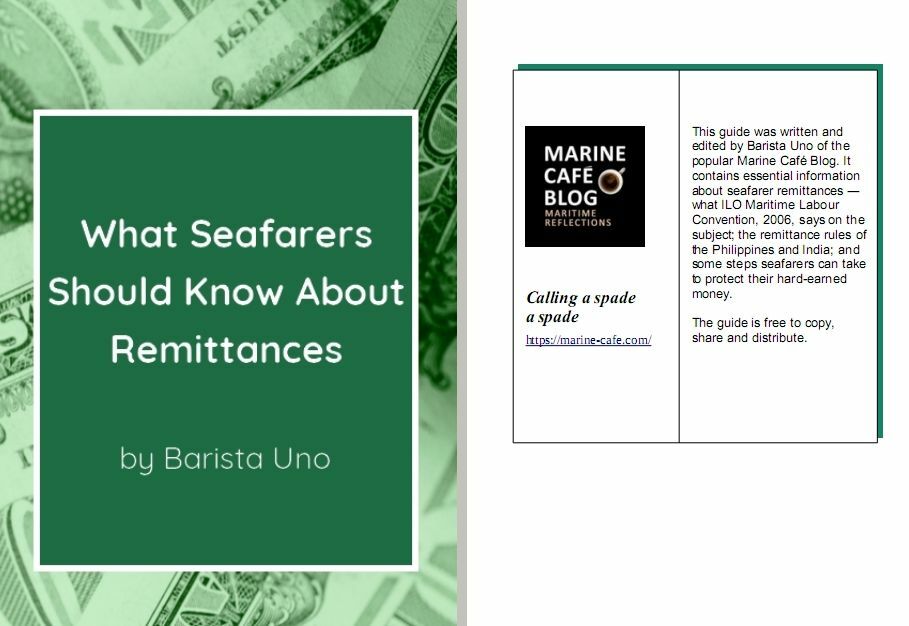 I published this free guide in 2020 because of the rampant practice by Philippine manning agents of skimming money from seafarer remittances. Seafarers from other countries are probably faced with the same problem.
The guide provides concise information on what ILO Maritime Labour Convention, 2006, says on the subject; the remittance rules of the Philippines and India; and some steps seafarers can take to protect their hard-earned money.
DOWNLOAD LINK: https://marine-cafe.com/download/what-seafarers-should-know-about-remittances/
Kind regards,
BU
Enjoy this post?

Buy Barista Uno a coffee