Dlaczego opowiadam o uważności?
Bycie z psem to ulotna chwila, odczuwasz przemijanie nieco intensywniej. I często po latach ten nasz pies staje się taki spokojny, nudny, już nie zaczepia, nie hasa po łąkach, a Ty w głowie masz - gdzie są te wspólne lata?
Czy byłam z moim psem wystarczająco?
Czy skorzystałam z czasu jaki dał mi mój pies?
Pies przychodzi do nas z ważnego powodu, znanego tylko Tobie. Odkrywa rany, wypuszcza demony, spotyka Ciebie ze sobą, ale też daje Ci dziecięca radość - jeśli tylko jesteś na to gotowa.
Pies zatrzymuje Cię - bądź tu ze mną, tu teraz. Przyjrzyj się promieniom słońca, doświadczaj rześkich poranków, uśmiechaj się na dźwięk szeleszczących liści.
Usiądź tu ze mną i bądź. Zostaw pracę, zakupy, film, troski chociaż na 5 minut i bądź tu ze mną.
Uważność to jedna z form miłości jaką pokazuje i daje nam pies.
Spróbujesz uważności?
Zaufasz jej?
Dołącz do 4 dni uważności, a może zostaniesz na dłużej.
https://www.subscribepage.com/podroz_do_uwaznosci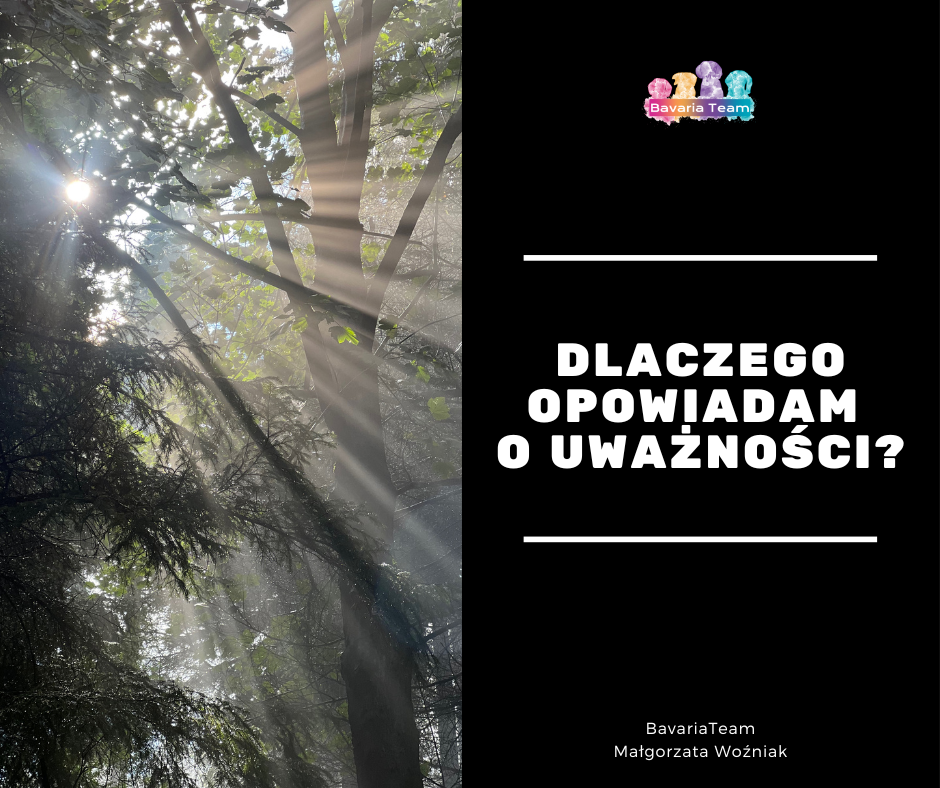 Enjoy this post?

Buy Gosia Woźniak a coffee