Dlaczego w terapii pracuję z psami węchowo?
Nie ogarniasz świata? - idź na terapię!
Pies nie ogarnia świata? - weź go na posłuszeństwo!
No dobra, ale dajmy, że już jesteś świadoma, że bycie posłusznym nie rozwiązuje żadnych problemów.
Jak i u psa, tak i u ludzi.
Też wiesz, że pójście na terapię (ludzką) pomaga, jesteś w stanie spojrzeć na swoje zachowania inaczej, spowalniasz reakcje, będąc bardziej w uważności.
Czy w związku z tym pies też idzie na terapię?
Trochę tak i trochę nie. Bo jednak ta praca jest wspólna. I ogłaszając różne wydarzenia ja również podpisuję je: modyfikacja zachowania, jak zmienić zachowanie psa - a to przecież nie o psa chodzi. I ta PSIA terapia jest Waszą wspólną - i jeśli nie jesteś na to gotowa, to nic z tego nie wyjdzie.
Jeśli chcesz szybkiej zmiany i MODYFIKACJI zachowania w 3 tygodnie - to NIKT jeszcze nie uzdrowił ludzkiej duszy w 3 tygodnie.
Terapia z psem to przede wszystkim wejście w jego ŚWIAT.
Daj się poprowadzić przez ten świat zapachu, strachu, radości, niepewności.
I ja dlatego lubię z psami pracować węchowo, nie musi to być tylko tropienie. Lubię zabawy we wspólne łowienie, poszukiwanie, polowanie - bo te zabawy pozwalają Ci mieć WGLĄD w swoje przekonania.
Do tego przyda Ci się UWAŻNOŚĆ.
Chcesz spróbować?
Zapisz się na taką próbę UWAŻNOŚCI, sama jestem ciekawa czy Ci się spodoba!
https://www.subscribepage.com/podroz_do_uwaznosci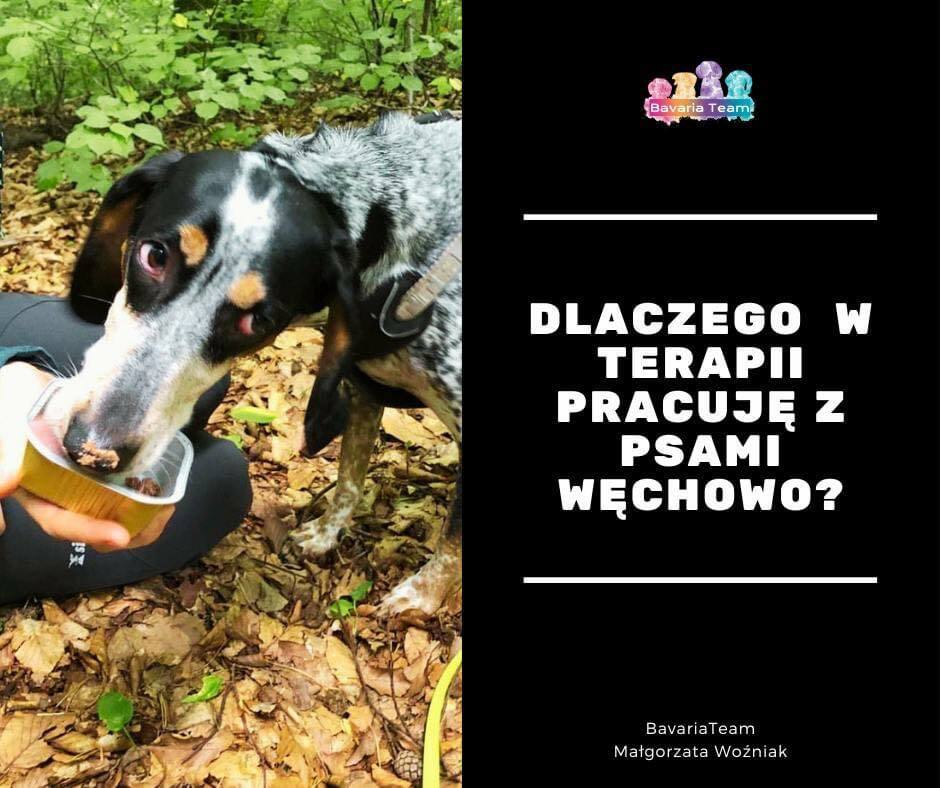 Enjoy this post?

Buy Gosia Woźniak a coffee