Creative Musings #2: What It Means to Be a Professional Writer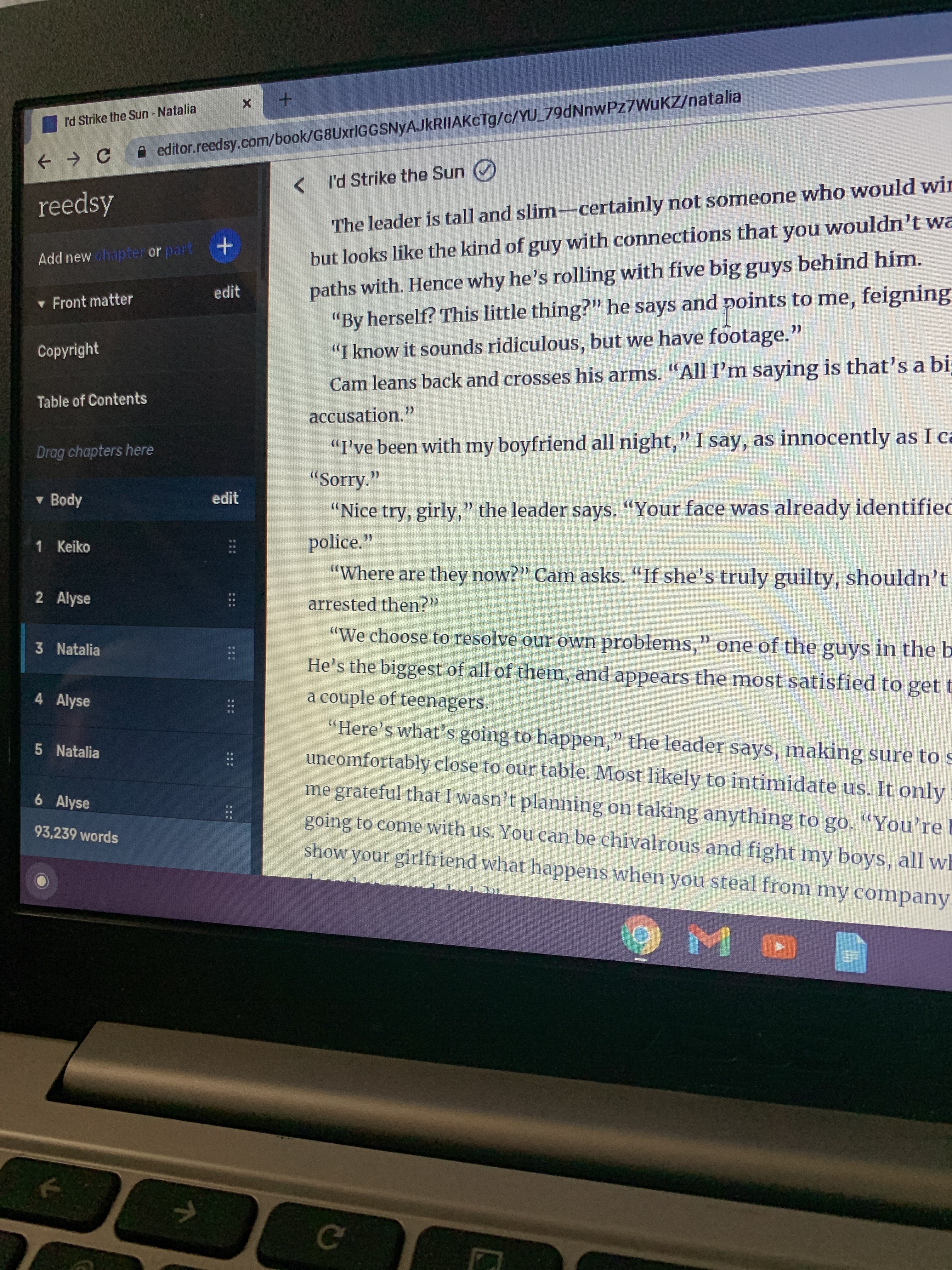 Showing up everyday (or however many days a week is your jam) to write is tough, and sometimes feels damn near impossible. I NEVER want to do it. I always have to convince myself that I can do this and it isn't going to be as bad as I think it's going to be.
Today was one of those days when I wanted to do the bare minimum and then walk away. I especially am always on board with avoiding a more action-oriented chapter. For my Stars on Fire series, there's a lot of fighting/action scenes, and they're challenging to write in a way that feels both interesting and well-articulated from imagination to paper. But I sought out to finish this new chapter three, and I won't shut off my laptop until my mission is accomplished.
My vision of my "ideal self" as a writer usually entails me willingly sitting at my laptop everyday and typing my story away with ease. So everyday, when I'm NOT that version of me, I get a little in my head about it. It makes me feel behind, and like I'm never ever doing enough.
I'm sure you can relate, and I'm here to tell you that it doesn't matter how long you've been writing and creating. The act of showing up is always going to feel like work, and it's always going to kind of suck lol.
I'm not sure how realistic my ideal-self vision is, even as someone who believes in miracles and following the Universal flow 😂 but I'm working on accepting that this is what being a professional writer is.
To be a professional writer isn't when things get easier, but when you become stronger than your urge to want to shut off your laptop too soon.
Also…I had a dream once many years ago that I was posting about my writing journey on a blog just like this! I'm having serious deja-vu right now! It's pretty cool.
Anyway, happy weekend and happy writing!
Enjoy this post?

Buy beckmedina a coffee