We-Learn Weekly: November 10, 2021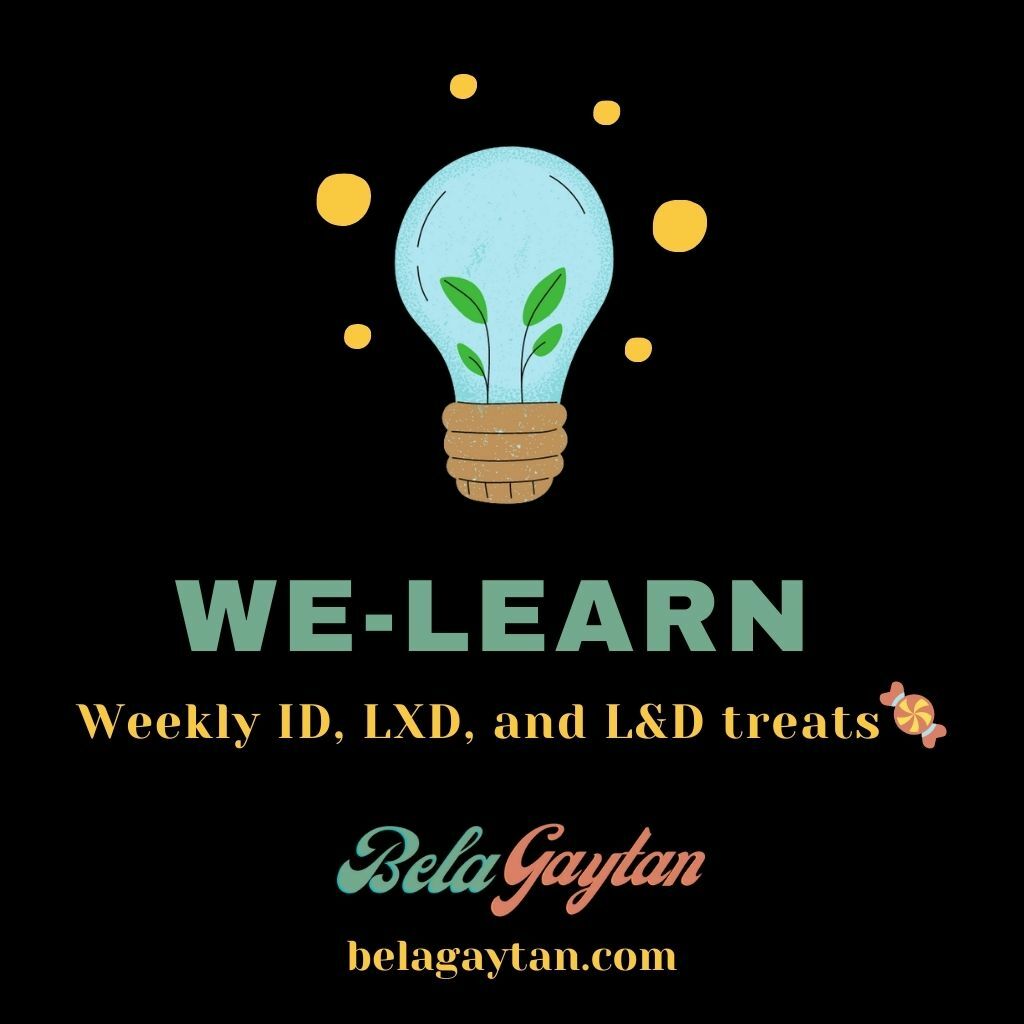 This week's sweets: ID portfolios, Adobe Illustrator, disability language, DEI events, course outlines, free data science and cognitive computing courses, and accessible colors.
Another Wednesday, another We-Learn Weekly goodie drop to tickle your fancies! 🍭🍬🍫
If you have any resources or events you feel would be helpful to the community, be sure to contact me with the details so I can share the goodies with everyone!
Note: Clicking on the titles below will take you directly to the resources being offered. I've also included the links in the description, as well as other helpful links.
You may also read this on my website.
Vanessa Alzate and the crew of Anchored Training are hosting a free webinar tomorrow on Developing Your ID Portfolio. They'll be covering what types of content to include, where to host your portfolio, as well as how to uniquely brand yourself.
Envato's Tuts+ offers a free, 20-lesson course on Adobe Illustrator for Beginners by Daniel Walter Scott of Bring Your Own Laptop.
The National Center on Disability and Journalism's Disability Language Style Guide provides information on how to address people, like myself, with disabilities when writing. Beyond journalism, this is an excellent resource for everyone.
TLDC (The Training, Learning, and Development Community) has created a community-led event on diversity, equity, inclusion, and accessibility ion learning: The IDEAL 2021 Conference.
ATD is hosting a video by Diane Elkins of Artisan E-Learning on how to create learning course outlines in MS Word.
IBM's Cognitive Class AI offers free data science and cognitive computing courses. The site has learning paths, as well as individual courses, projects, and badges available for completion.
Need help creating color palettes with consistent lightness and contrast? Accessible Palette's free tool allows you to set starting colors and find a color palette that is accessible.
Alt-text (also in photo): a black background displays a light blue lightbulb with a plant growing inside (the logo for Bela's website) with yellow dots surrounding it. Beneath is "We-Learn, Weekly ID, LXD, and L&D treats" along with "Bela Gaytan" and "belagaytan.com" in green, coral, and yellow colors.
Enjoy this post?

Buy Bela Gaytan, M.Ed. a coffee