Our Post-Quarantine World
Welcome to my new post about our life in Vietnam during Covid (and art!). We are finished with the month-long quarantine that was mandated as a result of moving between cities. Unfortunately, that was just in time for the city to go into a total lockdown, so our month of mandated quarantine has turned into 6 weeks of living in Da Nang and not being able to see any of the city. The restrictions were supposed to be relaxed slightly in certain parts of the city today, but I'm not 100% sure what that really means. We have already heard that there is a case very close to us, which could jeopardize our chances of being able to go out.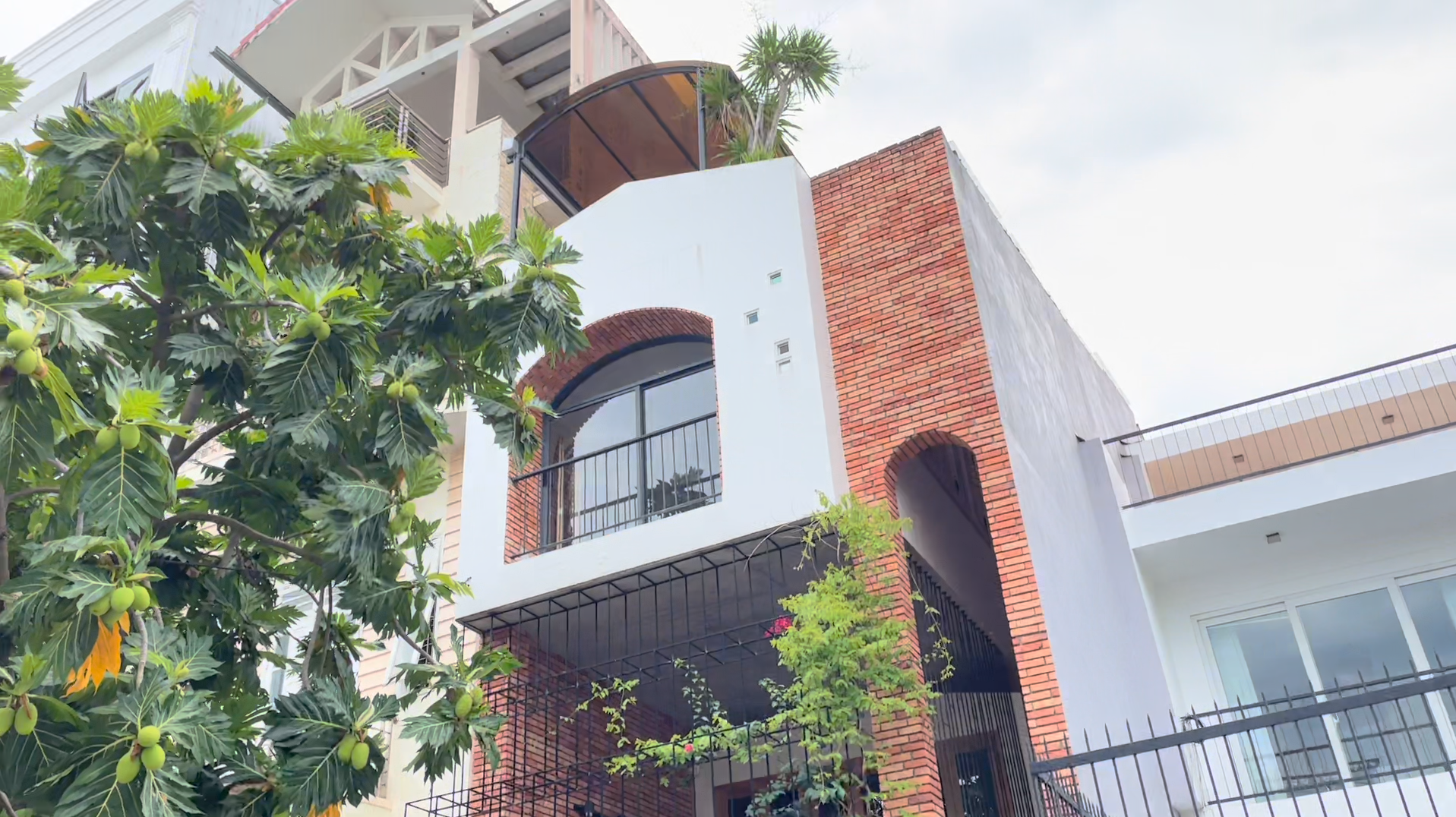 Our apartment in Da Nang.
post-quarantine
So, now we're here in our new apartment. It's been such a weird experience because we went straight from quarantine into a tight lockdown, which is essentially the same thing. We're not able to leave our apartment at all except to occasionally walk to the blockade at end of our road to meet the person delivering groceries. We also got to go out one morning to participate in a neighborhood testing day.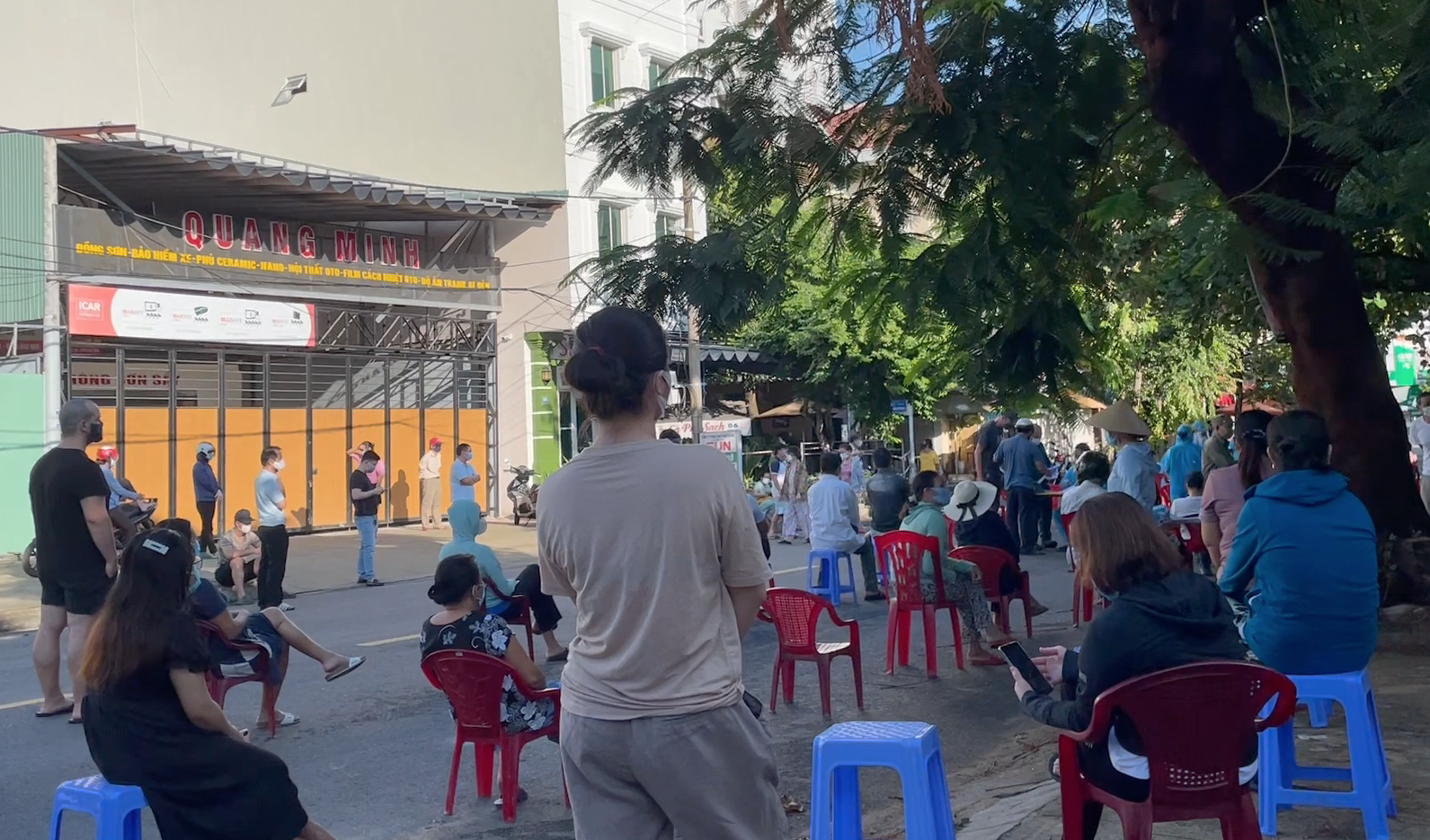 Attempting to socially distance while waiting for Covid testing.
It's sad because we were so excited to move to this totally fun beach city and now we don't know when we'll be able to experience it. Even after we're allowed to go out a little, there's no telling when restaurants will be able to open again or things like clothing stores. When we shipped things ahead of us to Da Nang, we sent 7 of our boxes to a friend's house. They live a 5 minute drive from where we live now, but we have no way of getting them. Fortunately, we had three boxes shipped to us after we arrived by some friends we have in our old town, so we have some of our essentials. The other day, our landlady convinced a local policeman to drop off three of the other boxes off, so now we have just four more left. One of them holds my nice Nikon camera, which I use for filming YouTube videos and for getting high resolution photos of my art. I'm slightly petrified it may have been damaged during shipping, but I tried to protect it as well as possible in its box.
It's very strange and challenging to move into an apartment for the first time and not be allowed to go to the store to buy all the little things you need when you first move in. Simple things like trash bags, batteries or just mustard. And because of the lockdown, the shipping companies are not really delivering in a timely way. The biggest company that's close to Amazon is called Lazada. When the lockdowns started, the shipping status on all of our orders halted. We've had some items on order for a several weeks now. Just to continue our luck, we received our first Lazada order yesterday. Thinking it would be safe to start making new orders, I tried to place one, and got an error message. I contacted their customer support and they told me it will take 48 hours to resolve.
Groceries are slightly easier to acquire, but still super challenging. The infrastructure is just not in place. Most grocery stores do not have apps or websites that are designed for ordering. The few that do quickly become overwhelmed and just shut down when they have too many orders, and the ones that don't have websites create pdfs that get passed around on social media, and of course most of these lists are in Vietnamese and do not list their full inventory, so it's mostly essential items heavily skewed toward Vietnamese tastes. Bitter melon, sweet potatoes, soooo much fish sauce. Fortunately our landlady has been very helpful. She has facilitated ordering groceries and has shared some of her own food with us as well. We have had a couple of mishaps from ordering, such as getting drinkable yogurt (the preferred style in Asia) instead of western style yogurt, getting whole kilos (2.3 pounds!) of green onions, shallots, ginger and bacon, ordering cumin but getting turmeric, or expecting dried lentils and getting canned instead.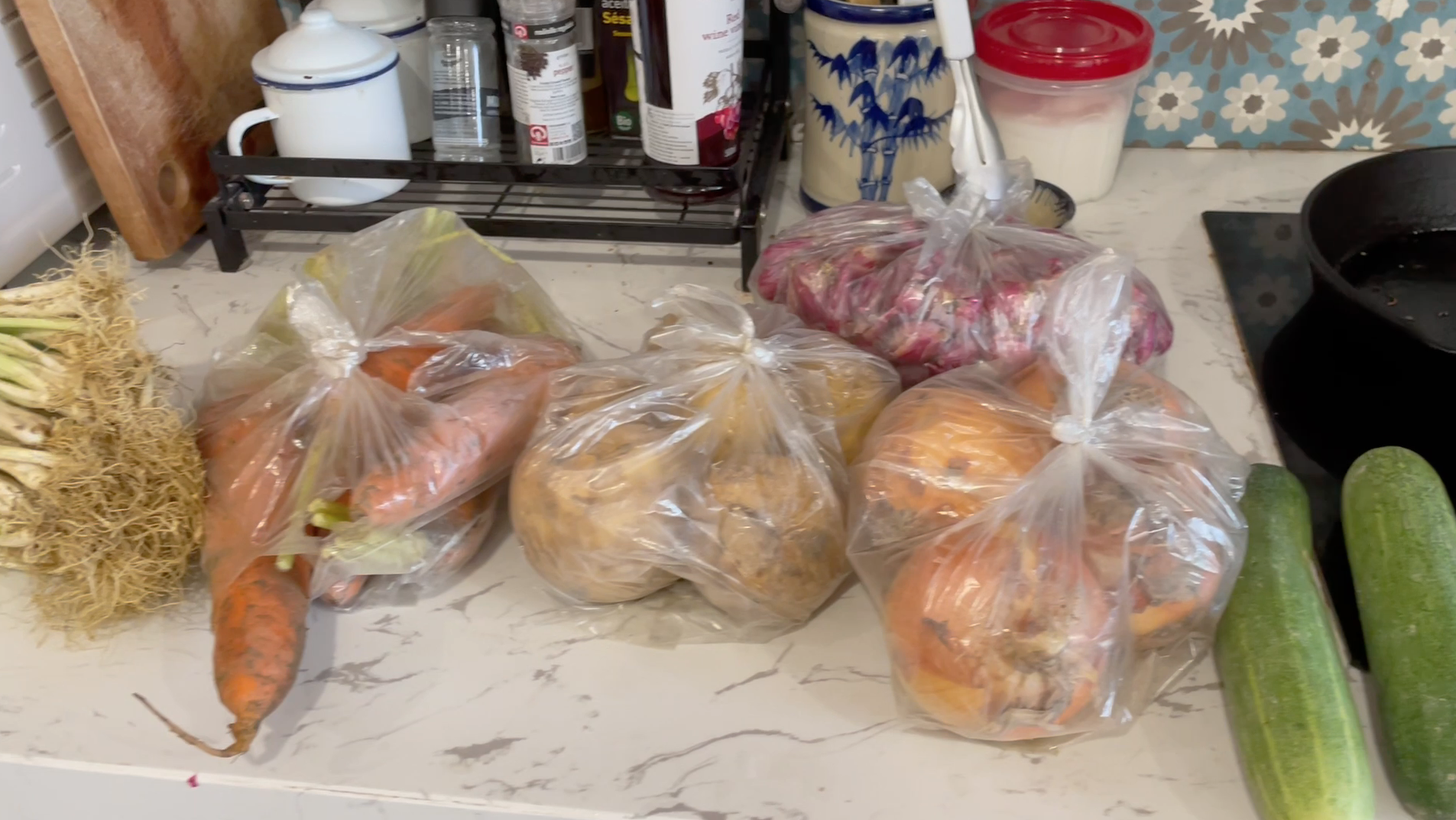 I guess one positive thing about living with scarcity is that it has bred some ingenuity with regard to cooking. We've been discovering some combinations we might not have attempted in the past. Fortunately, one of the boxes I mentioned earlier contained all of our spices. The shallot has also become my new best friend. Red onions are pretty uncommon here, so I'm using shallots more and more. They are such a pain because they are so small and fiddly. Peeling them takes a long time, but I'm also maybe getting a little faster at prepping them? They're good raw on salads and you can fry them up and put them on top of other dishes, too!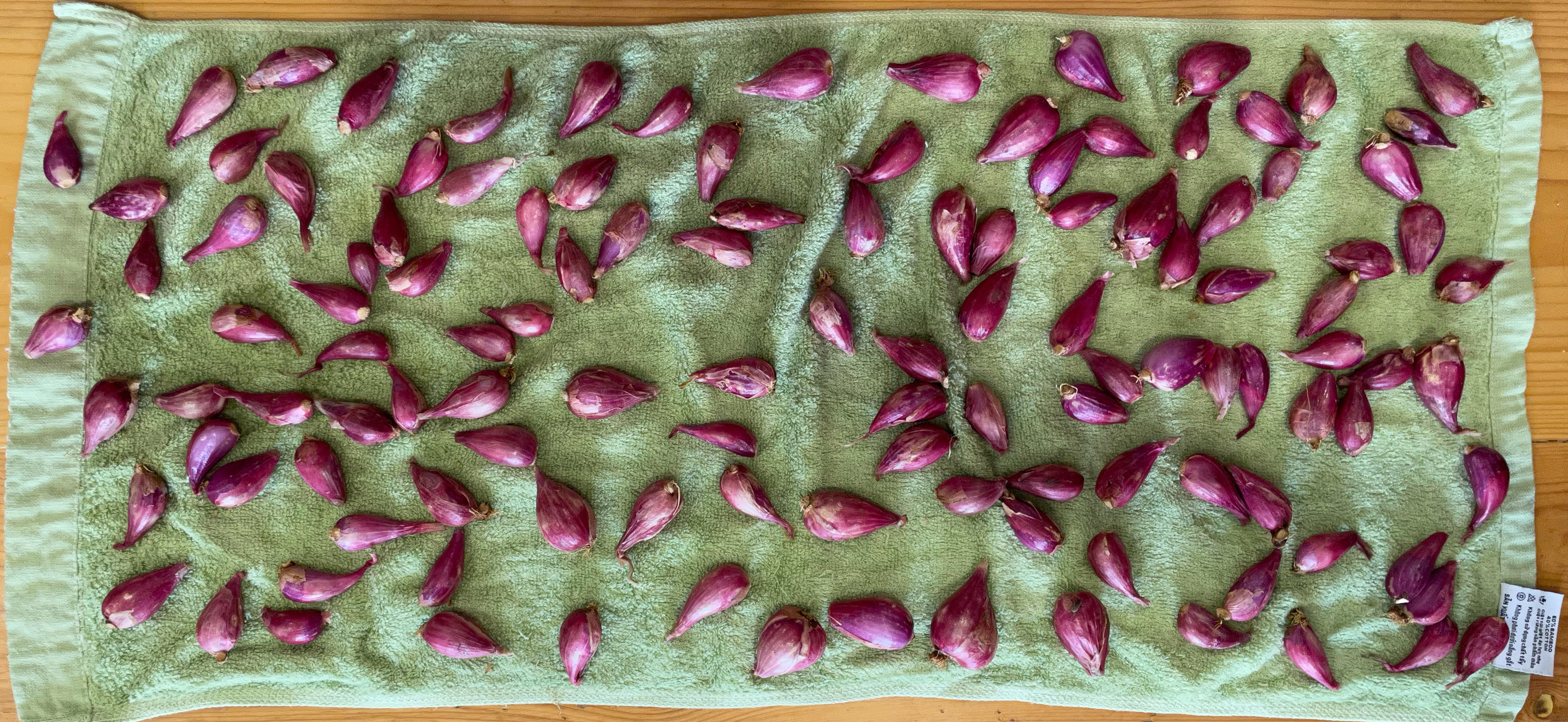 Our apartment is light and airy and comfortable. We are very thankful to be here. It came mostly furnished, but we can't wait to get some items to make it homier and also more comfortable. We want some rugs and some shelving for storage. I would eventually love a bigger desk for my studio, too.
Our motorbikes are still at the hotel we stayed at for quarantine. We're not really looking forward to having to pick them up. Motorbikes are notorious for not wanting to start if they've been sitting for a while. And the tires tend to lose their air. We may have to bring a mechanic with us when we go to pick them up. And we didn't leave that hotel on the best of terms. Hopefully they will not give us trouble when we try to pick them up.
buy me a coffee
My biggest news to share is the creation of my Buy me a Coffee memberships. If you've never heard of it, Buy Me a Coffee is a website (you're already here, if you're reading this) that allows people to support artists and creators of all kinds by making either one-time or ongoing "tips." It's a way to allow people to easily help support artists to be more independent and not constantly worry about "the hustle." I've thought about doing this for a long time but kept putting it off because I felt like a lot of the artists I've seen on the platform work very differently from me. One of the features of this platform is that in return for financial support, the artists provide perks. The most common things I've seen from other artists are little prints or postcards. Because I live in Vietnam and most of my audience is in the United States, the cost of shipping even small things is pretty high, so I've had to make most of my perks intangible. I've decided to offer exclusive behind-the-scenes videos and photos, early access to new art and merchandise and access to promotions. In fact, I will be having the first of these very soon, so now would be the perfect time to become a member. The higher level tiers offer a free merch item from my Threadless Store and there's even a free original artwork at the highest level. The lowest tier is just $3 a month and gives access to the behind-the-scenes blog (you're reading it now). I should also mention if you support me even once, you'll get email notifications when I post this blog. It's also my hope that through this I will gain some interaction with people who enjoy my work. I would love to involve others in my process. This isn't meant to be a commercial become a member. If you're just reading this, it means a lot to me. But it is big news for me so I'm talking about it.
My decision to create the Buy Me a Coffee membership started because I had wanted to share the rather harrowing story of my husband and I moving from Binh Duong to Da Nang. That period was possibly the most difficult of my life, and I really wanted to give people the opportunity to discover it. I had put so much work into writing that story that it felt like people would resonate with it enough that they'd want to support me after reading it. It seemed like the perfect opportunity, so I chose to post the story on the Buy Me a Coffee platform. If you haven't read it yet, here's the link.
It's been very interesting to dust off my writing skills. Not many people know this, but my degree is in writing, not art. People's responses to the story have been overwhelmingly positive, and a lot of people complimented me on my writing, so I'm making it a point to publish stories here on a regular basis. These stories will also be the frameworks for my YouTube videos. My hope is that I can capture two different types of audience this way. People who watch YouTube and people who would rather read blog posts. I'm hoping this will also make my videos more focused and enjoyable to watch.
projects
I started this piece over a year ago, but it had a minor mistake that didn't sit well with me, and I just put it in a folder and kind of forgot about it. The concept combining these three elements is one I've explored many times, but it had been a while since I made something like it. I'm considering doing a mini-series of them and offering them as either prints or postcards or greeting cards, or all three. One of my members (Hi Karen!) said that stickers would be cool, too. By changing the configuration slightly and the color, they can have a lot of variety but still be really cohesive as a collection. It's not yet available in my shop, because I am still unable to ship anything. Members of my Buy Me a Coffee will always have first access to newly released original art.
I have been mentioning lately on social media that I feel like I might be at a crossroads in terms of my art. Moving to a new city has been making me wonder if it might be time to consider transitioning away from Permutations. During quarantine, I completed a series of non-Permutation abstracts and it was really liberating and enjoyable. Working on them, though, really made me realize how lucky I was when I stumbled into the Permutations series. I've made over 600 of them and it's become clear that the format lends itself to success. It's rare that I finish a Permutation and feel like it's not worth sharing. It has been happening a bit more lately because my standards have risen and because I'm tending to be more ambitious. Sometimes I feel like I'm running out of ideas in the context of Permutations, but that's when I get more daring with my experimentation. The quarantine abstracts series turned out to be a sort of creative palette cleanser, though, which has re-energized me to shift back into the mode of creating Permutations. I'm excited again and feel like I have ideas that I can work on for the foreseeable future. So, for now, I am continuing working on Permutations.
Oh, and those Quarantine Abstracts will be available for purchase once I reopen my online store, once I can ship again after the lockdown. I posted them all on my Instagram if you want to take a look.
t-shirts and merch
I have been hard at work creating new designs for t-shirts and shoes.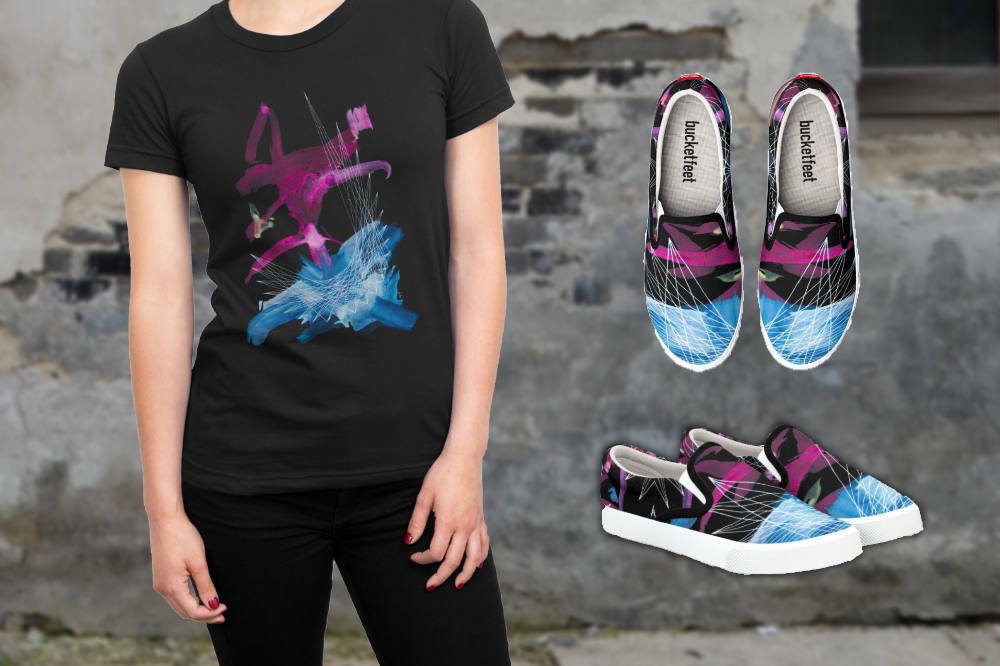 These are designs based on Permutation no. 456, created in my studio in Binh Duong in April of 2020. I've nicknamed it Fire and Ice. These designs are available in my Threadless Store as t-shirts for both men and women and two different shoe designs. One is the mirror symmetry design shown here, the other is an asymmetric design, because I personally love asymmetric shoes. Threadless shoes are sooo comfortable. I highly recommend them. If you didn't already know, I also created a dress design that I love which is available in my Storenvy store.
secret collab
A couple of friends of mine have created a lifestyle/home furnishing brand and have approached me to partner with them to create some exclusive art and merchandise for them to offer to their clients. I'm very flattered and though we are in the beginning stages, I am excited to challenge myself to think about different ways of working. We are planning on launching in time for the holidays.
That is what's going on with me. Thank you so much for reading, and let me know if you have any questions or comments below. If you're not already supporting me with Buy Me a Coffee, please consider it. It really means a lot.
Enjoy this post?

Buy Brian Hofmeister a coffee