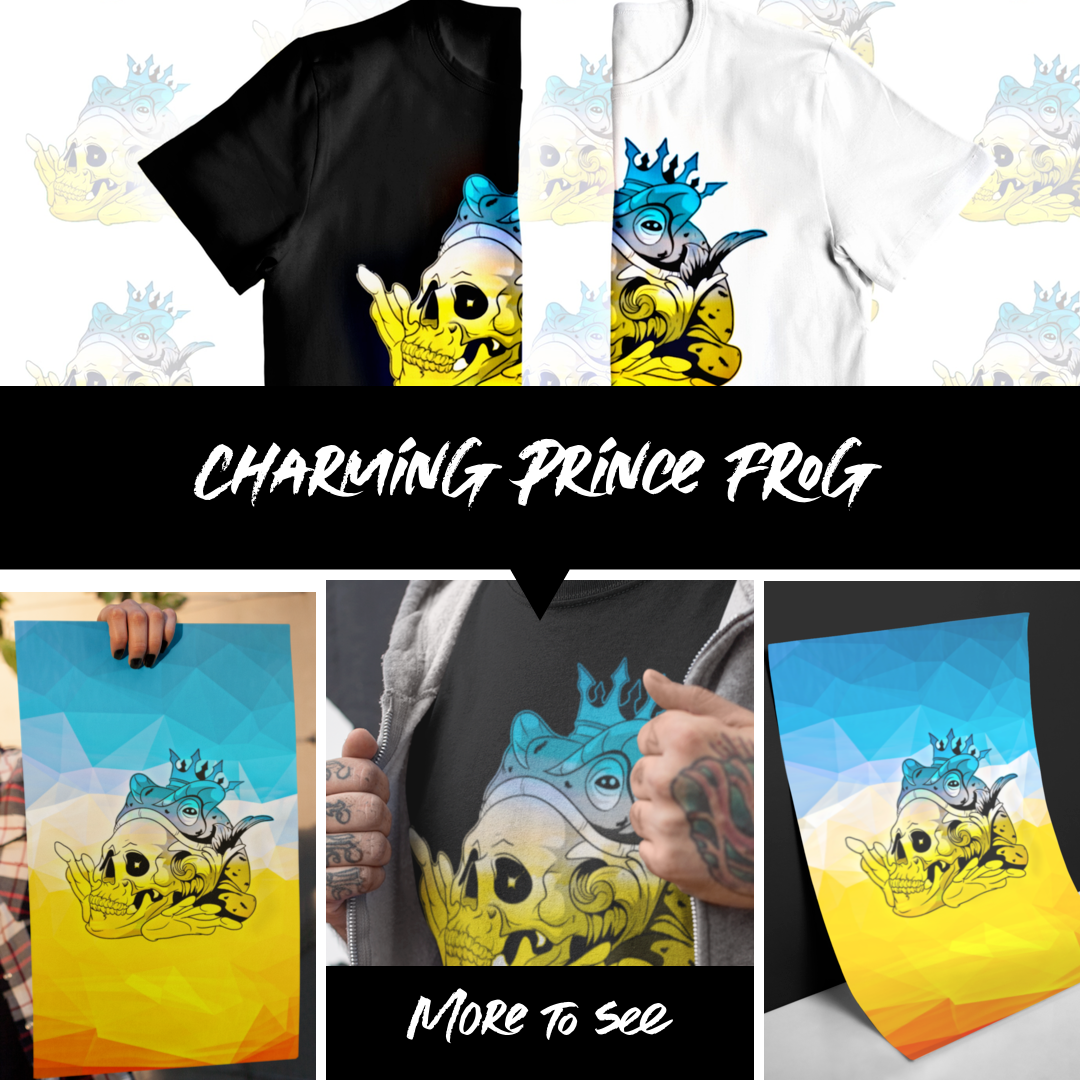 https://linktr.ee/TrendyBlackSheep
This Charming Prince Frog is destined to spend eternity in toad form.
In my latest design I have shown a horrific skull wearing the headgear of a toad. He has even put a golden crown on the top of it's head.
When it comes to trendy and fashionable clothing items, t-shirts are something that will never get out of style. Although they are just a plane and simple item of clothing, even then they can take your style game to the next level.
Even if we consider those fashion icons whom you consider the best in the business, you will surely find a collection of various t-shirts in their wardrobe.
The attractiveness of t-shirts even grow manifold when they have a nice print or design on them.
When it comes to creative designs on t-shirts, they aid in adding a unique appeal to them. My latest design is going to grab the eye-balls of everyone towards you. It looks modern, trendy and extremely stylish.
This unique and creative design is named "Charming Prince Frog ''. So if you are someone who exudes great magnanimity on the outside but is immensely naughty and deviant deep down, this kind of print on your t-shirt will do the job for you, in letting people get an idea about your overall persona.
I have designs that can reflect your various moods. Especially when it comes to the latest trend of "Gothic Grunge Aesthetics", it wouldn't be an exaggeration if I claim my designs the best.
So if these kinds of graphics appeal to you, simply visit me and let me know your requirements.
I can even provide you with custom made creative designs meant specifically for you.