250,000 YouTube Views!
Hey there,
I would like to say a massive thank you to everyone that has subscribed and watched the videos on the Official Blazing Minds YouTube channel with you help the channel has just reached 250,000 views.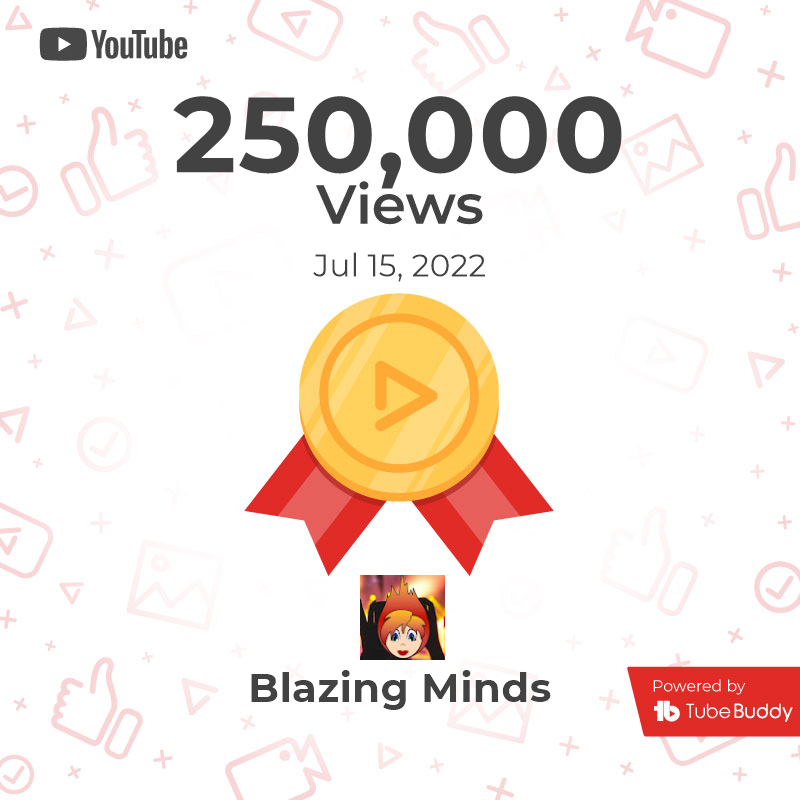 Thank you so much you rock 🙏🏻
Enjoy this post?

Buy Blazing Minds a coffee