New Blazing Minds Merchandise on TShirtStudio
Good Afternoon,
I'm pleased to announce that we have uploaded some new Blazing Minds Merchandise to the marketplace on TShirt Studio.
At there moment we have Hoodies, T-Shirts, Mugs, Keyrings and a few other items available to purchase. The prices are cheaper than some of the other places we have tried and the clothing is great quality, I had one of the zipped hoodies delivered myself this morning.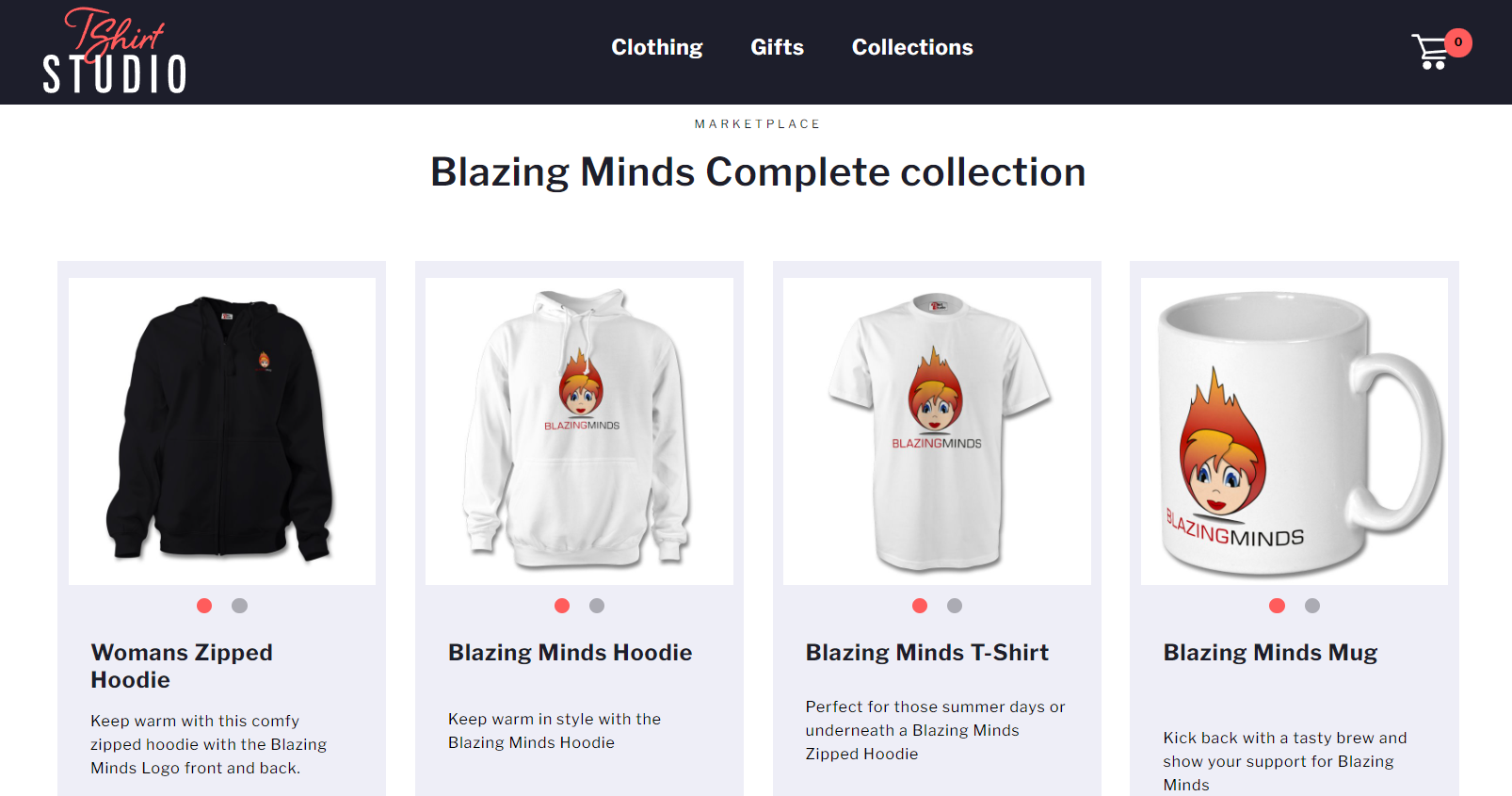 By buying the Blazing Minds Merchandise from TShirt Studio you are helping with not only showing how much you love the site and our amazing logo that was designed by Theraisa K, but you are also helping with the support and upkeep of all the work that goes into running Blazing Minds.
So thank you, everyone, for your support and don't forget, you can also help support us without memberships on Buy Me A Coffee for exclusives and much more.
Enjoy this post?

Buy Blazing Minds a coffee